This Is The Best Essential Oil For Dry Skin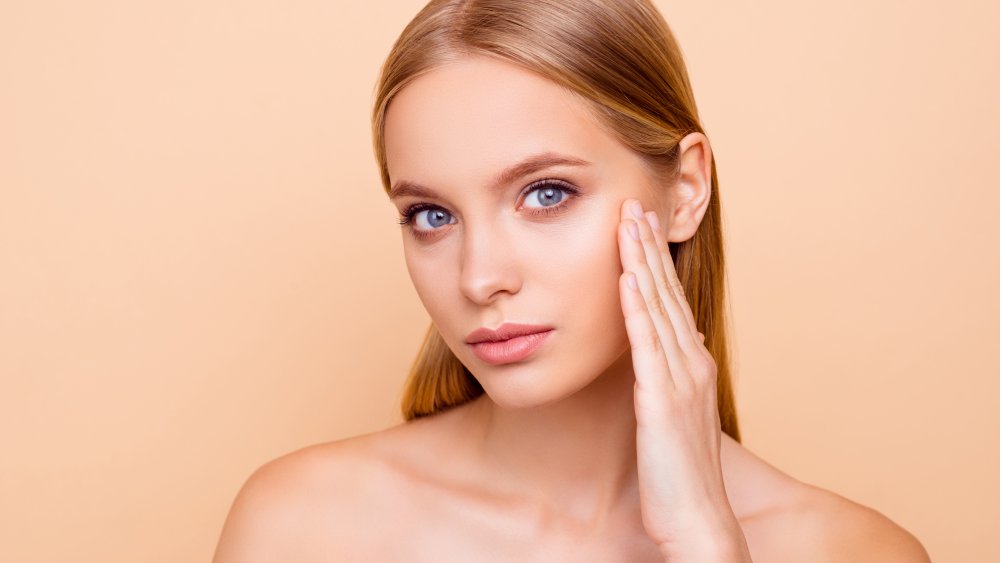 Shutterstock
There's more to essential oils than you think. As Adina Grigore, the founder of the organic skincare brand S.W. Basics and author of Just the Essentials: How Essential Oils Can Heal Your Skin, Improve Your Health, and Detox Your Life, told Byrdie: "They are plant compounds with active and often healing properties, and unlike synthetic fragrance, pure essential oils contain dynamic components that work with your body and your body's chemistry for synergistic, healing results." And one of the things they have been known to heal is dry skin. But what are the best essential oils for dry skin?
Mariza Snyder, D.C., functional wellness practitioner, aromatherapist, and author of The Essential Oils Hormone Solution, believes frankincense essential oil is one of the best oils to use on dry skin as it's very calming. "Not only does it have the potential to minimize scars and fine lines, but most importantly, it supports skin cell regeneration, which makes it great for reducing flaky skin. It also reduces inflammation and evens skin tone," she told Mind Body Green.
These essential oils are said to calm skin irritation and inflammation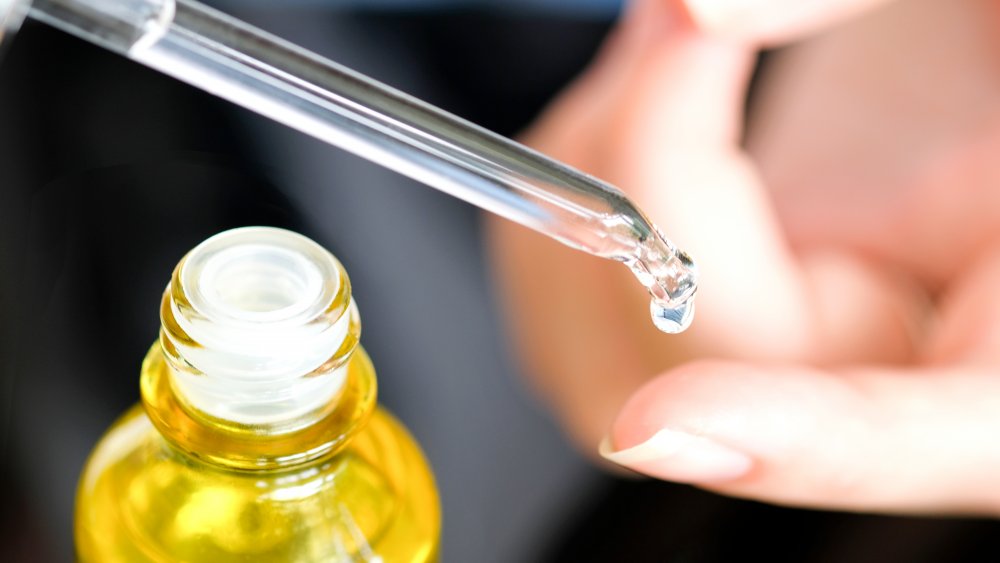 Shutterstock
While Dr. Synder says that lavender oil is a good option for those looking to calm dry, irritated skin, she admits that if your skin is dry due to the weather and other environmental factors, it's best to opt for Geranium oil. "Geranium calms skin irritation and inflammation very quickly and has moisturizing properties," she explained to Mind Body Green. However, those who have aging skin may find better results with rose essential oil. "It's especially great for dry, aging skin that's losing elasticity," Dr. Synder said.
However, the one essential oil that Dr. Snyder swears by for all skin types is helichrysum — and medical expert Steph Hamilton agrees. "Helichrysum, otherwise known as 'liquid stitches' can heal wounds at incredibly rapid rates," she told Emirates Woman. Like most skincare products, it's a matter of trial and error (and patience), so be sure to monitor how your skin reacts to the different essential oils that heal dry skin.