How Tory Burch Is Helping People During The Pandemic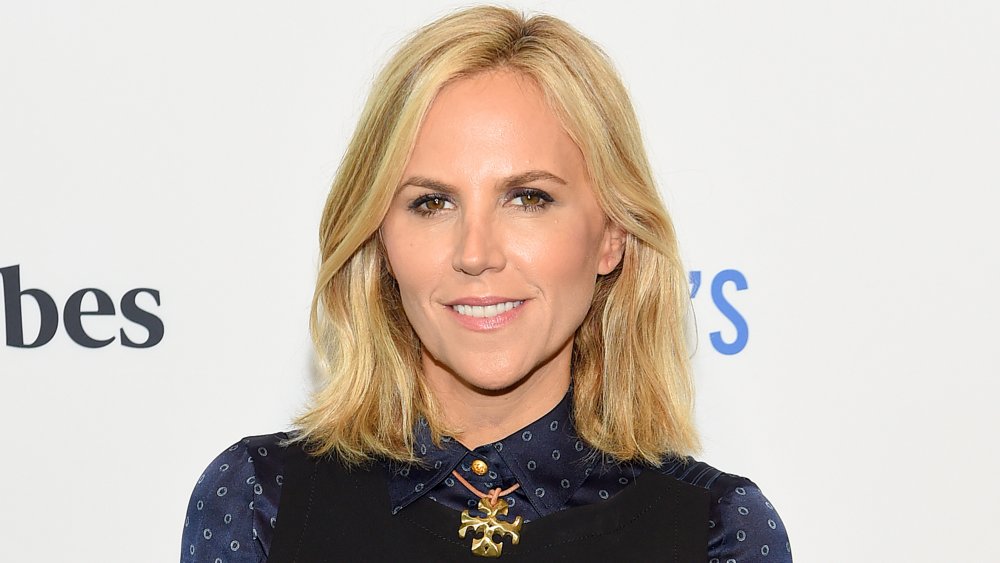 Jamie Mccarthy/Getty Images
Tory Burch may have made a name for herself as a high-end fashion designer best known for her signature ballet flats, but by the time the COVID-19 pandemic is over, she might have made a name for herself for another matter entirely. Today, Burch is not just working with medical equipment manufacturers to keep healthcare professionals protected, she's also leading an industry-wide push to get government stimulus for the fashion retail industry, which has been hit hard by lockdowns and shelter-in-place orders.
Tory Burch's signature brand is collaborating with what it says is the country's biggest healthcare union in the country, 1199SEIU United Healthcare Workers East, which has over 450,000 members scattered throughout Massachusetts, New York, New Jersey, Maryland, Florida, and Washington D.C. Tory Burch will provide $5 million worth of healthcare equipment including scrubs, belts, and sneakers. The company is also donating 3,000 yards of fabric that will be turned into face masks and hospital gowns for the Catholic Health Services of Long Island (via Harper's Bazaar).
Tory Burch's campaign echoes that of other luxury goods brands around the world. French luxury conglomerate LVMH and jewelry brand Bulgari are harnessing various perfume and cosmetics factories to make hydroalcoholic gel or hand sanitizer, which is being given to health authorities in France. Italy's Prada, and workshops for Gucci, Saint Laurent, and Balenciaga either are currently, or will be, making face masks.
The pandemic has hit the U.S. retail industry hard
Astrid Stawiarz/Getty Images
Aside from helping frontline workers, Tory Burch is also working on getting a financial relief package for the retail industry, which the National Retail Federation says represents nearly 52 million jobs and nearly $4 trillion worth of gross domestic product. Burch took charge at the prompting of the Council of Fashion Designers of America; she has since reached out to executives from other brands to form a working group to address the situation. Some industry heads, including Gap Inc.'s Chief Executive Sonia Syngal, are expecting to see pandemic-related job losses in the tens of millions (via The New York Times).
Forbes reports the retail industry is looking to the government for three types of help: help for stores to retain people on payroll, help in making rent payments by supporting store landlords, and breaks from duties and tariffs. Burch told The New York Times that without government assistance the industry could fail. Burch also told Forbes that retailers could face the reality of laying off between 50 to 80 percent of staff, and possibly even filing for bankruptcy.