Kathie Lee Gifford's Daughter Looks Like Her Twin As They Quarantine Together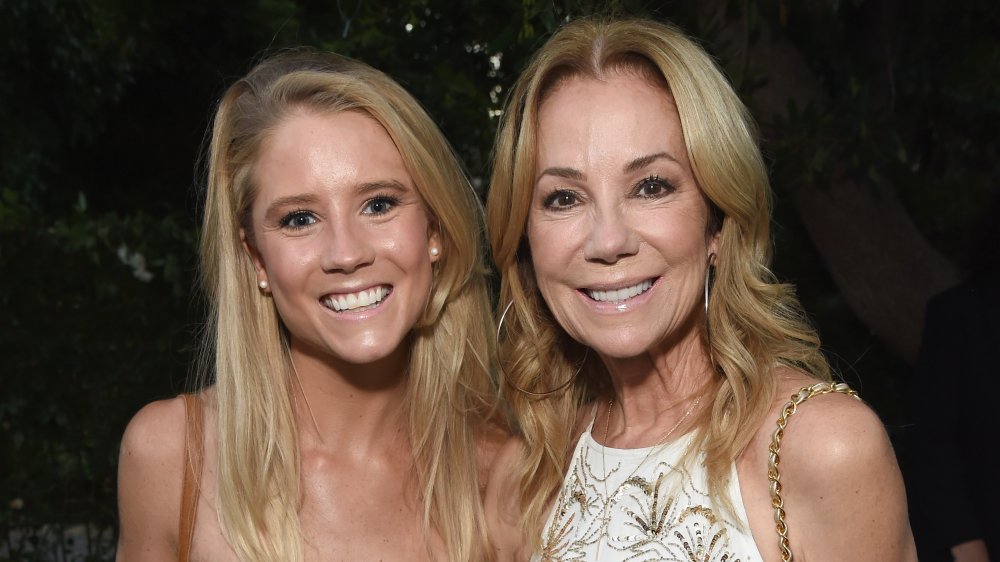 Michael Kovac/Getty Images
Children often take after their parents, but sometimes the resemblance between a parent and their kid is positively uncanny. Take, for example, Kathie Lee Gifford and her daughter, Cassidy, who have been twinning while quarantining together during the coronavirus pandemic. Cassidy doesn't just look like her mom, she's also mimicking her look.
Cassidy posted a video on her Instagram Story (via Fox News) showing herself wearing a black top, big sunglasses, and a big straw hat. She panned the camera over to her mom, who was wearing a nearly identical outfit. "Quarantine is turning me into my mother," wrote Cassidy.
The mother and daughter are quarantined in Florida where, as Kathie Lee told Today, she is stuck "with no hairdryer." Kathie Lee is staying with Cassidy, her fiancé, and his family. "My children insisted on sending me here because I'm old," she said. "Old people go to Florida."
Kathie Lee Gifford is enjoying spending family time with her daughter
In spite of the reason for the quarantine, the Giffords are making the most of things and enjoying their family time together in Florida, which Kathie Lee called "a beautiful place to be if you've gotta be quarantined." She added, "It ain't bad here. It's quite beautiful, but I feel for everybody else in cramped quarters and maybe still that cold weather."
As much as she's loving spending time with family, though, Kathie Lee said she'd rather be working. The former Today co-host left the show in April 2019 but said that she wishes she was still on air to "give comfort to people." She compared her emotions during the current situation to how she felt after leaving Live With Regis and Kathie Lee, saying, "I haven't been able to be a part of the healing. I remember when I left [Live With Regis and Kathie Lee] and then 9/11 happened, that was the only time I was really longing to still be on the air because I wanted to be a part of the healing..."