Vanderpump Rules: The Truth About Katie Maloney's Second Wedding Ring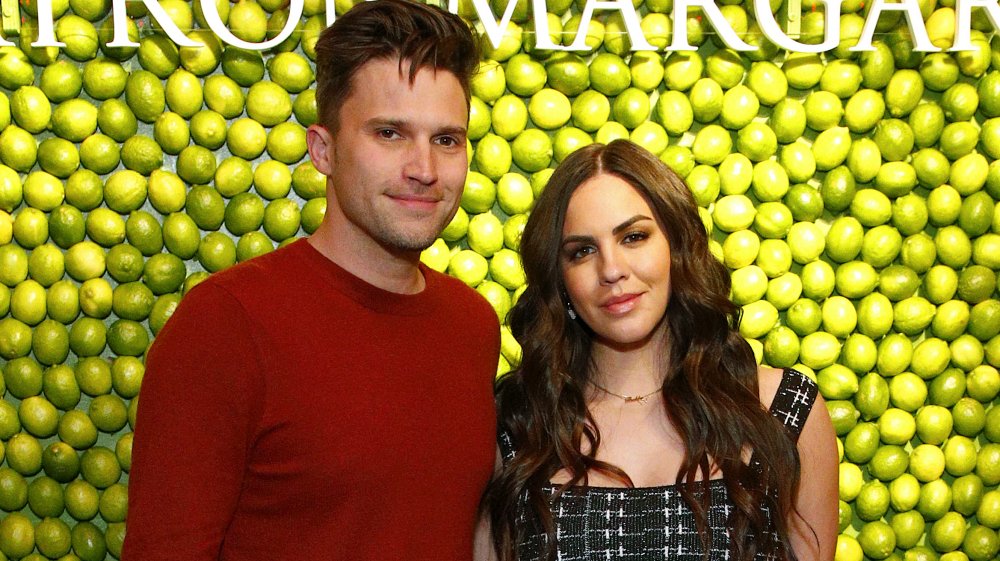 Astrid Stawiarz/Getty Images
Vanderpump Rules stars Katie Maloney and Tom Schwartz had a second wedding ceremony in Las Vegas in July 2019 after Lance Bass accidentally revealed the couple didn't legally tie the knot after their August 2016 wedding. The second wedding aired on Bravo on April 14, and viewers saw Schwartz gift Katie a brand new wedding ring with a super special meaning to commemorate their second ceremony. The same jeweler who designed her first wedding band, Kyle Chan, helped Schwartz with the second ring.
Rather than a traditional diamond ring, Schwartz gifted Katie a purple 15-carat heart-shaped tanzanite stone set in a 14-carat rose gold band (via Bravo). The custom jewelry "could easily retail for $35,000 for the stone alone," Chan told Page Six. The jeweler also shared a close up of Maloney's ring on Instagram which showed an engraving from Schwartz that read, "All my heart. Love, Bubba."
Tom Schwartz handpicked the tanzanite stone in Arizona
Schwartz ventured out to Tucson, Arizona with Chan to find the heart-shaped gem. The Vanderpump Rules star wrote on his Instagram Story (via Bravo), "Shout out to my dear friend @kylechandesign for helping me set this awesome heart shaped Tanzanite stone. We found it in Tucson at the gem convention."
Chan was equally excited about the trip they took to find Katie the perfect ring. "Schwartz went with me to my yearly gem hunting in the desert last year," he told Page Six. "He went all out to find her the heart from the ocean."
He added, "That was the best experience ever, even for me as a jeweler. Who gets to go with one of their best friends to pick out stones? Hunting gemstones is always fun, but hunting for one that's so meaningful is next level." Schwartz put a lot of thought into the ring and Katie's reaction made it clear he made the right decision.