Where Does John Stamos Live And How Big Is His House?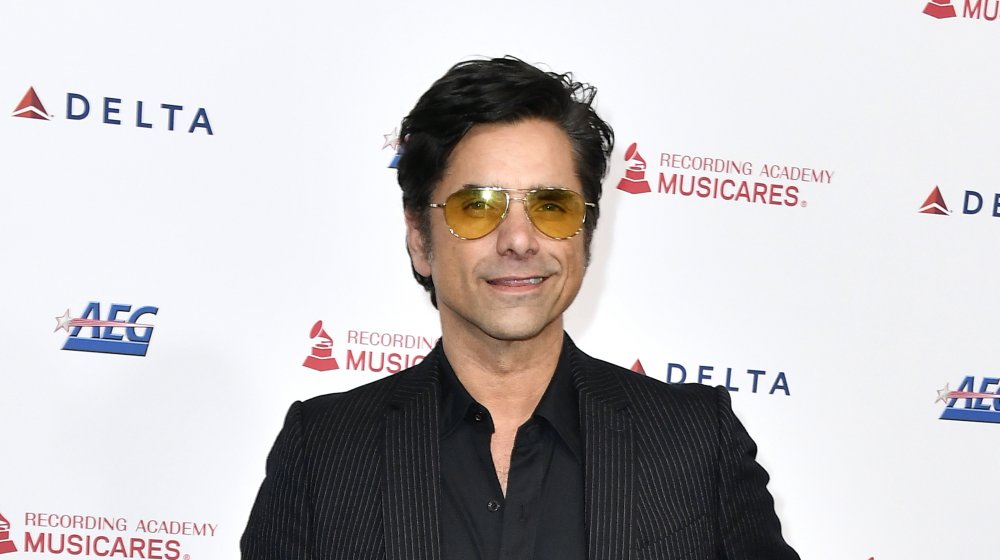 Frazer Harrison/Getty Images
John Stamos made several adjustments to his $5.8 Beverly Hills home once his wife, Caitlin McHugh, moved in (via Architectural Digest). The mansion sits on top of a mountain and has a stunning view of the Hills' surrounding areas. Inside, their home has an eclectic old school vibe with lots of touches of Disney memorabilia. "Everything is just sturdy and funky and cool, like me," Stamos told AD.
Stamos originally purchased the home in 2005 when it was only two bedrooms, and the home has now expanded to be 5,750 square feet with six bedrooms and five and a half bathrooms. The actor had designer Chris Barrett, whom he first met on the Full House set, help with the interior. "This place is more 'me' than any other house that I've lived in, starting with the bones of it, which are grounded and old-school," he said of the interior.
He continued, "I was able to start as a bachelor and, then, marriage and the kid. I even got married on the property, so it just represents a lot of changes throughout my life." The couple had their wedding reception on the property in February 2018 and their son was born in April 2018, E! News reported.
The exterior of the home is just as impressive as the interior
In the backyard, there is a woodfire pizza oven, which is where Stamos revealed he cooked his first meal for McHugh. They also have a fruit and vegetable garden, a swimming pool, a jacuzzi, a basketball court, and a children's playground.
As an ode to their love of Disney, there is a massive letter D from an old Disneyland sign in the backyard. "We are both lifelong Disney fans," McHugh told AD. "So, it's always held a magical place in my heart."
A special touch in the backyard is a den for Stamos that includes padded walls so that he can play the drums and guitars without disturbing the main house. "I've had parties in there where it would just turn into a full-blown dance party with one hundred people in that little room, dancing and sweating and singing," he revealed. The room also has a collection of special Disney antique items.