The Surprising Way Prince Charles Is Keeping Himself Entertained In Quarantine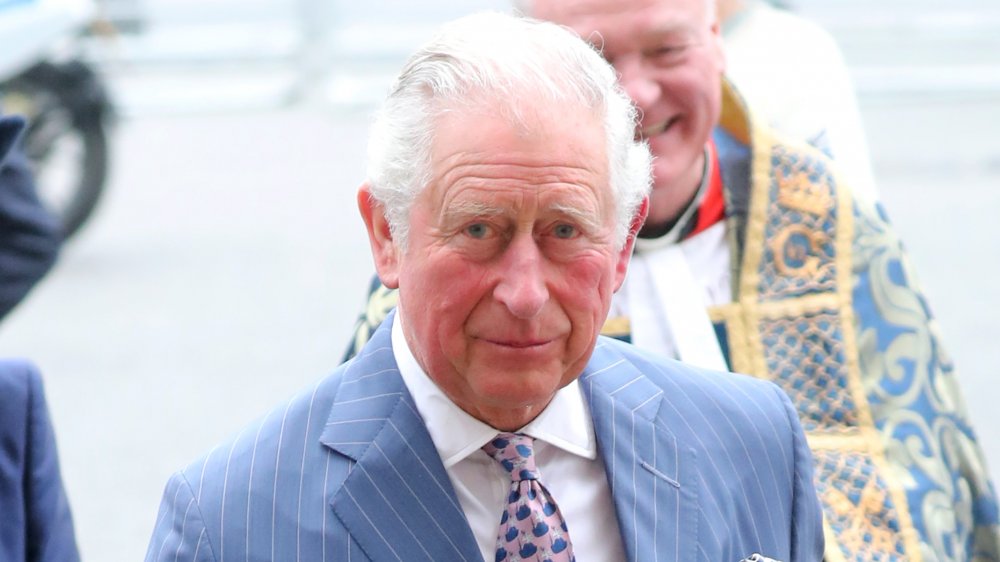 Chris Jackson/Getty Images
COVID-19 is caused by a novel coronavirus that doesn't recognize economic boundaries. This is especially true in Great Britain, where Prime Minister Boris Johnson was recently released from the ICU for COVID-related complications (via BBC News). Another elite victim of the virus is Prince Charles. Fortunately, Charles has had much less difficulty than the Prime Minister, with sources reporting that he had "turned a corner" while isolating with the Duchess of Cornwall and was officially out of self-isolation by the end of March (via E! News). Out of self-isolation, however, doesn't mean that the royals have their normal slate of public appearances, and just like the rest of us, most are operating out of their homes (even William and Kate are on Zoom). While at home, HRH Charles has been experimenting with some technology that is rapidly becoming familiar to many of us — video.
That's right, the Prince of Wales has checked out YouTube and other social media.
Prince Charles reflects on the best of humanity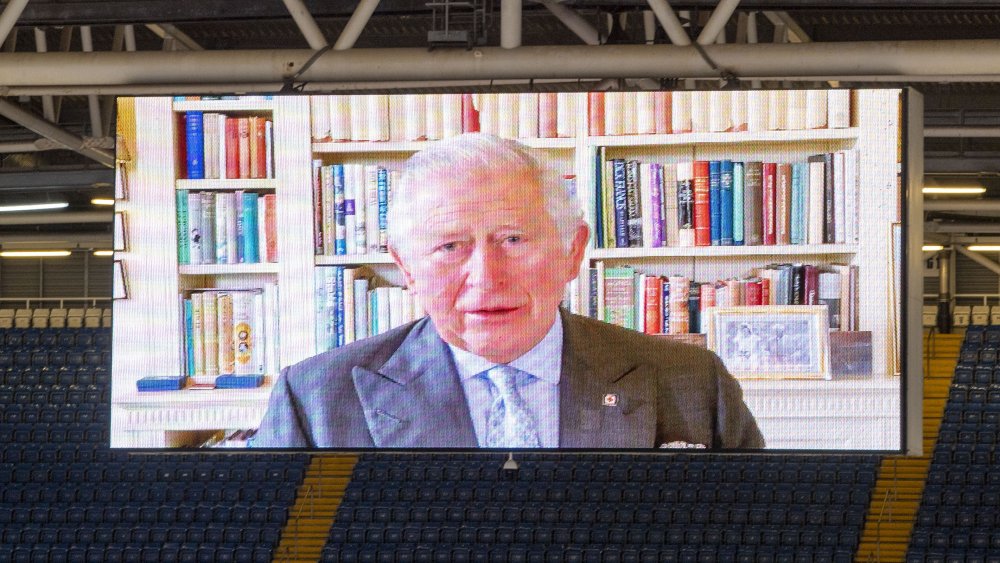 Matthew Horwood/Getty Images
Don't think for a moment that Charles is allowing a generational gap to stop him. In a personal essay to Country Life he shares how he's using digital technology, divulging, "...we have seen the very best use of technology — allowing us to keep working, but also to keep in touch through virtual parties, games, singing — and some of the funniest videos I have seen for a long time!"  
Prince Charles also noted that the actions he has witnessed now give him hope for the future, though he stressed that we must learn from this time. "When we come out of this pandemic, as we surely will, it seems to me that we must learn some lessons: of the crucial importance of Nature to our wellbeing and to our very existence; of the power of localisation; and simply of a kinder way of being. After the suffering and the selflessness we are witnessing, we cannot allow ourselves to go back to how we were. This is a moment in history," he states. 
It's wonderful to see these trying times bring out an appreciation for others, and we thank HRH for leading with such a lovely example.