Here's How To Have A Romantic Stay-At-Home Date Night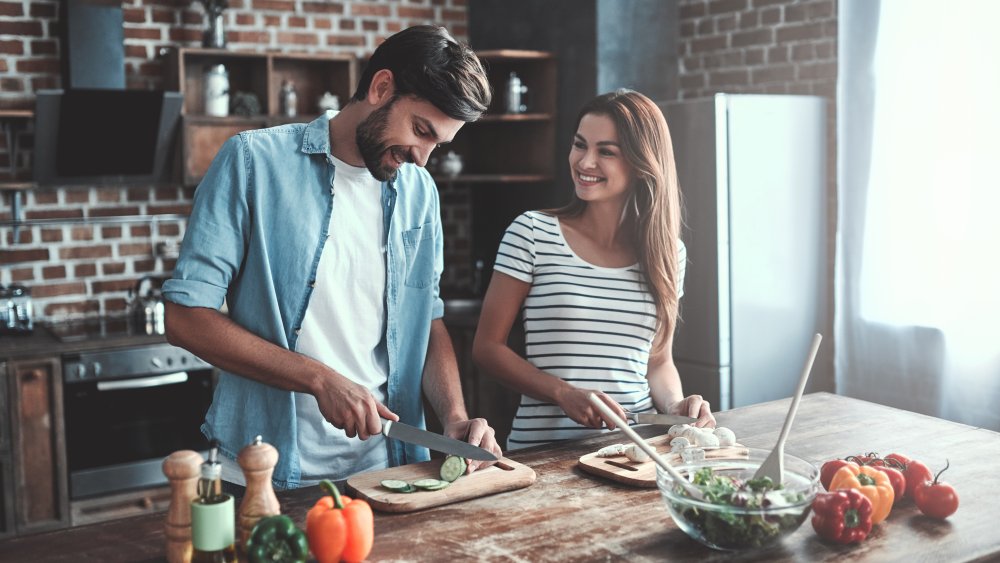 Shutterstock
Are you stuck at home with your partner but itching for a date? There are loads of excellent date night options that don't require leaving the house. And who better to be stuck indoors with than your favorite romance partner, right? The only thing you need for a great date is a connection, which can be had anywhere.
One tried and true option is the classic Netflix and chill date. A good binge-worthy show, some cozy clothes, cuddles, maybe some popcorn and skittles, and you've set the stage for some real romance (via Modern Wedding).
Are you and your partner antsy for art? Many museums are offering virtual tours right now. Make some coffee and take your time absorbing the talent from artists around the globe. Treat it as if you were really there and cultivate some interesting discussions your favorite works. Art is personal, so what better way to get to know your favorite person even better? More than 30 museums are coming to you in the comfort of your own home, so this is a date that could be easily repeatable with museums all around the world (via Good Housekeeping).
More ideas for date night in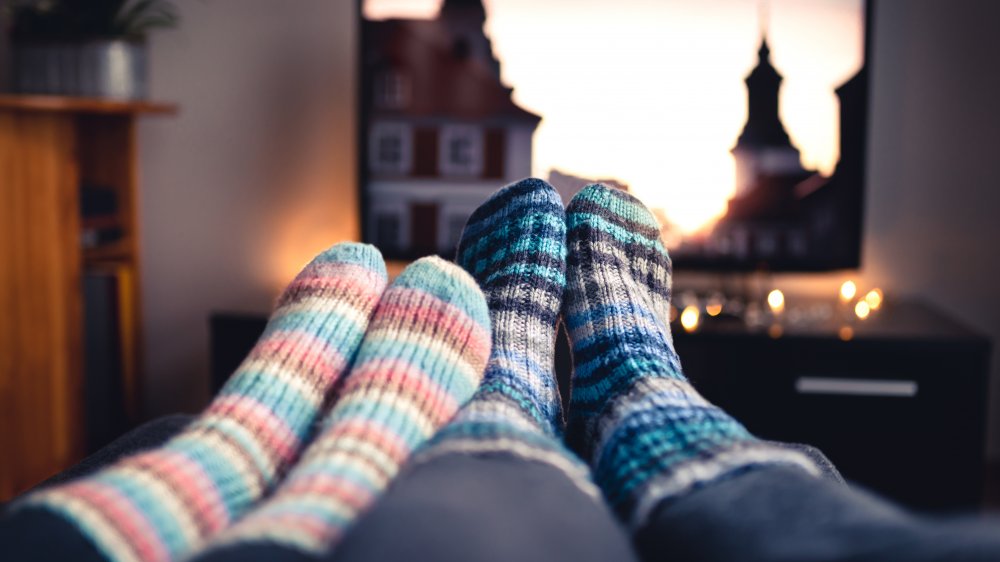 Shutterstock
Does the idea of spending more than 5 seconds at a museum make you yawn? Maybe you and your partner are better suited to spend the evening taking a virtual cooking class. Celebrity chefs have been doing virtual lessons from their homes and many of them aren't charging a penny (via HuffPost).
Into games? Whether you and your partner like a classic board game or something of the video game variety, a little healthy competition is a great way to bond with your number one. Throw your favorite playlist on for some background noise and your night is as good as gold (via The New York Times).
Just because you're stuck at home doesn't mean you can't get some blood pumping. Plan a workout date. Whether you want to get your zen on with some yoga or throw some punches with your partner, loads of fitness studios are offering free classes right now (via Essence).
Any night in with your partner can earn high marks, all you need is some quality time with your quality person.