Sex And The City's Chris Noth Is Unrecognizable With Dramatic New Haircut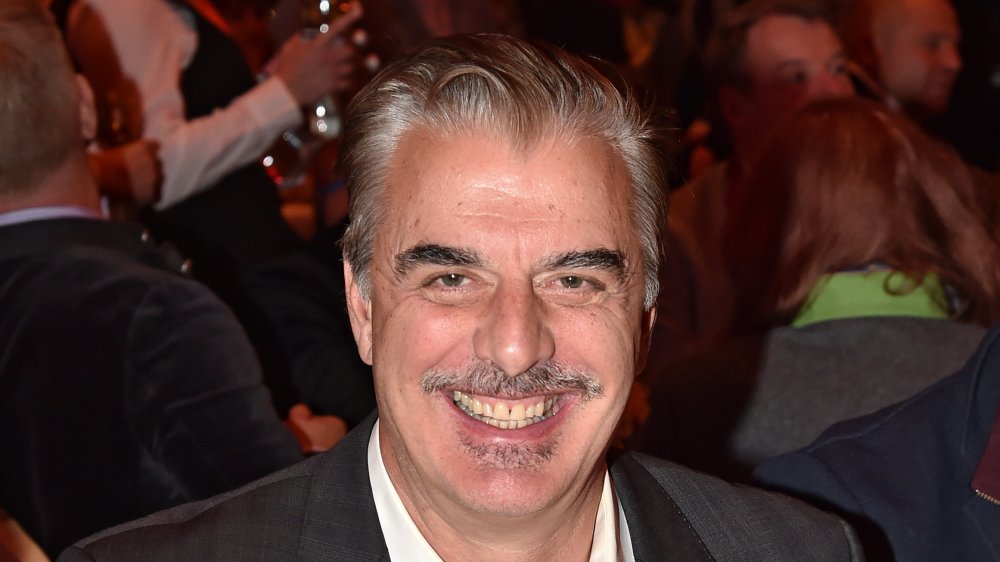 Hannes Magerstaedt/Getty Images
Chris Noth has had many major roles over the course of his decades-long acting career, from Law & Order to The Good Wife, but for a whole generation of fans he'll always be Sex and the City's Mr. Big. The foil to Sarah Jessica Parker's Carrie Bradshaw and, by series end, her definitive One (sorry, Aidan fans), was dark and mysterious, dreamy yet unattainable, the ultimate New York man (hence the very fitting nickname).
In the years since the show and its spin-off movies wrapped, Noth has diversified his slate, of course, but even so the ghost of his most well-known role looms large. But in these trying times, nothing remains certain any longer and, as it turns out, we can't even depend on Mr. Big to look like Mr. Big anymore.
Chris Noth is a long way from Mr. Big these days
Amid the ongoing coronavirus pandemic, celebrities have been left to their own devices, leading to ill-advised sing-alongs and never-ending Instagram Live sessions. Gardens have been tended and portraits painted but, when it all comes down to it, even famous types feel the same urge as the rest of us to chop their hair off due to boredom.
Chris Noth is no different, making the shocking decision to shave his head completely bald. The Sex and the City star showed off his new look on Instagram, advising fans, "I decided dealing with hair was superfluous during these times of quarantine." The reactions were mostly positive, with Sarah Jessica Parker herself chiming in to ask, "Why did you wait so long???? X."
One fan, however, joked, "Big, are u OK?" while others posted crying emojis. Straddling both sides of the fence, one commenter heralded Noth's "hot villain" look. Thankfully, the actor's trademark bushy eyebrows and salt and pepper beard remain intact.