Are Big Brother's Jackson And Holly Still Together?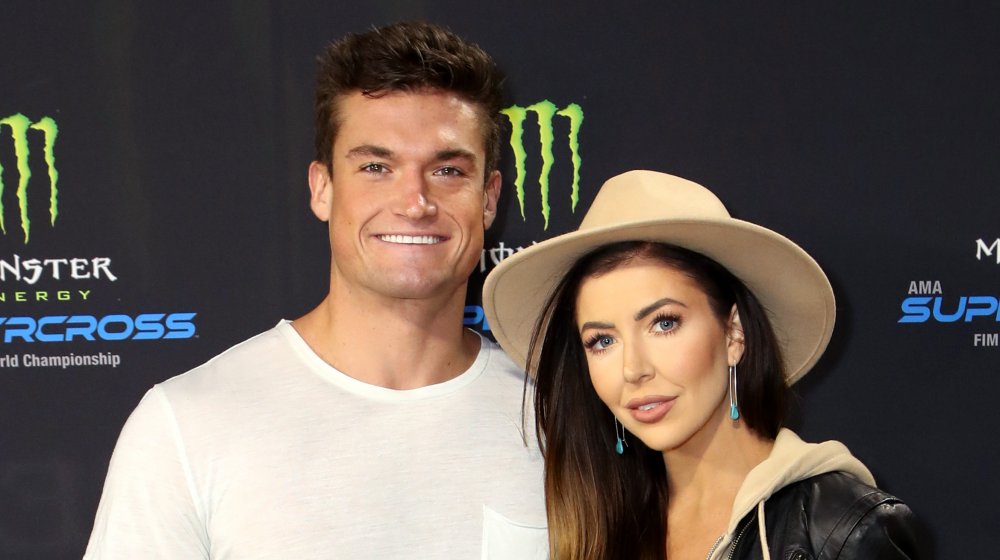 Ari Perilstein/Getty Images
The reality TV curse doesn't hit everybody, and nowhere is that more obvious than in the super-sweet, blossoming relationship between Big Brother alums Jackson Michie and Holly Allen. Their path to romance didn't necessarily run smoothly, with eventual winner Jackson originally linked to Kathryn Dunn (who was subsequently evicted — handy!).
However, once he'd set his sights on Holly, the power couple proved themselves to be unbreakable and, crucially, unstoppable, making it to the final two of the show — the first in-house couple ever to do so. Once Jackson won and they left the house, it seems their connection has only grown stronger.
Jackson and Holly got even closer after Big Brother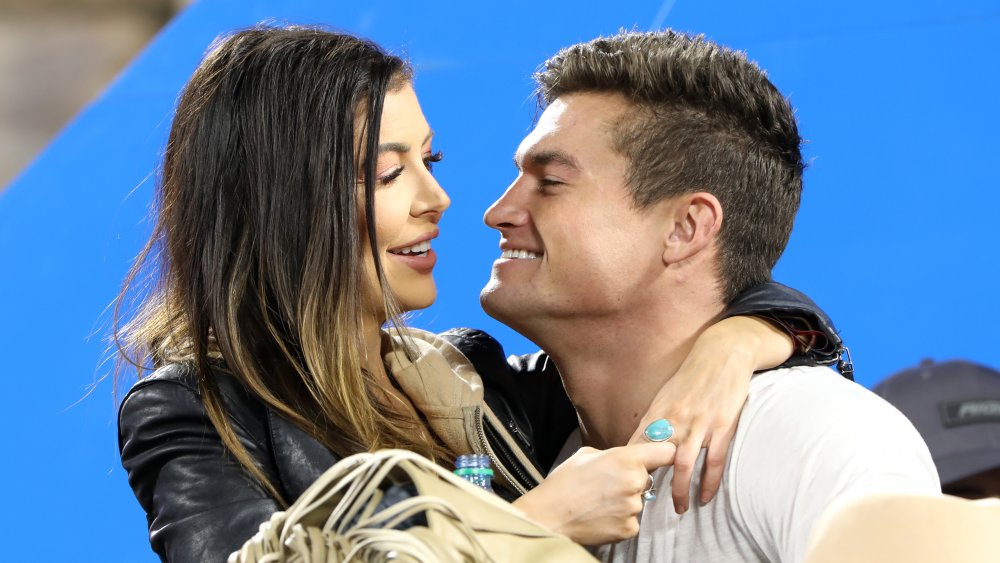 Ari Perilstein/Getty Images
Since Big Brother wrapped, the happy couple hasn't wasted any opportunity to spend time together and gush over each other. According to Cheat Sheet, they spent the first couple weeks immediately after the show hanging out with castmates and partying before spending a romantic Halloween together and then heading to the Jackson family's place for Thanksgiving. Holly repaid the favour by taking her new man to Wyoming with her for Christmas.
On Holly's birthday, Jackson shared a touching tribute, writing, "I never could have expected the past year to go the way it did, but after everything that has happened... the biggest and best thing to come from it all was this woman right here." He went on to gush that Holly represents everything he looks for in a partner.
"She's taught me that acting less and thinking more isn't always a bad thing, she's proven that faithfulness in a relationship is possible, and she's done nothing but support and motivates me in everything that I've done since the second I've met her," he enthused. Holly responded, describing Jackson as her "favourite part of the past year."
Jackson and Holly have even moved in together
The biggest step in their relationship so far comes with the news Jackson and Holly have moved in together, into spacious digs in the Playa Vista neighbourhood of L.A. "We both fell in love with the first apartment we looked at. It is a quieter neighborhood, close to the beach and, most importantly, super dog friendly!" they gushed to Us Weekly, revealing decorating has been a breeze since they have similar taste.
Of course, they technically already lived together in the Big Brother house so it's not too crazy a transition, with the happy couple shrugging, "It just seems natural to live together now." Jackson and Holly even described themselves as "attached at the hip," describing how close they've been since their stint on the reality show and, since both of them were about to be out of a lease, moving in together made even more sense.
Thankfully, it's been a wonderful experience thus far. "We now get to see the things and the people that make us tick. It's all given us a deeper understanding for each other," they gushed.