Here's Why Dolly Parton Kept Her Marriage A Secret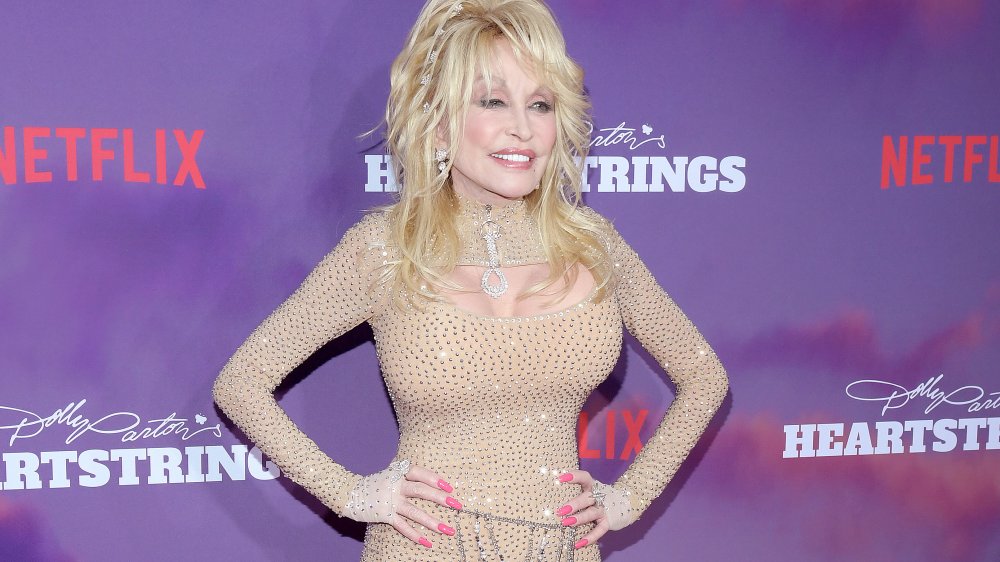 Jason Kempin/Getty Images
American music legend Dolly Parton has been married to her husband Carl Dean for nearly 55 years. But if you had no idea Parton had a plus one (let alone a husband), that's probably exactly how the songstress wanted it to be. According to Good Housekeeping, Parton and Dean actually got married in secret on May 30, 1966. Choosing to elope in a small church in Georgia with only Parton's mother, the preacher, and the preacher's wife as witnesses, they've been together ever since. But given their long-lasting love for each other, we can't help but wonder why Parton kept her marriage a secret?
In the years since her wedding ceremony, Parton has revealed that she kept her marriage a secret in order to protect herself. She told CMT in 2016, "Everyone at my label — Monument Records and Fred Foster — had invested money in me and in building my career, so they asked me if I'd wait a year to get married. And I didn't want to not do what I was supposed to do." In other words, her label thought getting married could actually damage her music career.
Dolly Parton's husband prefers to stay out of the public eye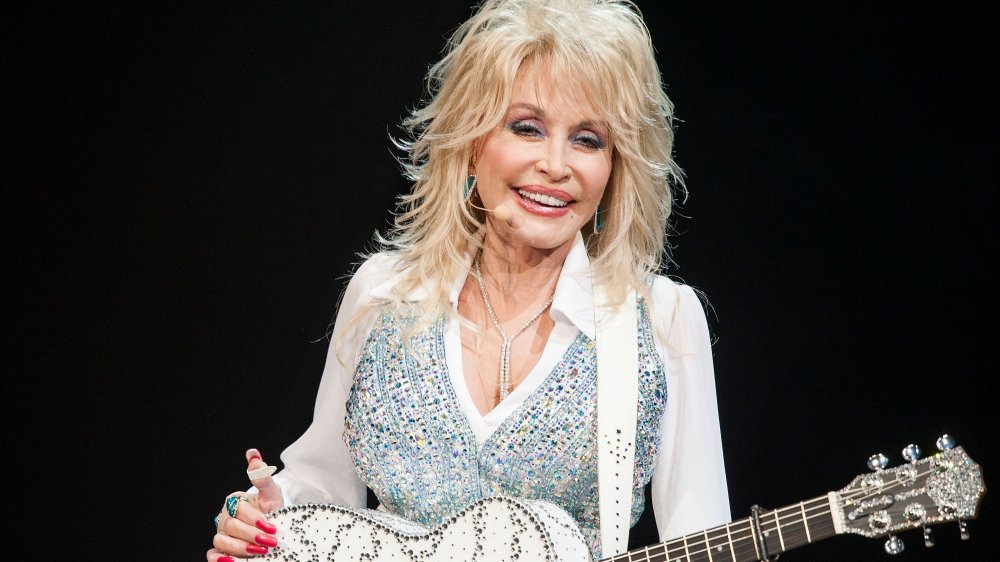 Valerie Macon/Getty Images
And it seems Dean prefers to keep their marriage and life private anyway. According to Country Living, the year they married, Dean said about an industry event, "Dolly, I want you to have everything you want, and I'm happy for you, but don't you ever ask me to go to another one of them dang things again!" And reportedly, they've only been seen together in a public a couple of times since.
So if they live relatively separate lives with Parton often on the road traveling, we bet you're wondering how they make it work. "I always joke and laugh when people ask me whats the key to my long marriage and lasting love," Parton admitted to People in 2018. "I always say 'Stay gone!' and there's a lot of truth to that. I travel a lot, but we really enjoy each other when we're together and the little things we do."