The Truth About Teen Mom OG's Cheyenne And Matt
Viewers have watched Cheyenne Floyd suffer through multiple heartbreaks during her comparatively short time on Teen Mom OG, from an ex who wanted to move in and move things along way too quickly, to her ex and baby daddy Cory Wharton, whom Cheyenne was convinced right up until a short while ago was still the man for her.
With Matt, her latest boyfriend, everything seemed to be going well. He got along with Cheyenne's toddler daughter, Ryder, and her extended family and friends, as well as with Cory (which is a big deal for the reality star, judging by her previous relationships). And, although Matt moved to L.A. to be with his lady, she refused to shack up with him just yet and Matt seemed to respect her wishes.
A stupid argument led Cheyenne and Matt to part ways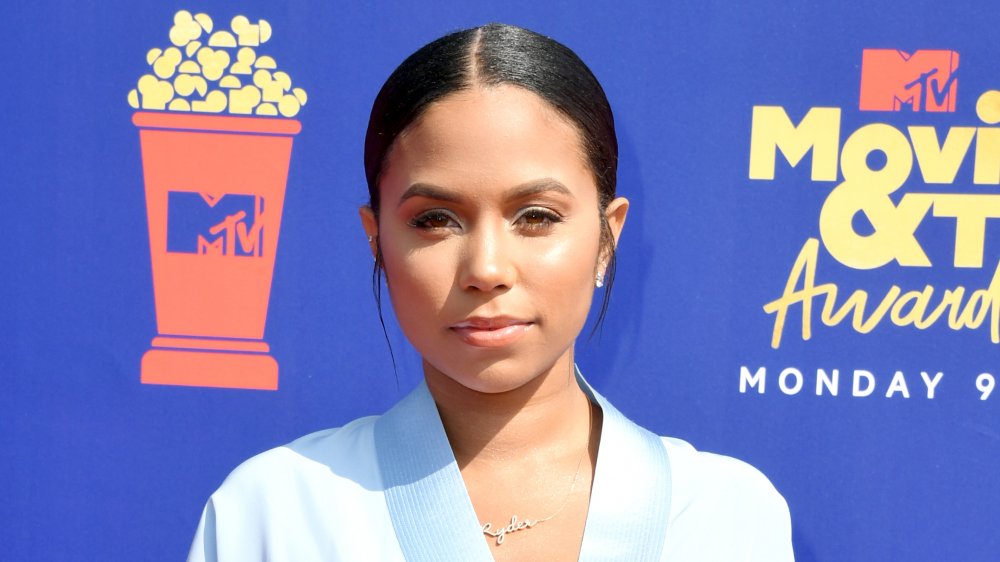 Jon Kopaloff/Getty Images
But now, it seems like the young couple quietly parted ways a while ago, in spite of things looking pretty great between them on the most recent season of the show. According to a report by E! News, Cheyenne admitted she was "embarrassed" to share details of the fight that led to their breakup because, "The actual blow up argument is going to sound so stupid."
The Teen Mom OG star went on to explain how, at a recent get-together over at her mother's house, Matt made the grave error of giving his lady a plate that included asparagus, which Floyd wouldn't eat. That was it for Matt, who reportedly unleashed his fury upon an unsuspecting Floyd. "He just started going off. 'You're ungrateful. You should have started off with you're welcome. How dare you?' It was just so awkward and I'm literally standing there on mute," she recalled, noting, "You're sitting here, screaming at me in front of my family and my friends and your friends... How are you not embarrassed doing this?"
Teen Mom OG's Cheyenne and Matt are focusing on themselves
Cheyenne doesn't regret what happened but, for now, "I'm not really focused on dating. I'm just focused on being a good mom and starting the non-profit and the business." Cheyenne acknowledged, "If someone comes into my life, I'd be open, but I'm not looking."
She may be doing fine now, but Distractify advises there were signs the relationship was over as early as last November, when eagle-eyed fans realized both Cheyenne and Matt had deleted all photos of each other from their respective Instagram accounts, neglecting to share any in the subsequent months.
OK! magazine advises, meanwhile, that Cheyenne's ex confirmed they'd broken up, but also argued he had no idea what went wrong between the two of them. "I wish I could give you guys more of an understanding, but I actually didn't get close. I don't really know what the f**k happened if you want me to be real," he said. Matt did advise he wasn't looking to "bash" his ex, however, admitting he still loves Cheyenne.