The Truth About Costco's Latest Safety Change For Members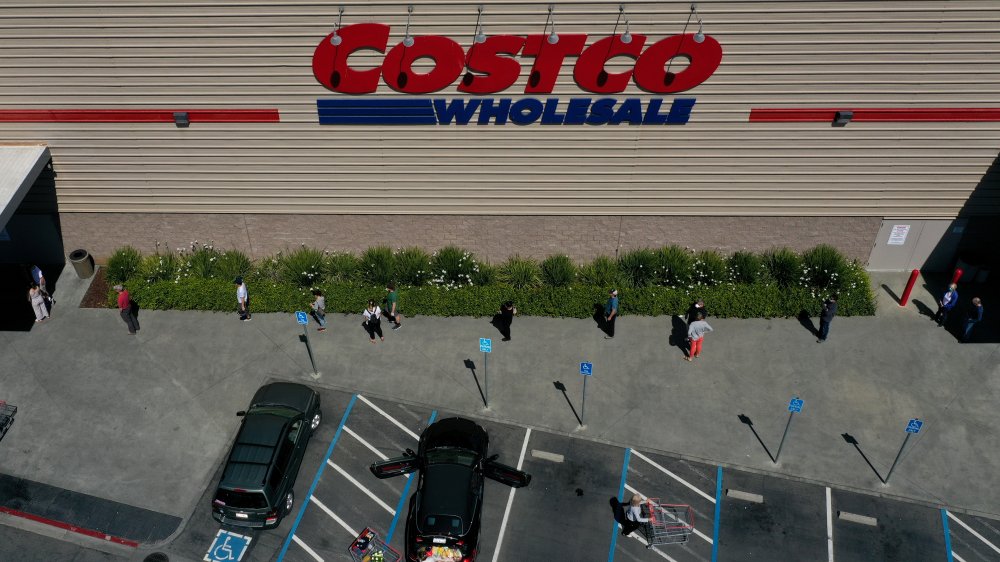 Justin Sullivan/Getty Images
If you still head to Costco to do your supply runs but don't own a face mask, now may be the time to change that. The warehouse store chain has made another COVID-19 related change to its shopping policy by requiring all customers to wear face masks while they are in store; but it will make exceptions for guests who are under the age of 2, and for those who cannot cover their faces because of a medical condition. Unlike Walmart, which has made wearing face masks in stores an option, and would recommend but not require face masks, Costco is making this a mandatory thing, which kicks in on May 4 (via CNN).
Even with the new face mask rule, one thing isn't changing, and that's its social distancing requirement: "The use of a mask or face covering should not be seen as a substitute for social distancing. Please continue to observe rules regarding appropriate distancing while on Costco premises," Costco says on its website. 
Most Costco stores around the country plan to resume regular working hours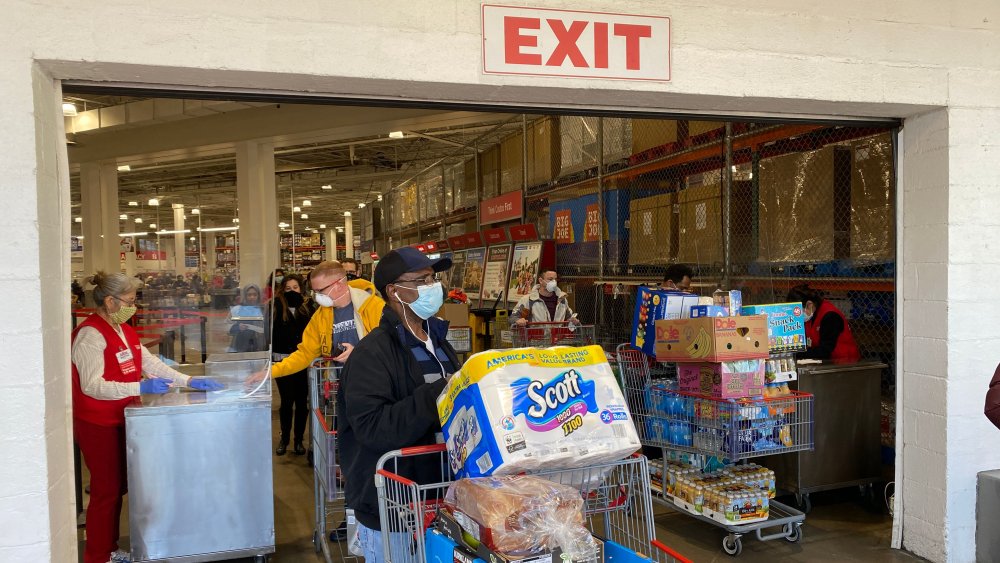 Daniel Slim/Getty Images
Costco might have looked like it was pulling in big bucks because of panic-buying, but its strict social distancing distancing policy meant the chain actually ended up earning less than it could have because the policy began impacting sales in mid-March when things were heating up (via MarketWatch). Aside from social distancing, Costco is keeping its two-person limit on the number of guests allowed to enter on one card; clubs in El Paso, Texas, Kentucky, and Puerto Rico currently allow just one member per card. The store will also keep the special shopping hours it has created for seniors and customers with disabilities, according to Costco.
But the face mask rule could bring some joy to Costco's customers, because beginning May 4 , Costco says most of its locations and gas stations across the country will be returning to regular operating hours. If that's a sign that spring is about to come after the coronavirus winter, then we can't wait.