Inside Christopher Meloni's Relationship With Mariska Hargitay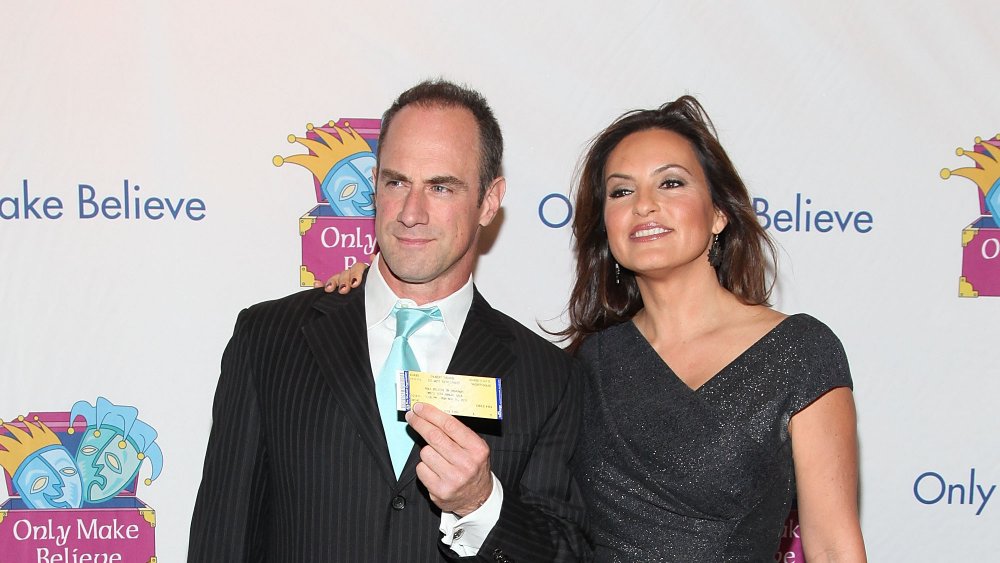 Taylor Hill/Getty Images
Law and Order: SVU is television's longest-running scripted drama, and was led by leads Mariska Hargitay and Christopher Meloni as detectives Benson and Stabler for 12 years (via E! News). This renowned Hollywood partnership shines on the small screen, reflecting their real-world friendship, a camaraderie that began on day one. Opening up in an NBC Special, "She and I hit it off right from the get-go...," says Meloni, while Hargitay describes their relationship as having, "...instantaneous ease, chemistry, trust, comfort." 
The television duo worked together for over a decade, yet it's been almost another decade since Meloni left the show between seasons 12 and 13. While the TV relationship may have concluded, fans have noted that the two former costars are still frequently seen together, providing evidence of a lasting friendship. Only months ago, Hargitay shared a series of sweet photos of the two together on Instagram with the caption, "Sunday night dinner..."
It's clear the two are still friends in real life, but will we ever see the SVU characters together again onscreen?
Is a Benson/Stabler reunion in the works?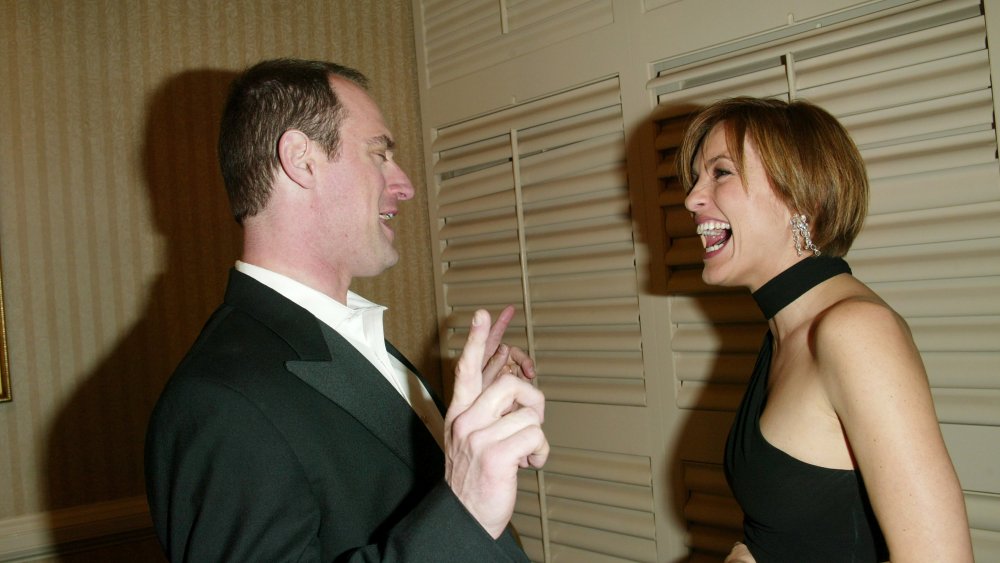 Evan Agostini/Getty Images
Fans of the crime-fighting duo rejoiced earlier this year when Christopher Meloni announced his return to the Law and Order universe in an upcoming spinoff. First reported by Deadline, Meloni followed up with a teaser about his beloved character's return on Twitter. The series is reported to have a 13-episode run by longtime showrunner Dick Wolf, and will feature detective Elliot Stabler as an un-retired leader of an organized crime unit in the NYPD (via Good Housekeeping). 
Fan speculation has gone wild that this could be the beginning of a Benson/Stabler reunion. And while showrunners aren't giving away their secrets just yet, Hargitay's follow up to the news can give us reason to hope. On a recent Instagram post, she shares, "Happy Birthday @chris_meloni Congratulations and welcome home Elliot Stabler #It'sBeenAWhile #MissedYou #ElliotStabler." 
Like many fans of the longtime series, our hopes are high to see these two onscreen together again soon.