Abby Lee Miller Is Unrecognizable In Throwback Photo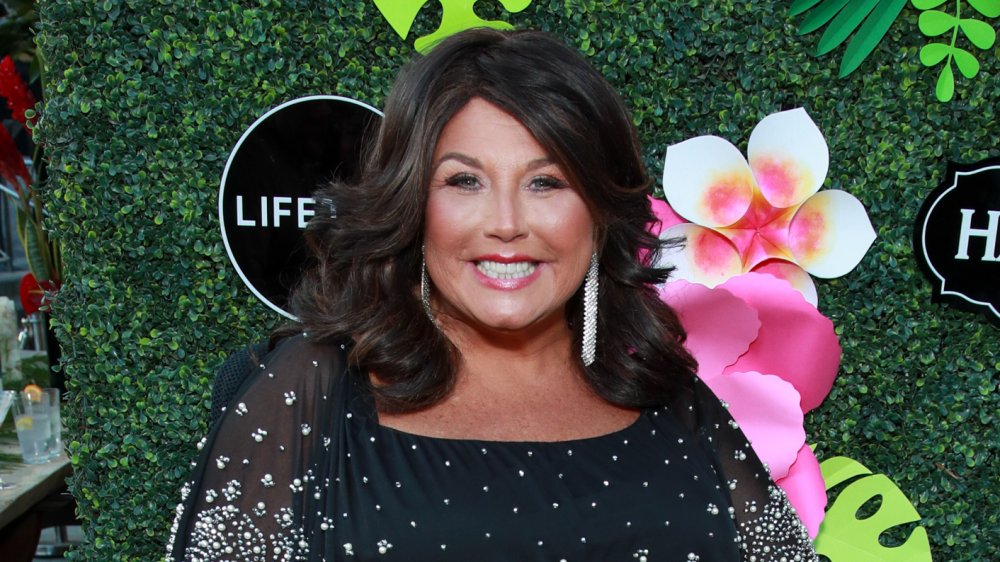 Rich Fury/Getty Images
Abbey Lee Miller is reminiscing about the good old days, while subconsciously paying tribute to one of the current era's biggest stars. The Dance Moms legend posted a fun throwback pic to Instagram, leading fans to coo over how striking of a resemblance she had, in the '70s era shot, to none other than ponytail aficionado JoJo Siwa.
Miller has been filling her social media feed with fun throwbacks lately, but this particular shot pays serious homage to her decades in the dance industry. If nothing else, it'll give the little girls she coached on Dance Moms pause to consider there was a time the often intensely focused Miller was just like them.
Abbey Lee Miller was just like her Dance Moms charges
The fun photo Abby Lee Miller posted to Instagram sees the 53-year-old as a teen, performing a choreographed routine alongside another young lady, the two smiling happily. Both are clad in the classic garb of the era, right down to their stylish leg warmers and side ponies. "I have know idea where this was or what I was doing? Looks like JAZZ from that demi plié in parallel 2nd!," Miller jokingly wrote alongside it.
She added, possibly anticipating the comparisons to JoJo Siwa, "I'm telling you — the side pony was my go to look!" before wondering aloud, "How old was I?" (Miller later confirmed she was probably 14 or 15 at the time). Funnily enough, Siwa was a former student of Miller's, so it's actually more likely she aped the style rather than the Dance Moms leader. Still, it didn't stop fans from gathering around to make the comparison, with one writing, "Abby coming for Jojos brand before she was out the womb tho."
Abbey Lee Miller welcomes comparisons to her protégé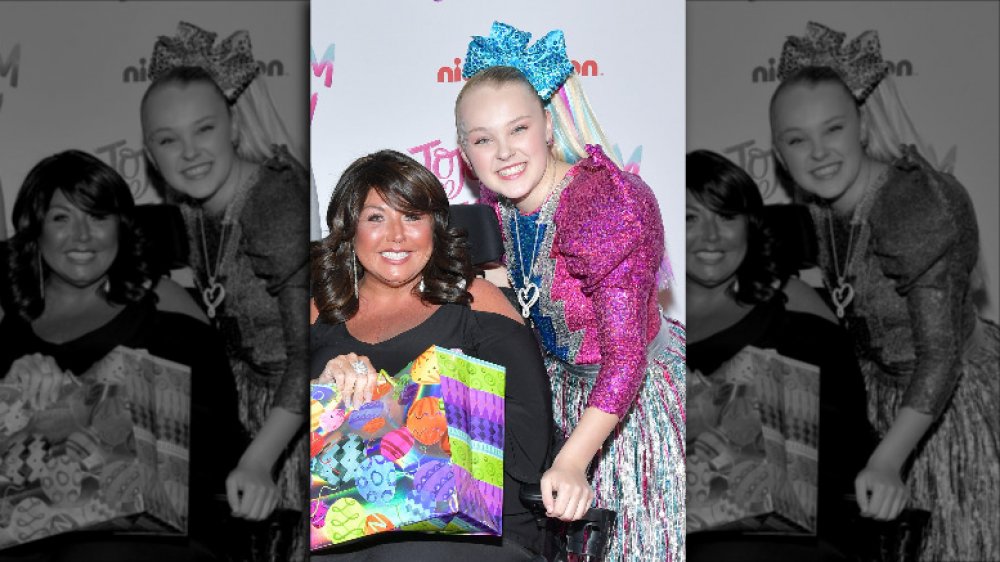 Amy Sussman/Getty Images
Abby Lee Miller confirmed previously, in an interview with Hollywood Life, that she doesn't mind the comparisons to her former student. "I have a very outgoing personality. When I walk in the room, everyone knows I'm in the room. Same thing with JoJo — except with sparkles every time," she gushed. The Dance Moms star admitted she used to tease Siwa about wearing a side pony all the time, even though Miller rocked one so often it featured in her high school graduation photo.
"And I always had a bow. It wasn't like a big giant JoJo bow but it was like a ribbon tied bow. But that was my go to and I always wore a ponytail," she reminisced. In fact, Miller's father used to pull hers so tight, she'd feel like her eyebrows were being pulled up with it. It'd be hard to imagine Miller wearing one nowadays, but we can always dream.