Everything We Know About The New Bachelor Series
Even though we're going to have to wait longer than previously anticipated for Clare Crawley's season of The Bachelorette to air, we're grateful that the execs over in Bachelor land are finding ways to keep us entertained with new Bachelor Nation content. This summer, ABC is bringing us a new Bachelor series called The Bachelor: The Most Unforgettable—Ever!.
In order to maintain proper social distancing, Chris Harrison will host the show from the driveway of the Bachelor mansion, while the camera crew stays a safe distance away (per Cosmopolitan). There will be interviews, of course, but they'll all be done virtually.
The show will consist of ten episodes and will be focused on earlier seasons of the show, as Chris Harrison told Entertainment Weekly, who added that "there is this appetite for our old seasons, for shows back in the day." He continued, "Whether you weren't watching or you're maybe just young and you got on the train too late, you don't know what made the show what it is today. ...A lot of people missed those seasons, and so we wanted to go back and not just show the seasons."
The new Bachelor series will be more of a podcast
Harrison said fans should approach the new show "as a podcast" that will dedicate one night to one season. "I'm going to be narrating and giving my opinions," he said. "We're going to call the characters that were involved and talk to them. I think it's a fascinating way to do it. It really will be more of a podcast, with categories — like the craziest moments, the most impactful people, or maybe who was the villain, what was the wildest thing that happened."
The longtime Bachelor host added, "I've lost touch with a lot of these people, so it's going to be great for me to go back and watch this."
Bachelor host Chris Harrison has high hopes for the news series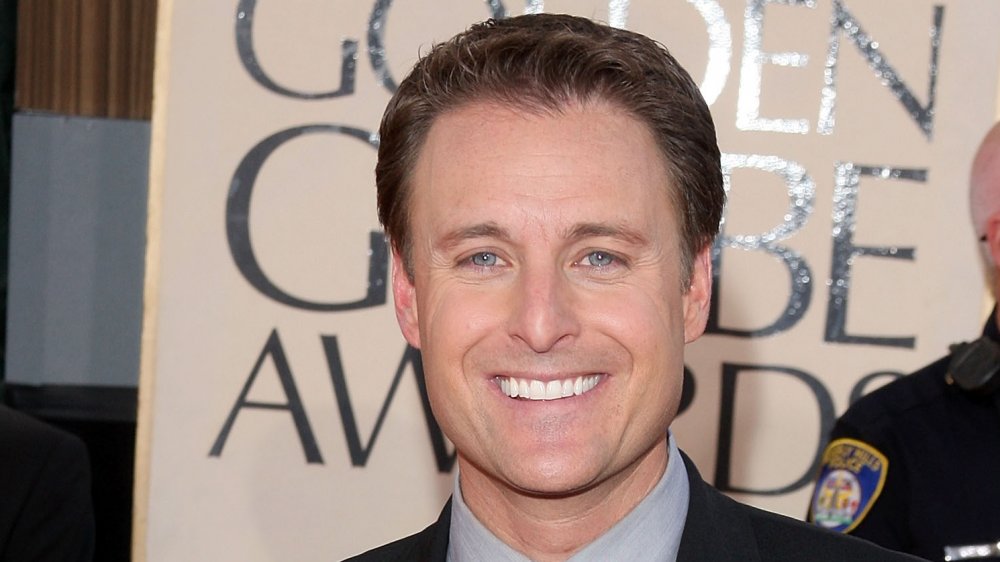 Jason Merritt/term/Getty Images
Chris said that some of the "must-see" seasons that will likely be covered include the very first Bachelorette season as well as Sean Lowe's Bachelor season which "is unanimously a classic that everyone loves." The show, as of now, will not include a look at Bachelor Pad or Bachelor in Paradise, although Chris said that he thinks there's a good possibility of the show being expanded.
The most important part of The Bachelor: The Most Unforgettable—Ever! isn't keeping Bachelor Nation fans entertained, though. As Chris explained, many people are out of work right now because of the coronavirus pandemic. "So the best part about The Bachelor: Most Unforgettable is we're going to put as many [people] to work as we possibly can," he said.
The Bachelor: The Most Unforgettable—Ever! debuts on June 8.