Fantasia Barrino's Celebrity Relatives May Surprise You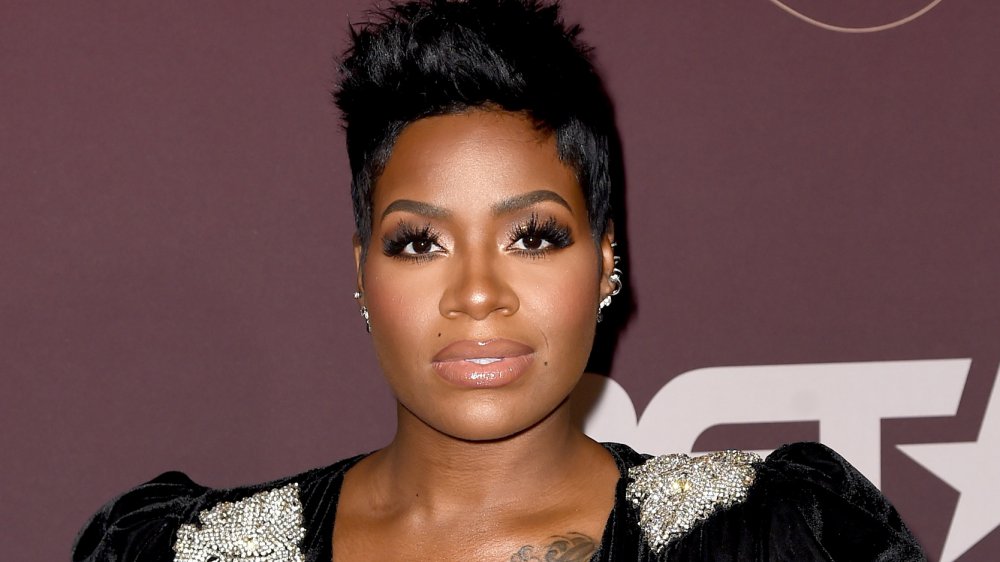 Kevin Winter/Getty Images
Fantasia Barrino rose to fame after she competed on Season 3 of American Idol in 2004. She captured the audience's heart with her story of being a single mother working towards her dreams. Following Idol, her 2004 single "I Believe" reached No. 1 on Billboard's Hot 100. She later scored a Grammy for best female R&B vocal performance for her single "Bittersweet" in 2011 (via The Guardian).
Barrino later had a slew of personal drama, including an overdose, all of which derailed her career (via the Chicago Tribune). Eventually, she bounced back, and she had at least one woman in her corner who appears to have become like family to her: legendary singer Patti LaBelle.
"I would talk to [Fantasia] all the time about the babies and the father and all that jazz about people talking bad about her," LaBelle told The Grio. "I said, 'But you're human. You're allowed to do whatever you did; just don't do it again.' And she won't." 
But Barrino can count more artists than LaBelle as family. Turns out she's actually related to a number of music stars.
Barrino is cousins with these singers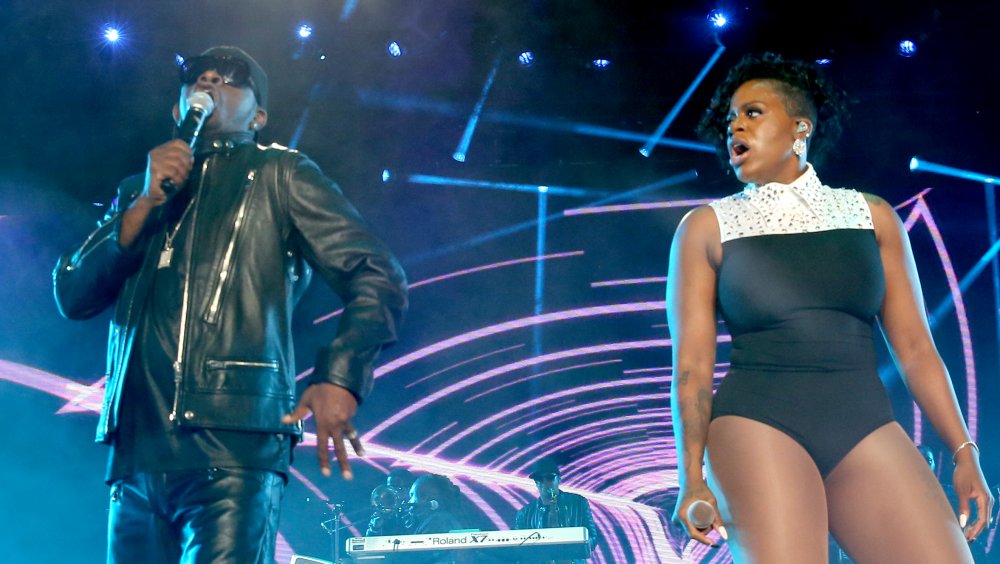 Bennett Raglin/Getty Images
Barrino's cousins are all relatively famous in the world of R&B, so it really should come as no surprise that she became a powerhouse R&B singer. "Fantasia comes from a family of singers and musicians (cousins K-Ci and Jojo are members of the '90s R&B group Jodeci) and she said she grew up listening to so many different genres of music in her house, from gospel to Bonnie Raitt," CNN reported. The group Jodeci has hits like "Come & Talk To Me" and "Freek'N You" from the '90s.
The Idol winner is also cousins with David Hollister, who was in the R&B group Blackstreet. Blackstreet is known for their hit songs "No Diggity" and "Don't Leave Me."
Barrino's ties to R&B clearly run deep, and her musically included relatives appear to have all have reached success throughout their careers. Barrino, however, has never professionally been in an R&B group, as she has always been a solo artist.