The Bachelor Listen To Your Heart: The Truth About Rudi And Matt's Relationship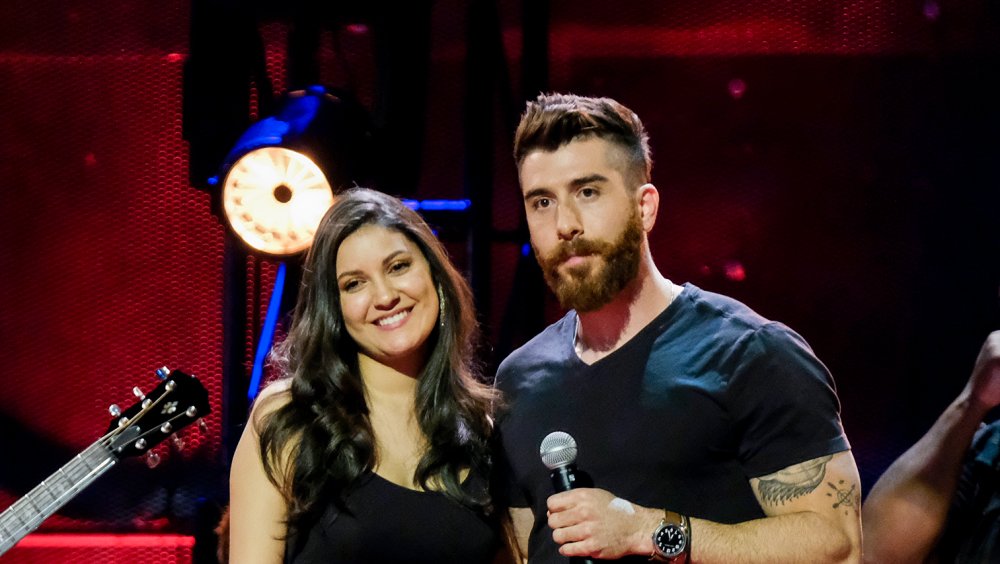 ABC/John Fleenor
The Bachelor Presents: Listen to Your Heart's Rudi Gutierrez and Matt Ranaudo have had more ups and downs than most of the other couples on the show. Although they have intense chemistry, their romance hasn't been smooth sailing. For starters, Rudi believed she was guaranteed a date with Matt after he won a date card, but then he decided to take contestant Mel Taevin.
After that mishap, the couple made up and stuck with each other for the rest of the season. Together Rudi and Matt wowed judges with their performances even when they were having rough patches in their relationship.
By the May 11 episode, Rudi and Matt seemed to work out all the kinks in their relationship. However, when Rudi told Matt, "I'm falling for you," after a romantic night at a hotel things took a downward spiral (via Entertainment Tonight). So, what's the deal with the couple's relationship?
Rudi and Matt snuck in an unofficial Fantasy Suite Date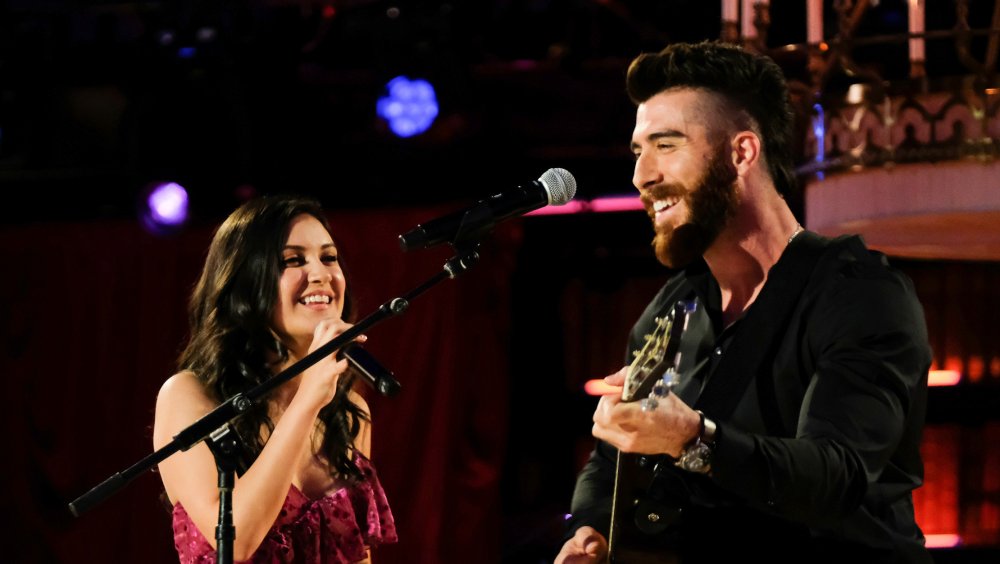 ABC/John Fleenor
Rudi and Matt were supposed to take a tour bus from Los Angeles to Las Vegas on the May 11 episode to meet the rest of the couples, but they took an unexpected detour. The couple had their driver stop at a hotel and slept in the same bed even though they are supposed to compete for a Fantasy Suite Date in the final episode. "Last night was what me and Matt needed. It was just really good to just talk to him and it was cool for him to reassure me that he does care about me. It was perfect," Rudi told producers the next morning (via Bachelor Nation YouTube).
When the two arrived in Las Vegas, the other couples suspected that the two hooked up. Rudi spoke to Entertainment Tonight and cleared up what happened. "No, we did not [hook up]," she said. "It was some wild snuggling. We got a lot of good, passionate makeouts in there."
Rudi confessed her feelings and Matt's response left her in tears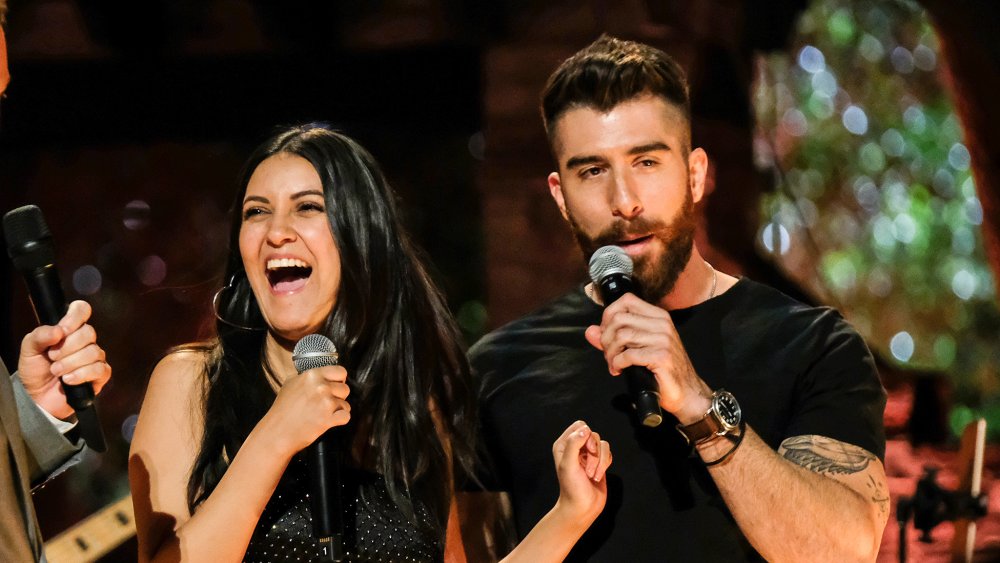 ABC/John Fleenor
After Rudi and Matt's unofficial Fantasy Suite date, there were a lot of feelings swirling between the couple. Rudi told Matt she was falling for him and he responded, "You're very courageous for speaking your truth, and I appreciate you doing that." His words instantly left her in tears. "I am not the type to tell a guy how I feel first... So of course the one time I decide to do it, it's on national television and he doesn't say it back," she told Entertainment Tonight. "But I still don't regret it. I was honest and I feel like I would regret it if I didn't say it."
Their relationship was rocky going into their performance, but nonetheless their onstage chemistry was amazing as they sang "Shallow" by Lady Gaga and Bradley Cooper from A Star Is Born. "When Rudi was singing that build up part, man, it took everything in me to not just black out while she was doing it. She's incredible. I want to keep playing music with her forever," he told producers backstage (via Refinery29). 
It remains to be seen if the couple stays together in the end.