Everything We Know So Far About The Bachelor Spin-Off Series
Between The Bachelor, The Bachelorette, and Bachelor in Paradise, Bachelor Nation already has plenty of shows to keep them riveted throughout the year, but is it really enough? The producers seem to think not, and, honestly, we kind of agree.
That's why it's good news for Bachelor fans that a new spin-off, Listen to Your Heart, was announced earlier this month. The show takes everything we know and love about the other Bachelor shows and adds music.
According to ET, the show will have 20 single men and women singing, living together, and going on music-based, Bachelor-style dates. After couples pair off, their relationships and their musical performances will be judged by some of the biggest personalities in the music business. Couples will be eliminated over the course of the show until one is crowned the winner.
Musicians have a dodgy reputation in the Bachelor franchise
Executive producer Martin Hilton acknowledged that musicians haven't had the best track record on Bachelor shows. Remember the time Jed Wyatt wooed Hannah Brown even though he had a girlfriend back home? Or the time Wes Hayden made it to the final four of Jillian Harris' season in spite of having a partner?
"We're going to explore this, but what I know, myself also being a musician, is that when you are singing with somebody or making music with somebody, there is a connection that is undeniable that you feel and that's another way of really looking at the nature of relationships and the nature of falling in love, and what that kind of unspoken bond can be," said Hilton. "So, I'm pretty excited about this show. I think it's going to be a lot of fun."
He added, "The musicians that we had on [in the past] may not be the representative type that we want. And there's a lot of good musicians out there, and it's time to sort of give them a platform."
Chris Harrison is set to host Listen to Your Heart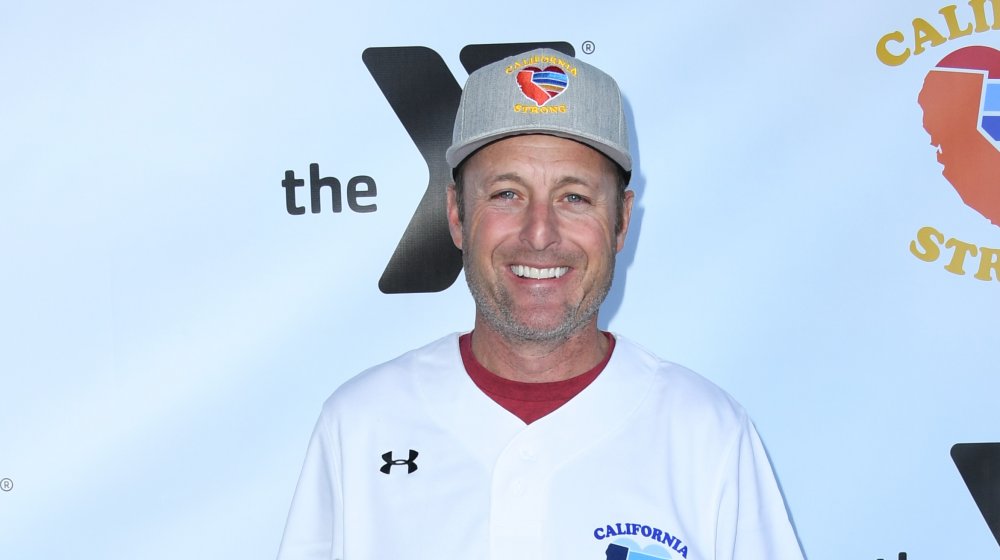 Jon Kopaloff/Getty Images
While a host wasn't decided on at the time the show was announced, Chris Harrison was finally revealed as the host of Listen to Your Heart. He's already hosting all the other Bachelor shows, so why not?
"So excited to be a part of this exciting new show Listen To Your Heart!" the longtime host announced in the caption of an Instagram video. In the video, Harrison described the show as "A Star Is Born meets Bachelor in Paradise."
While the show was just announced a few weeks ago, we won't have to wait too long to see if it lives up to the hype. Listen to Your Heart is set to premiere on April 13.