The Reason Ellie Kemper Said Kissing Daniel Radcliffe 'Felt So Wrong'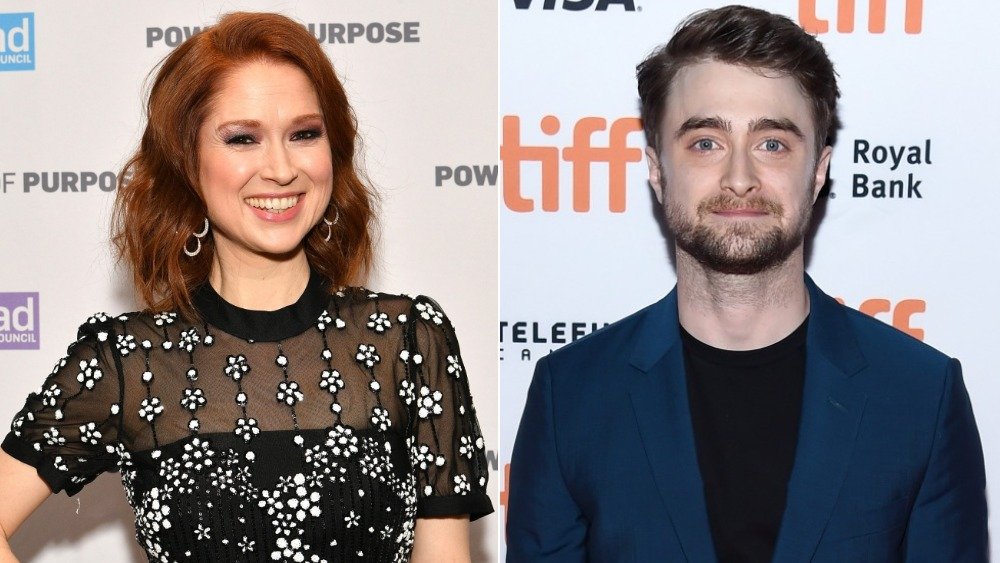 Dia Dipasupil, Amanda Edwards/Getty Images
While there are no doubt people all over the world who would love to lock lips with Harry Potter star Daniel Radcliffe, Ellie Kemper isn't one of them. The Unbreakable Kimmy Schmidt actress had to do just that for the Netflix show's interactive special, and it was not a fun experience.
To be fair, Kemper doesn't seem to have any beef with Radcliffe. She actually felt sorry for him having to film kissing scenes with her, especially as she was pregnant at the time. "Oh my gosh, I kissed him multiple times, Ellen," Kemper said on The Ellen DeGeneres Show. "And I felt so bad for him. Because A, I'm three times as old he is. But B, I was pregnant at the time of us shooting. And I just — felt so bad he had to kiss this old pregnant lady over and over again."
She continued, "And there was a moment when he, like, grazed my belly. And I was like first, it felt wrong, but I also... he's a trooper."
Ellie Kemper only has nice things to say about Daniel Radcliffe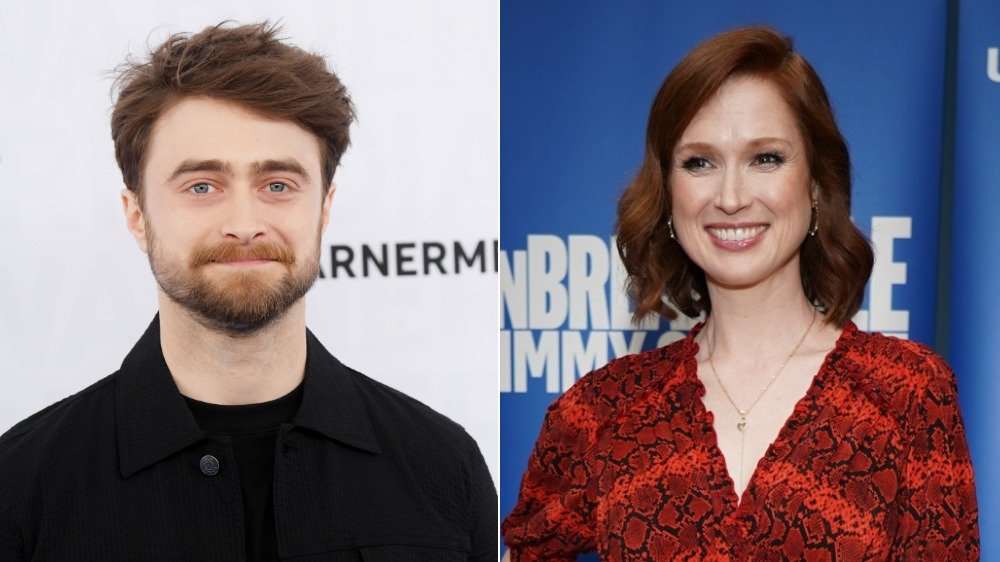 Dimitrios Kambouris, Rachel Luna/Getty Images
Kemper was exaggerating, of course. Per Insider, the actress is only 40 — hardly "three times as old" as the 31-year-old Radcliffe, who she described as "very lovely" and "a class act." In the interactive Unbreakable Kimmy Schmidt special, Radcliffe plays an English prince and Kemper's love interest. Their wedding is interrupted by Reverend Richard Wayne Gary Wayne (played by Mad Men star Jon Hamm), Kimmy's one-time kidnapper on the series.
"Every five minutes or so, you can decide which path you want the character to take just by clicking on your screen," Kemper said, explaining how the interactive format works. "I don't even know how many iterations there are of this show, but you get to be in control of what's happening and it's really cool. It was very confusing to film because I kept losing track of where we were in the story."