What The Cast Of Mad Men Looks Like In Real Life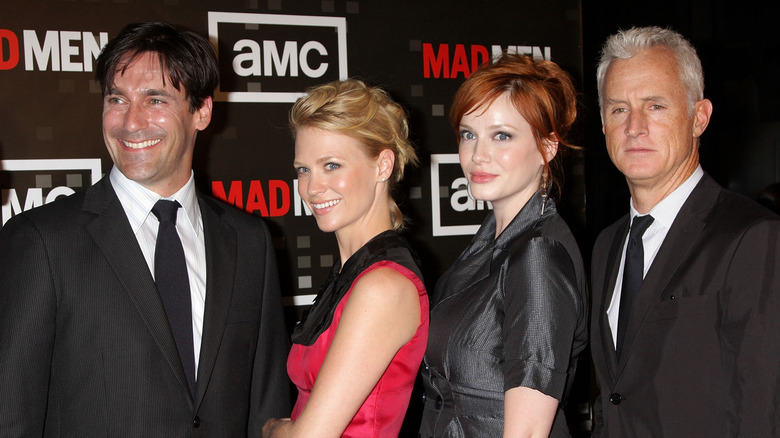 Getty Images
Although, the last episode aired in 2015, viewers still connect with AMC's hit drama Mad Men, which followed the life of fictional ad man genius, Donald Draper, as he endured the ups and downs in the changing world of advertising beginning in the 1960s. Fascinating viewers and critics alike, the production crew effortlessly transformed the cast and immersed us in a world that existed decades ago. 
The costumes and makeup were so convincing that it might be easy to forget that the actors live in the here and now. Here's a look at what the cast of Mad Men looks like in real life. 
Jon Hamm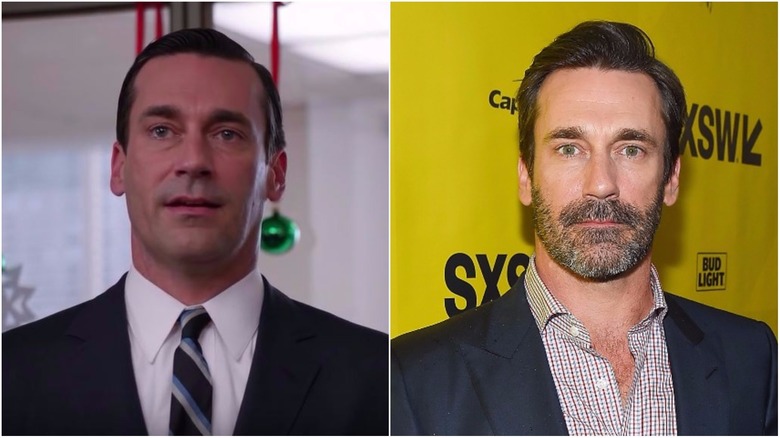 Getty Images
Jon Hamm first captivated audiences when he took on the role of womanizing advertising executive, Don Draper, back in 2007. Although, he had appeared in films such as Space Cowboys and We Were Soldiers, it was his performance on Mad Men that made him a household name — and it didn't take long. In fact, within a year, People had included him in their the famous "Sexiest Man Alive" edition. 
Unfortunately, things haven't been easy since the show ended. Not only did he enter rehab for alcohol addiction as the show ended, but he and writer-director, Jessica Westfeldt, his partner of 18 years, split at the same time. It was a huge transformational moment and he's still not quite over it. As he told InStyle, "It's fine. It's hard. It's hard to be single after being together for a long time. It's really hard. It sucks."
January Jones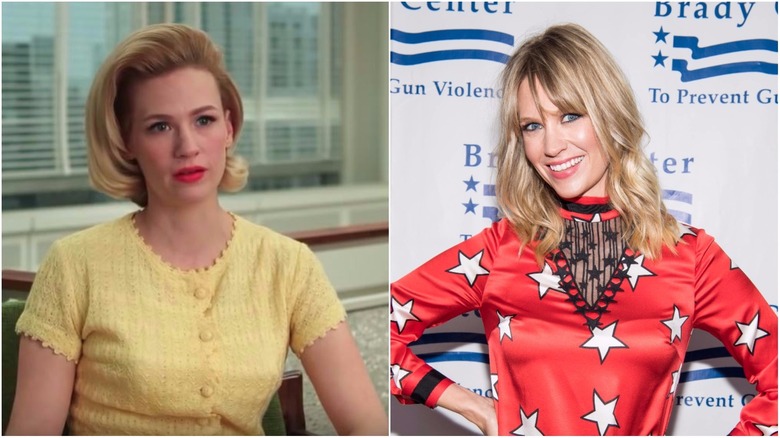 Getty Images
Growing up in Sioux Falls, South Dakota, life for January Jones couldn't have been more different than that of her Mad Men alter ego, Betty Draper. Instead of being a wealthy housewife and socialite, Jones told GQ, "I hung out with dudes in high school. We were hippies into the Dead, Zeppelin, Phish."
Still, it's not as though Jones has kept up those grungier roots entirely. Like Betty, the actress gained attention for being beautiful and actually broke into the industry by moving to New York and modeling in campaigns for Abercrombie & Fitch and Clearasil. Ultimately, she made the leap to Los Angeles to pursue her dreams as an actress and, clearly, the risk has paid off!
Kiernan Shipka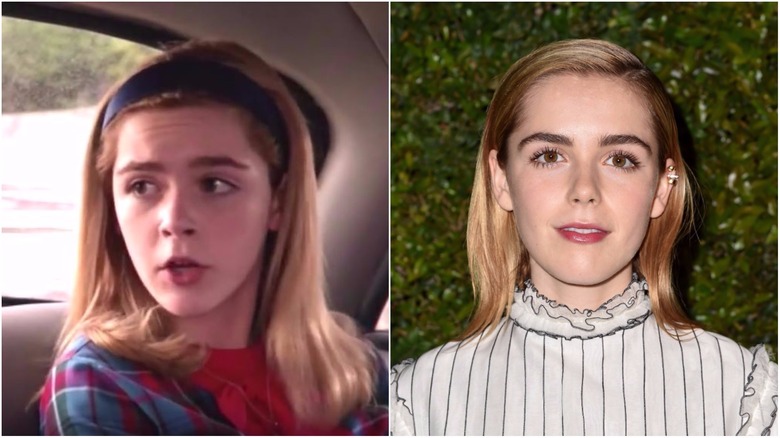 Getty Images
Among the youngest members of a huge cast, Kiernan Shipka delivered a standout performance every time she appeared onscreen as Don Draper's daughter, Sally in Mad Men. Despite the fact that the rebellious character she portrayed got drunk and smoked cigarettes at boarding school, Vanity Fair described her as "poised and self-possessed in a perfectly natural and charming way."
Since the last episode wrapped, Shipka has diversified her portfolio with roles in FX's Feud: Bette and Joan as well as the horror flick The Blackcoat's Daughter. She might shock audiences by stabbing people but what more could you expect from a girl who lists The Shining and Rosemary's Baby among her favorite movies?
Elisabeth Moss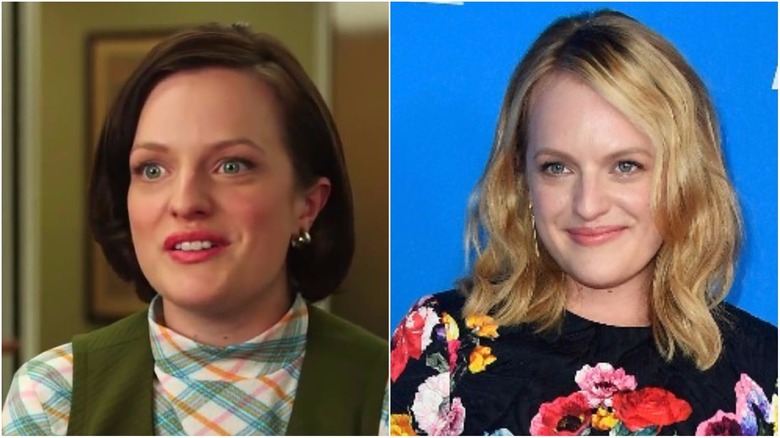 Getty Images
Debuting in the television miniseries, Lucky Chances, at just six years old, Elisabeth Moss brought years of experience to the role of Peggy Olsen. The character begins as a naïve secretary who emerges as an equality-seeking, modern woman who had to make some tough choices (including giving a secret baby up for adoption) to focus on her career.
Two years into her Mad Men stint, she married former Saturday Night Live cast member, Fred Armisen, but split up just eight months later. During the tough times, Moss draws strength from her faith in Scientology. When asked if the belief system allowed her to be a better version of herself, she told Good Morning America, "I think that's a good way of saying it, because there is so much focus on the, I guess, empowerment and, sort of, respecting yourself, and yourself as an individual."
Ben Feldman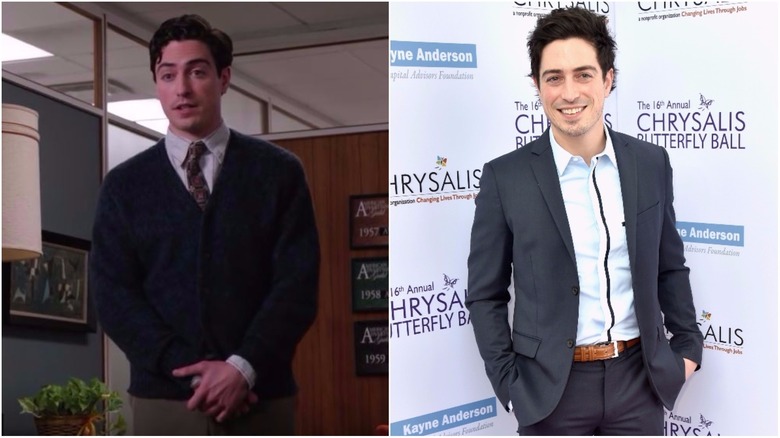 Getty Images
It should have been intimidating to take on a role as quirky and complicated as Mad Men's Michael Ginsberg but Ben Feldman pulled it off effortlessly. In fact, Ginsberg once became so unhinged that he presented Peggy Olsen with his severed nipple in a box. "I've been getting these kind of delayed horrified reactions," Feldman told Entertainment Weekly after the episode aired. "I figure I'll continue to get them for the next couple of weeks."
After the show ended, Feldman shifted gears and landed a part as a big-box store employee on the NBC comedy, Superstore. Funny enough, Feldman says the writers based the character on his actual personality. As he explained to Harper's Bazaar, "...the more the writers find similarities and parallels between my personality and this character, it's just turning into a roast of me." Most recently, the actor announced that he and his wife, Michelle Mulitz, are expecting their first child.
Vincent Kartheiser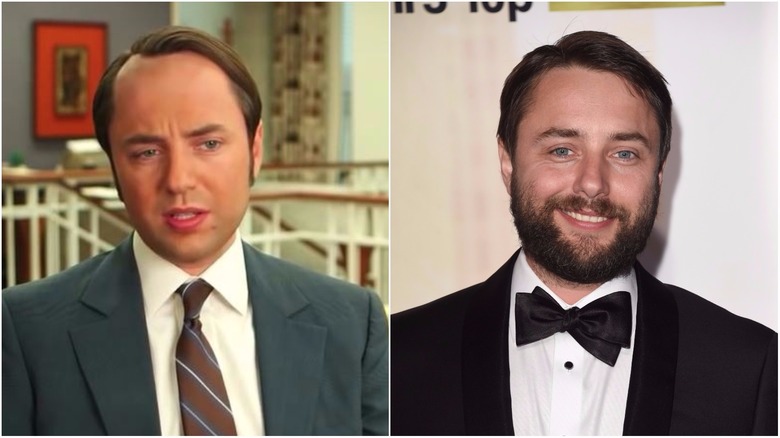 Getty Images
It took a major physical transformation to turn Vincent Kartheiser into Pete Campbell. The actor was made to look as though he was balding in order to portray the sometimes seedy, career hungry, advertising account manager responsible for secretly impregnating Peggy Olsen. It takes a special kind of person to be willing to go bald for a role over that many years, but maybe it's because he had experience being "not cool."
He told Vanity Fair that, in the '80s, when he was just six years old, he made the unpopular choice to become an actor and to take on ballet lessons. People teased him but he didn't care — and that attitude has paid off. Since Mad Men, he's been able to take on hairier characters such as William Bradford in National Geographic Channel's Saints & Strangers.
Interestingly enough, his real-life wife, Alexis Bledel (of Gilmore Girls fame) was a guest star on Mad Men long before the pair welcomed a baby boy. 
Alison Brie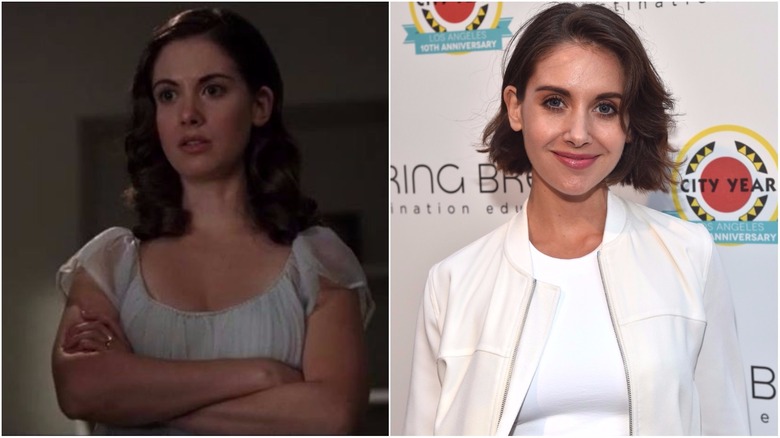 Getty Images
Even though she grew up in Los Angeles, Alison Brie maintains that she lived like a small-town theater girl and got her start by performing in regional theater, a web series, and short films. After earning her Bachelor of Fine Arts from CalArts, she went on to be cast in both Community and Mad Men, which has given her quite the fan base. As Trudy Campbell, she saw her character go through some major transformations as she came to grips with her tumultuous marriage to Pete. After discovering his affair, she pulled away from him, but in the end, they were reunited. 
Fans struggled with this decision but Brie supported it, telling Vulture, "At the end of the day, Trudy has always loved Pete. That's kind of been the through line for her character. Trudy's goals were always to have an amazing family and to be a wife and to have a successful husband. I think she considered herself successful through his successes and liked being a part of those."
Brie married her long-time love, Dave Franco, in 2017 and has taken on a surprising new lead role as a female wrestler in Netflix's GLOW. "Right off the bat, I was surprised at my own strength and athleticism. I think all of us were surprised by our own power," she told People. "GLOW is a show about women and women's bodies and them having control over their own bodies. You have to find your inner power and let it glow!"
Christina Hendricks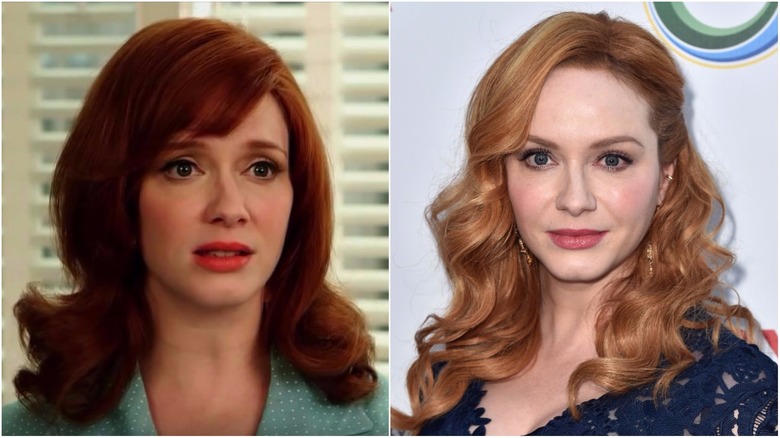 Getty Images
Aside from Don Draper, one other Mad Men character gained instant traction among fans and maintained this level of interest till the very end. Christina Hendricks expertly brought Joan Holloway to life and confronted the issue of sexism in the workplace in an important and memorable way, even though she had to audition for the part multiple times. Clearly ambitious, Holloway went from managing secretaries to being a powerhouse within the advertising company, although she faced many, many challenges along the way.
Ironically, Hendricks herself faced similar hurdles in her real life, as some criticized her for being fuller-figured. Statuesque at 5-foot-8 and wearing a size 14, many saw her as a champion for the average American woman but designers often refused to loan her dresses for major events. When asked how she felt about being a role model, Hendricks told Health magazine, "It's such a compliment, because of all those times I had agents who were like, 'You have to lose some weight,' and all of a sudden, people are celebrating it. It's like: 'Oh, thank you! Thank you for letting me be me.'"
John Slattery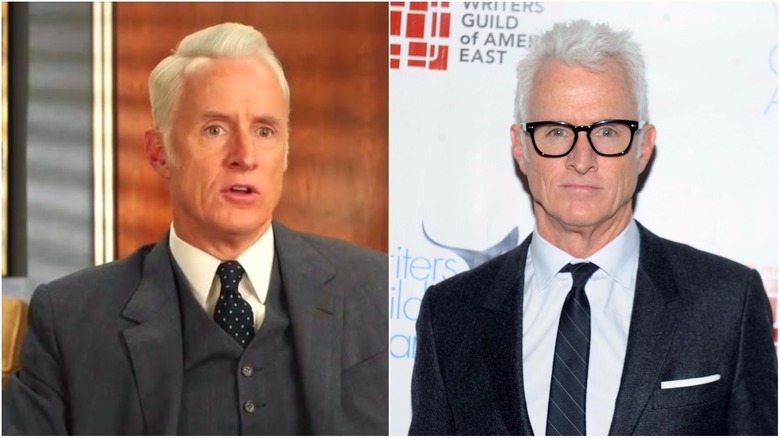 Getty Images
Born and raised in Boston, Slattery earned a Bachelor of Fine Arts degree from Catholic University of America in Washington, D.C. and did everything from working as a limousine driver to waiting tables to pursue his dream. Finally, he landed his first acting gig in the play, The Lisbon Traviata, opposite Nathan Lane. The rest is history.
Originally invited to audition for the role of Don Draper, Slattery was ultimately cast in the role of Roger Sterling, an admittedly similar, but older, character. Regardless, his performance drew the attention of infatuated viewers who labelled him a "silver fox," a reference he's not particularly fond of. "I hate Silver Fox. I absolutely hate it. It just sounds so...so slimy and embarrassing."
Jessica Paré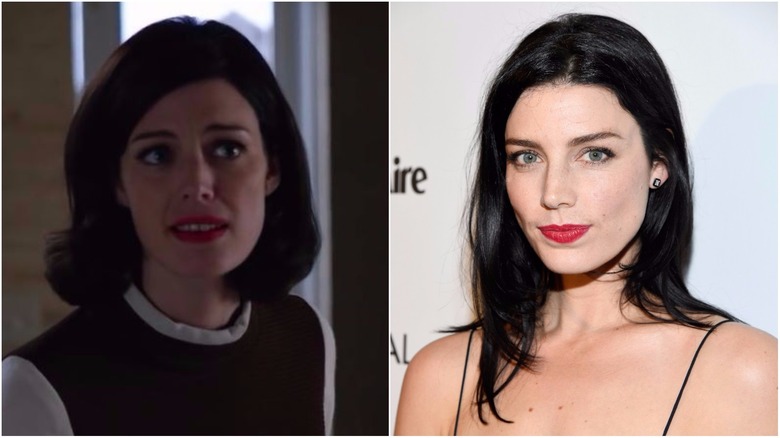 Getty Images
After the marriage between Don and Betty was utterly and totally destroyed, we got to meet the new Mrs. Draper. Young, and more than a little naïve, Megan Calvet learned pretty quickly that being the advertising exec's wife was tougher than it seemed. It wasn't long before she moved all the way across the country to pursue her own dreams. Of course, it wasn't without a little drama including some hook-ups between Megan's mom (Julia Ormond) and Roger Sterling (John Slattery).
A cool factoid that some may not know is that Paré's character was French-Canadian, from Montreal, which happens to also be her own hometown! While the show seemed to mix Parisian and Canadian French accents and traditions, Paré's portrayal was 100 percent authentic! Since the show ended, she's appeared in films, Brooklyn and Lovesick, as well as the television show, SEAL Team.
Icons live forever
As Don Draper once described it, "There is the rare occasion when the public can be engaged on a level beyond flash...a deeper bond. Nostalgia. It's delicate, but potent." In no small part thanks to its stellar cast, Mad Men has become a television icon, its characters popping straight off the screen, and into the zeitgeist.
Fans can now easily peg the Joans of their own offices. Or the Betty's of their neighborhoods. Even a Mr. Draper, drinking alone at the far end of the bar. Thanks to the dedication of an esteemed cast and crew, these roles landed their actors accolades, as well as skyrocketing careers. But even as the show fades into the distance — streaming on Netflix, or simply living on our minds — for the cast, and for so many fans, one thing's for sure: "A lot of times in life, you get to do something, and you don't realize, until it's over, how much you enjoyed it."