The Bachelor Listen To Your Heart: The Truth About Bri And Chris' Relationship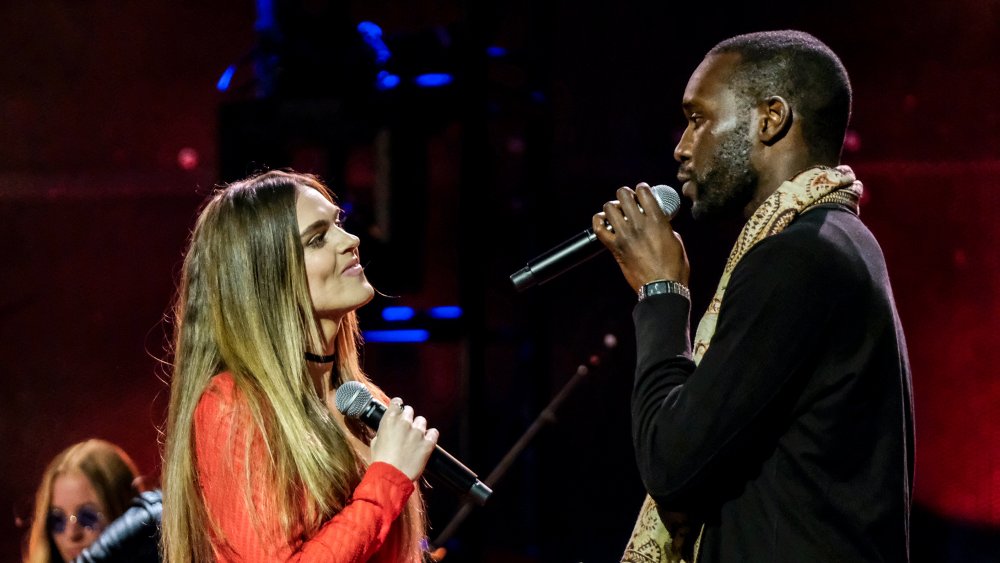 ABC/John Fleenor
Bri Stauss and Chris Watson are the power couple from The Bachelor's the new spinoff series Listen to You Heart. The pair has been strong from their first date until the end and even ended up at a chapel in Las Vegas for an unexpected reason. From singing "Can't Help Falling in Love" by Elvis Presley to their epic performance of Taylor Swift's "Lover," this couple has captured Bachelor fan hearts.
Right out of the gate they had an intense connection. During their first date at the Guitar Center, they both professed strong feelings. "I'm so willing to find out what love is with you — whatever that entails, because I think that I might be falling in love with you," Bri told Chris (via Elite Daily). Chris replied, "I think I'm falling for you, too." The couple's relationship only got stronger as the weeks progressed and they eventually exchanged I love you's.
Bri told Chris she loved him on stage after a performance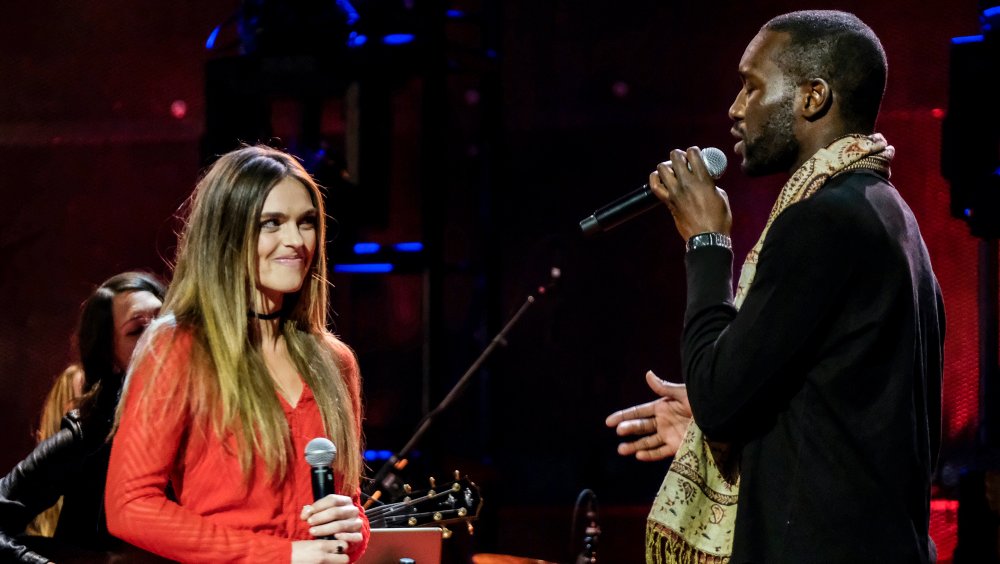 ABC/John Fleenor
Bri and Chris performed "Lover" by Taylor Swift and the intimate performance was a perfect lead up for Bri to tell Chris she loved him. Former Bachelorette Rachel Lindsay and her husband Bryan Abasolo were taken aback by the breathtaking performance. "We were having this conversation of, 'How do you sing and show you're in love at the same time?' That's how you do it!" Rachel said (via Entertainment Tonight). "That is exactly how you do it!"
Bri then told the audience and Chris, "I just hugged him and I said, 'I love you,' but you didn't hear it, and I haven't told you that yet." Chris said, "I love you too." Backstage he told producers, "I've never said those words and actually meant it and really felt it. It's a lot to be vulnerable. I went through a lot of depression and sadness with losing my dad and cutting myself off emotionally... I still wish my dad could be here to meet her. I would tell my dad that I met the sweetest woman in the world and I think she's perfect for me."
Bri and Chris could be engaged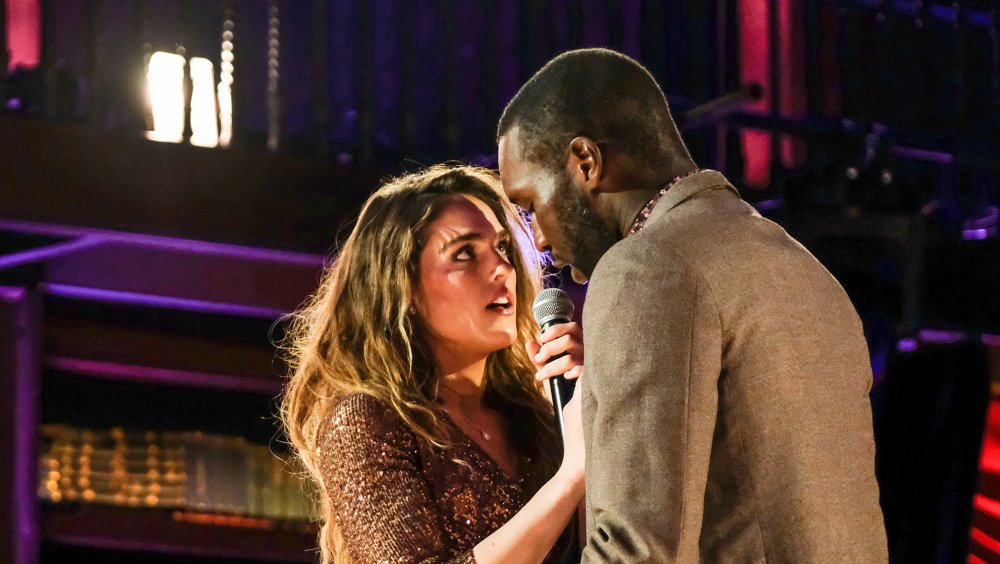 ABC/John Fleenor
Bri and Chris' chemistry on and off stage has been intense. Between saying I love you and their date at a chapel, there is a strong chance this couple could be engaged. Bachelor host Chris Harrison told Entertainment Tonight that he thinks Bri and Chris' relationship is comparable to Jade Roper and Tanner Tolbert who fell in love on Bachelor In Paradise, got engaged, married, and are now parents of two. "They're the Jade and Tanner... Like Jade and Tanner did in Paradise, they're just doing their own thing, and they are madly in love. Amazing," he said. "That's the cool thing about this show is it works, these people are really in love."
Harrison also teased there could be a proposal at the Listen To Your Heart finale. "There's always the hope and the promise of love, and if love is strong enough, it would be a proposal. Some, maybe multiple couples, would ride off into the sunset. I mean, it's happened in Paradise," he told Entertainment Tonight.
Bri and Chris have also been sharing a lot of loved up photos of each other on Instagram and reposting praise from fans on their stories. All the signs hint to a possible engagement — or at the very least that they are still together.