Prince Harry And Prince William's Relationship Has Reportedly Turned A Corner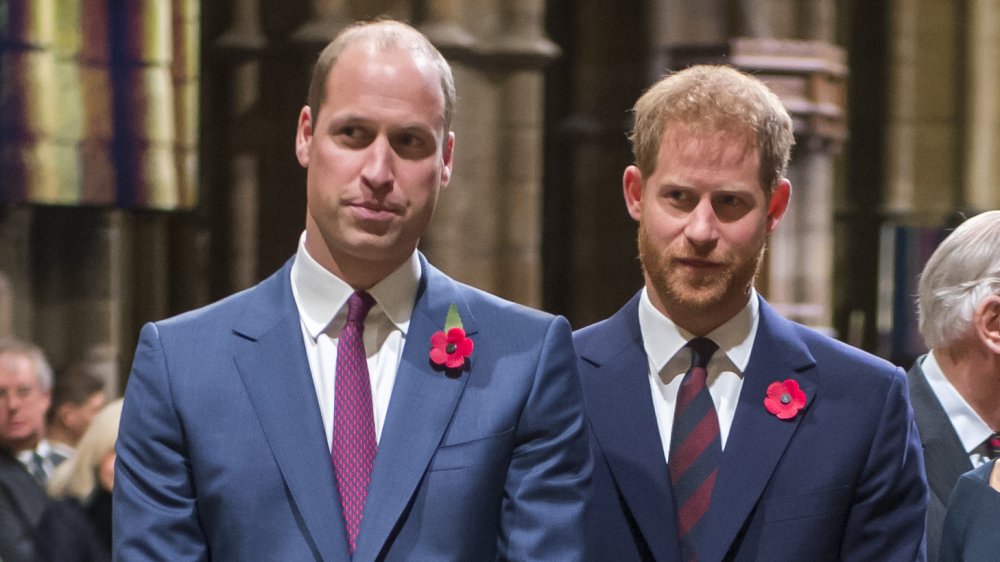 Wpa Pool/Getty Images
After months of a rumored rift between them, Prince Harry and Prince William's relationship seems to have turned a corner. Rumblings of unrest between the brothers have been stirring for a while, with several sources telling People that things have been especially tense between the pair since Prince Harry announced his intention to propose to Meghan Markle after only one year of dating. Prince William allegedly cautioned his brother not to move too fast, leaving Prince Harry upset.
A royal source said that any changes in the relationship between the brothers have been because of their change in lifestyles, though. "As is often the case in any family, when one of your siblings gets married, there's always a period of readjustment," they said. "People have new priorities and different focuses."
Things have also reportedly been cool between Kate Middleton and Meghan Markle, with some speculating that the tension between the two couples may have escalated following Prince Harry and Meghan Markle's decision to step back from the royal family and their subsequent move to Los Angeles.
Prince Harry and Prince William have been in touch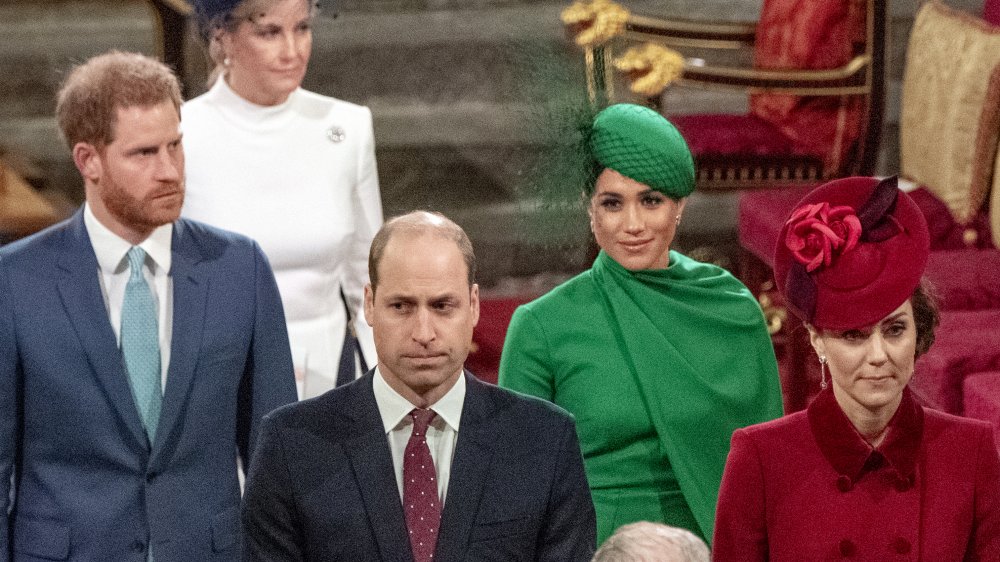 Wpa Pool/Getty Images
The alleged rift may be on its way to being mended, though, with sources saying that Prince Harry and Prince William have become closer lately, especially after their father, Prince Charles, tested positive for COVID-19 during the coronavirus pandemic.
"There have been clearly some quite major rifts in that relationship, but things have got better and I know that William and Harry are in touch on the phone," royal expert Katie Nicholl told ET. "They have done video calls together, they have done a lot of family birthdays and I think with Prince Charles not being well, that really forced the brothers to pick up the phone and get back in touch."
She added, "I think there is a sense of relief on both sides that this high drama is now a thing of the past. The Sussexes are free to get on with their new lives [and] the Cambridges can get back to their old lives without all the upset and drama that was clearly a big deal behind the scenes. I think Kate and William miss Harry and Meghan to a degree, but certainly they miss Harry [being] around and part of their lives."