We Finally Know Where Harry And Meghan Have Settled In LA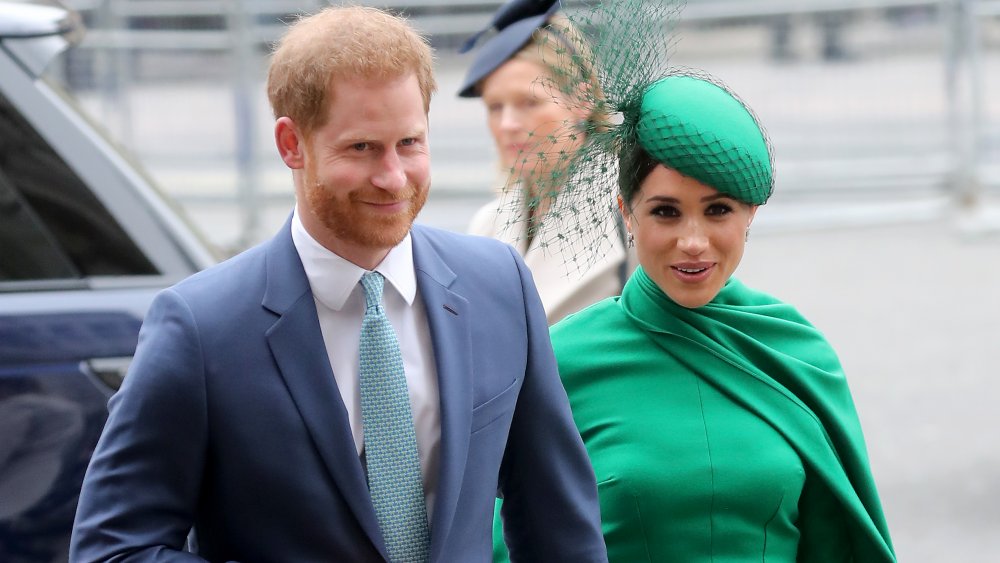 Chris Jackson/Getty Images
Practically the whole world is in lockdown right now, but certain celebrity types are quarantining in more luxury than the rest of us could ever fathom. Case in point: Recent transplants to the States, Prince Harry and Meghan Markle, who moved across the pond with their young son Archie following their already infamous Megxit from the royal family.
They've stayed mostly out of the public eye since making the move, opting to head outside, at least, pre-lockdown anyway, only for family gatherings or to do volunteer work in the community during the pandemic. Earlier this week, fans got a look at Meghan's chic quarantine style in a Zoom call with a client. And now, we know what kind of stylish digs she and the rest of her family are hunkering down in.
Harry and Meghan are quarantining in seriously stylish digs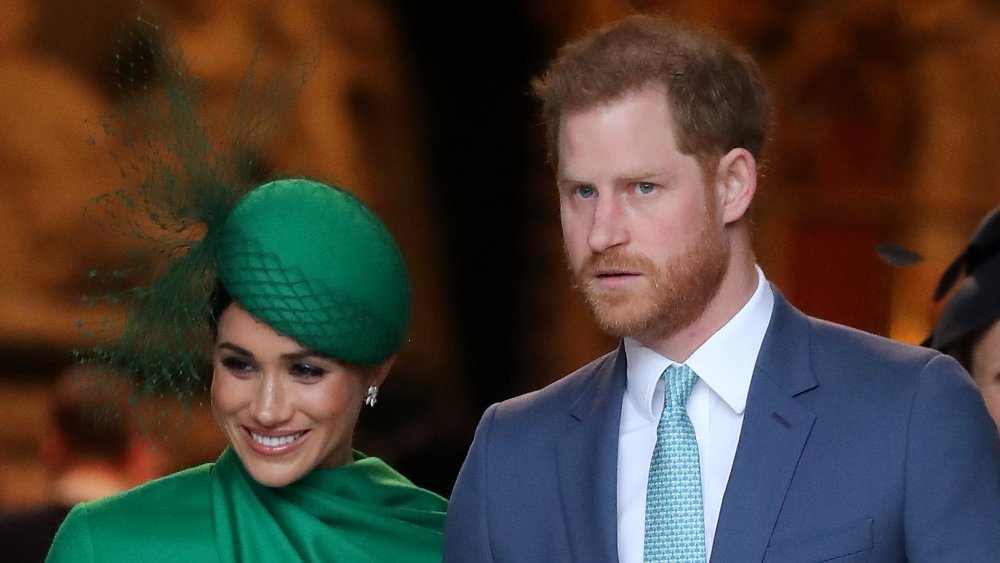 Chris Jackson/Getty Images
According to Page Six, the happy family is living it up in a massive, $18 million mansion located in an exclusive gated estate, in the already exclusive Beverly Hills zip code, owned by none other than Tyler Perry. The stunning, Tuscan-style villa boasts a sprawling eight bedrooms and 12 bathrooms. Perry is currently based in Atlanta, and it's thought he was introduced to the ex-royal couple by mutual friend Oprah Winfrey, whom Prince Harry met while they were working on a documentary series together.
Winfrey, who's also close with Meghan's mother, has been guiding the couple as they transition into life in LA. Meghan and Harry were previously living in Canda, but fled after the borders were closed due to coronavirus concerns. Their new home sits on 22 acres at the top a hill, looking down over Los Angeles proper. It's not yet known whether Meghan and her husband are paying rent, but sources suggest they're staying as guests of Perry while he's out of town.
Harry and Meghan want to make LA their home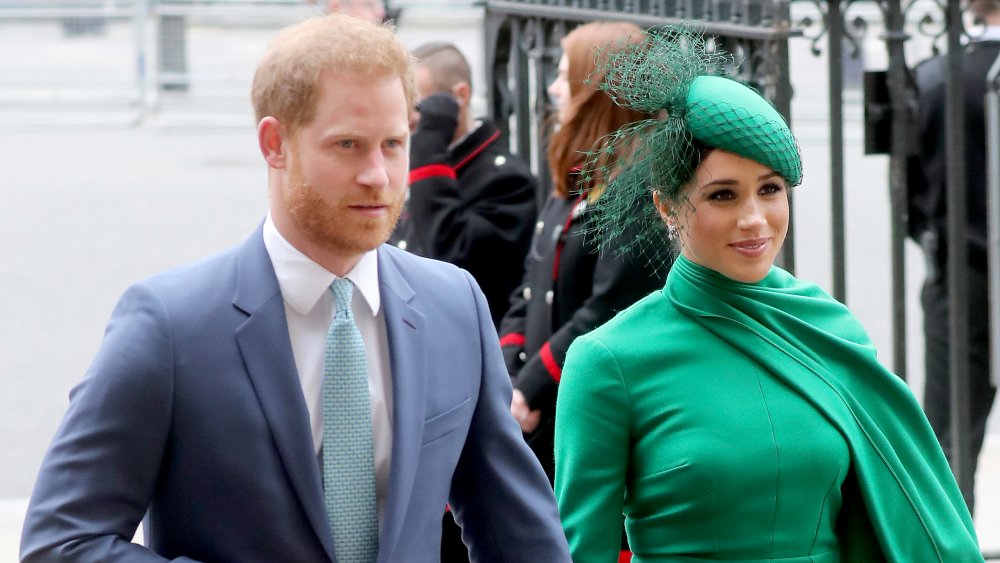 Chris Jackson/Getty Images
Million Dollar Listing star Josh Altman previously told Page Six the couple, who are currently house hunting for a more permanent residence, could easily "low ball" their way into an incredible house. "You'll get a great deal over the next six months. If you're looking to spend $10 to $20 million, there are five or six gated communities that are perfect," he said, citing Beverly Ridge, where Perry's home is actually located, as a suggestion for where the ex-royals might eventually settle down.
Although Meghan and Harry are doing their best to put down roots in the States, sources claim he's finding the change tough. According to a report in Us Weekly, "He's overwhelmed with feelings of guilt for not being closer to home," particularly since his father has fallen ill. Prince Charles assured his son that everything will be okay. And, with the ongoing pandemic in full swing, there's not much Harry can do except wait it out and hope for the best.