The Real Reason Cameran Eubanks Left Southern Charm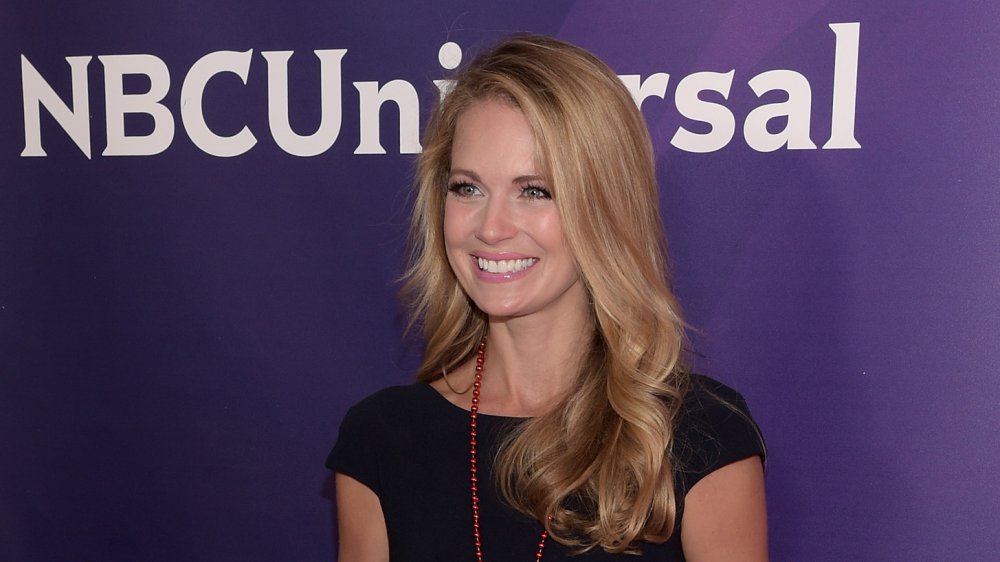 Jason Kempin/Getty Images
Cameran Eubanks is practically synonymous with Southern Charm. She's been with the show since its premiere, so fans were shocked (to say the least) to hear she does not have plans to be a part of the seventh season. To further the confusion, Cameran had previously suggested that a certain Mr. Eubanks (husband Jason Wimberly) — who made a cameo appearance on the show in season 6 — would be more involved during season 7. In interviews she mentioned that the next episodes would illustrate growth and step-backs in everyone's lives, but apparently not hers (via Us Weekly).
We were all left wondering why the Southern belle had a change of heart, and we all know suspicious minds will suspect the worst. Rumors about some sort of cheating scandal started brewing quickly after she made the announcement. Cameran decided to come forward and set the record straight. She took to Instagram with a note explaining why she she made the decision she did. "I was going to make a kind statement about why I decided to leave the show tomorrow. However, it has come to my attention that insidious rumors are now spreading and fake articles are being written ... some of which pertain to my marriage."
Cameran Eubanks is frustrated by rumors about her marriage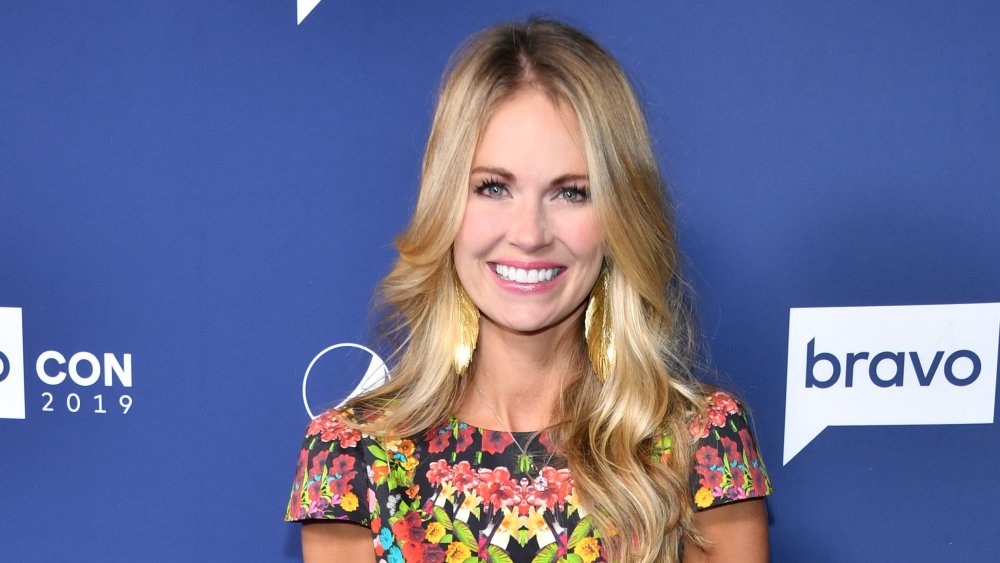 Dimitrios Kambouris/Getty Images
The clearly frustrated celeb further explained that she's not surprised people speculated about her marriage, because reality T.V. is based on invading privacy, right? But she wanted to keep her marriage mostly off-screen in order to avoid this very thing. She didn't feel like her husband deserved to be "dragged into" the gossip, and said it disgusts her. "You must protect what is sacred to you. Some things aren't worth a big paycheck," she said.
Cameran seemed to have a bad taste in her mouth about more than just the rumors. It seemed her tone when opening up about her departure was of disappointment with the industry at large. "Please disregard any fabricated rumor. It's a ploy to ratings and that's it." Using schemes to get ratings seems distasteful — Cameran certainly thinks so — but rumors and drama are what reality T.V fans live off of. The annoyed star added, "Now I absolutely know I was smart to leave the party early. My gut has never failed me." 
Okay, if her seemingly sudden departure wasn't caused by marital issues, then what was the straw that finally broke the camel's back? She said that she had made the decision to leave the show months before the announcement and that it had "absolutely nothing to do with ridiculous and fake rumors about my marriage," and ended the post gracefully by sharing gratitude towards supportive fans.