Costco Has Changed Their Safety Policy Yet Again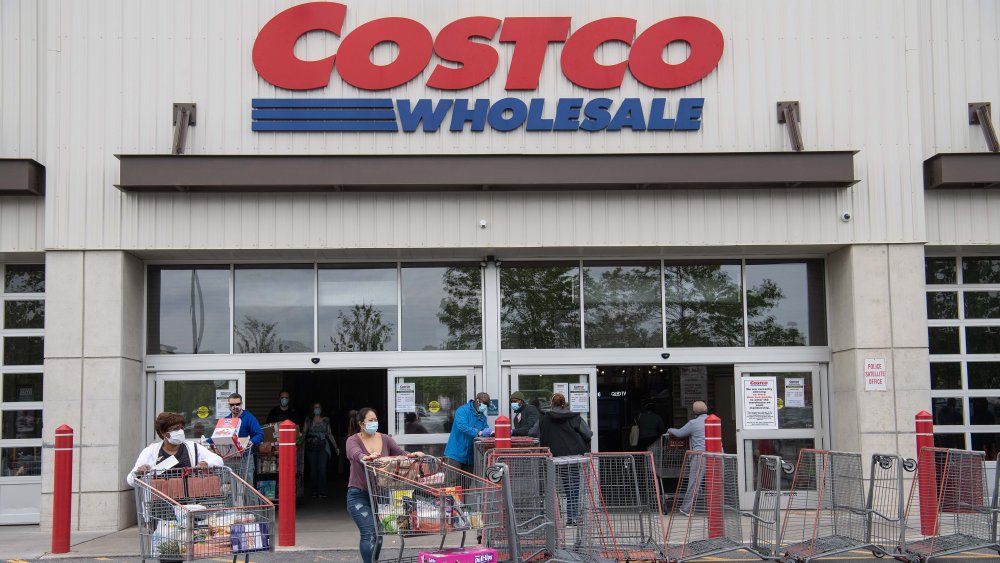 Nicholas Kamm/Getty Images
Given the ever-changing pandemic environment, it seems Costco is doing their very best to keep up. First, the store issued a controversial policy requiring guests to wear face masks — the move prompted some members to call for a boycott of Costco. Then, in a follow-up notice, the bulk buying superstore reminded customers to practice social distancing; perhaps wearing face masks gave them a false sense of security while shopping. 
Costco already has purchase limitations in place for high-demand items like beef and poultry. They also took a stance against hoarding by telling members that they would no longer accept returns on items prone to panic-buying, like toilet paper, paper towels, and sanitizing wipes. In addition to those policies, the store continues offering special shopping hours for older guests and priority access to first responders. But one of the more recently instated rules has now been lifted.
What the new Costco policy means for you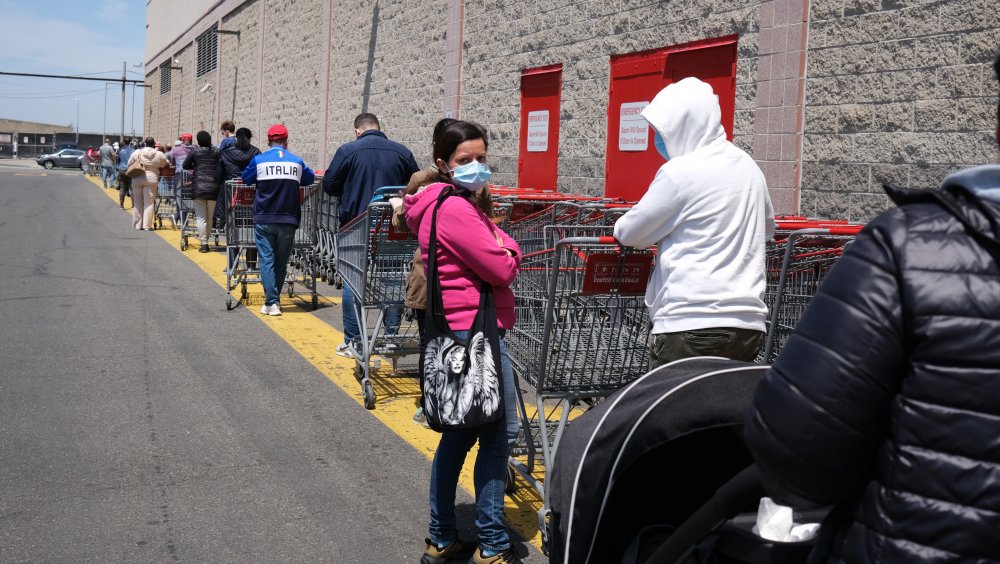 Spencer Platt/Getty Images
For the first time since early April, Costco has lifted the two person limit per family for members entering its stores (via Today). That means your whole crew can head to the store to do the shopping, if you dare. But yes, you will still need that mask.
If you live in Kentucky or Puerto Rico, however, entry is still limited to one person per membership card (via Costco). Beyond that restriction, how many people in your family you want to tote on your next Costco run is up to you. However, health and safety experts warn against spending too much time in stores given how this may increase your chances of exposure to the virus (via Parents). Logic tells us the more people who go out shopping (especially kids!), the longer the excursion will last.
Whether or not you really want to take your kids to Costco is up to you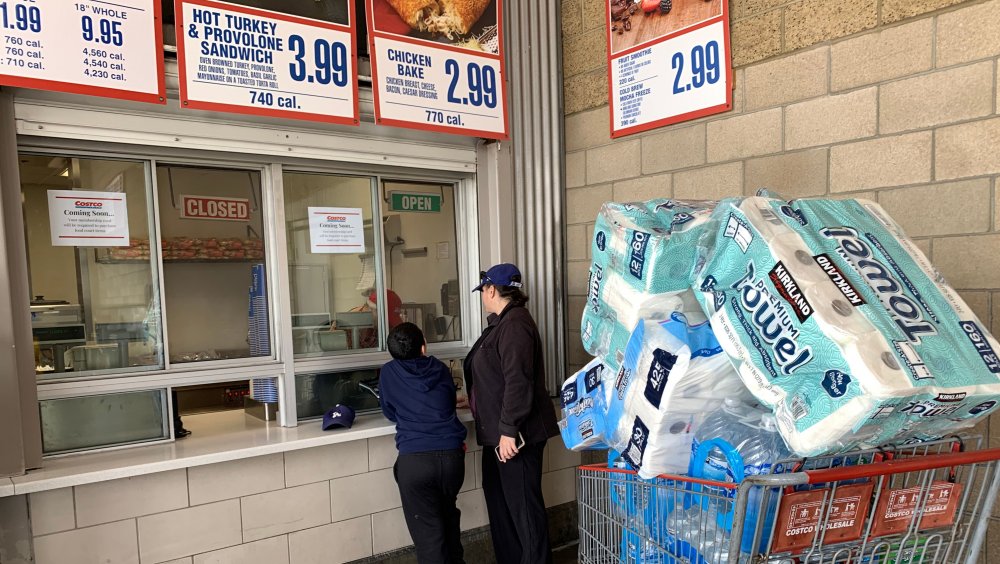 Robyn Beck/Getty Images
Of course, social distancing becomes more challenging with more customers shopping at a time, and it's unclear as to how Costco plans to implement safe distances between customers when there are more of them in the store. And it must be said: More little hands equals more touching of more surfaces. So, it's advisable to keep kiddos at home if possible whether you're shopping at Costco, or anywhere. The good news is, if you must shop and don't have childcare, a Costco run just got a lot easier.
There's another reason you may want to gather up the kiddos and head to Costco again, provided you're all suited up properly. The food courts are open for carryout orders, albeit still with a limited menu (via Today). It's worth noting the beloved Costco food court options will not be available during early shopping hours for senior citizens and customers with disabilities.