The Real Reason JCPenney Filed For Bankruptcy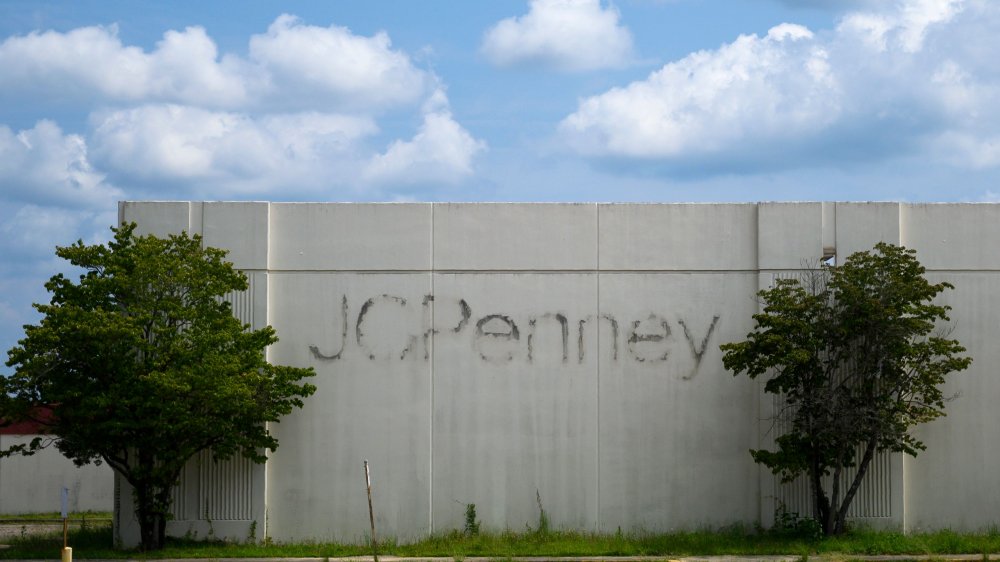 Andrew Caballero-reynolds/Getty Images
When the first wave of COVID-19 first reached U.S. shores in early March, retailers worried about supply chain disruptions as the virus shut down factories in China, and kept workers at home (via Retail Dive). But those concerns paled in comparison to when lockdowns and stay-at-home orders were put in place across the country; because industry analysts suspected that some of the weaker retail brands wouldn't be able to survive.
JCPenney was one of the store brands that went into the coronavirus lockdown in a weak position. Forbes says the 118-year-old company, which was once considered the go-to store for everything including cosmetics, fashion, and furnishings, hadn't turned a profit in almost 10 years, and on top of that has more debt than any other store in the nation.
JCPenney couldn't adapt to changing times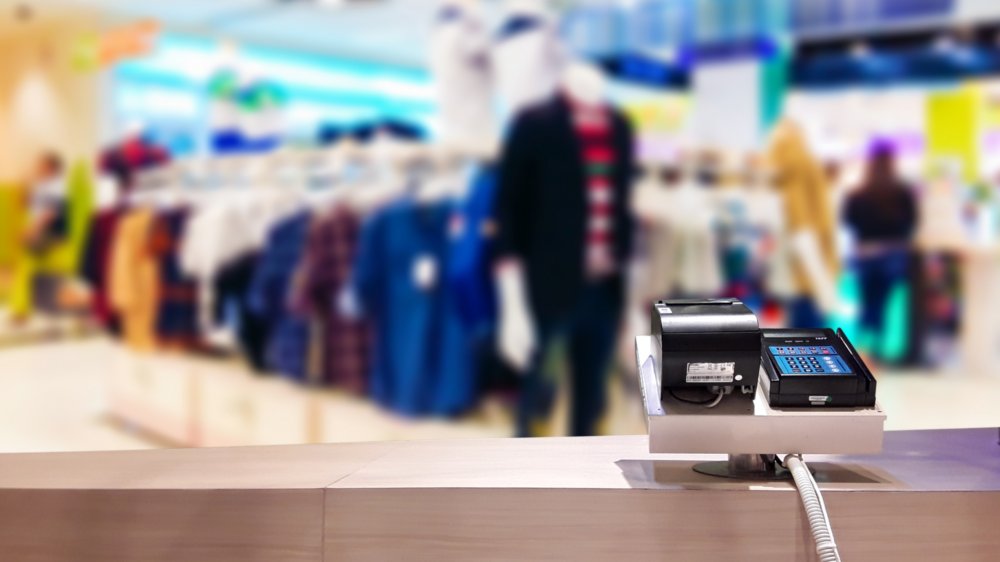 Shutterstock
It's a sad end for a company that survived the Great Depression and two world wars (via BBC). JCPenney was once considered to be a destination for budget conscious customers. In 1999, The New York Times recalled a period when Penneys stood out because it was more affordable than Bloomingdales and Macy's, but more upmarket than discount stores. But JCPenney's inability to change with the times meant that it soon began competing against chains like Target and Old Navy, both of which manage to attract younger, bargain-hungry customers — probably not too different from the customer base who were loyal to JCPenney in the past.
"They're not luxury, they're not as cheap as Walmart and T.J. Maxx, they don't have the niche stuff at specialty retailers. It's stuck in the middle with no differentiation," Wharton School marketing professor Barbara E. Kahn recently told the The New York Times. JCPenney and other department stores like it are also fighting a losing battle against online shopping, which has boomed since the country went into lockdown (via CNN).
JCPenney is not going out of business yet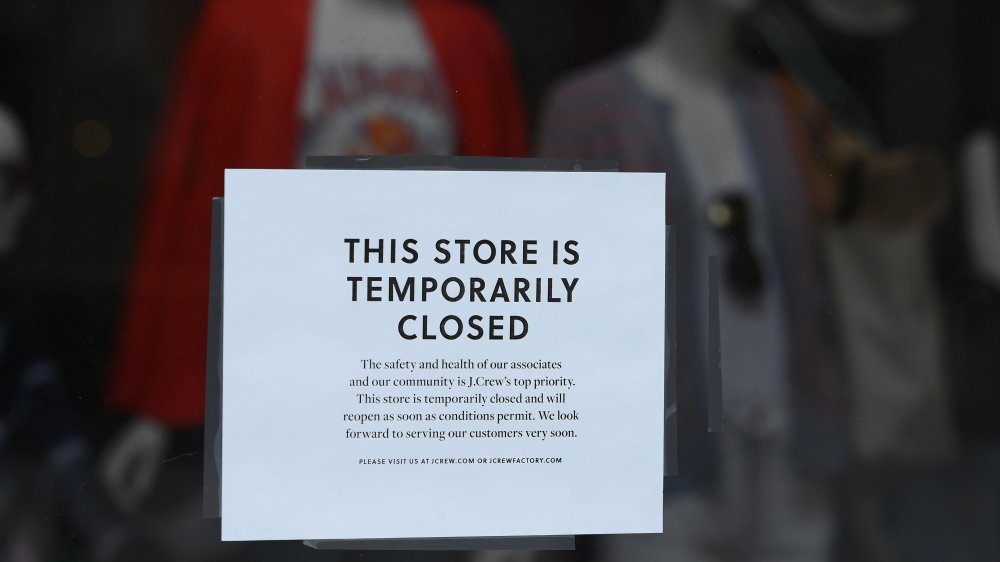 Angela Weiss/Getty Images
Just because JCPenney is in Chapter 11 doesn't mean it's going to go out of business. The company is trying to secure $900 million in bankruptcy financing, half of which they could get by the middle of June, if all goes well. But they cannot get the other half as scheduled in July, unless they make the changes that its bankruptcy lenders want it to make. If they don't make the lenders happy, the second half of the funds will be used to fund a potential sale (via CNBC). 
JCPenney, which currently has 846 stores, is just the latest in a wave of retailers who have applied for bankruptcy protection as a result of the coronavirus pandemic. J.Crew filed for bankruptcy on May 4, followed by Neiman Marcus on May 7, and Stage Stores on May 10 (via CNN).