Taylor Swift Just Made A Big Change To Her Hair In Quarantine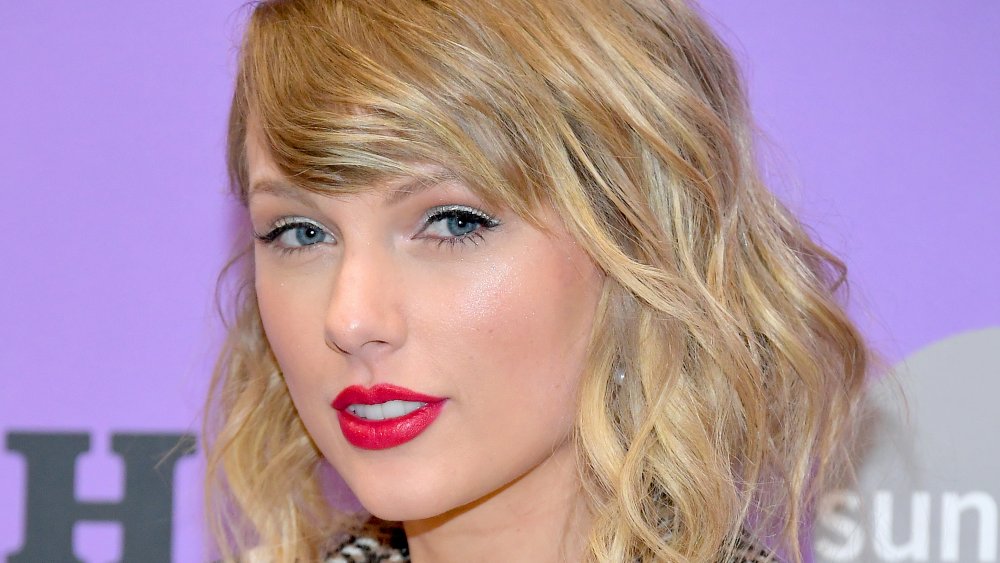 Neilson Barnard/Getty Images
If you've wondered what Taylor Swift is doing in quarantine, you've likely imagined her penning another handful of hits, keeping her vocal chops in shape, and playing with her cats, but those aren't the only things that are keeping Swift busy while social distancing. She's also joined the wave of celebrities who are making radical changes to their hair. 
While Swift didn't take things as far as Hilary Duff, who dyed all of her hair blue, or Jamie-Lynn Sigler, who cut off several inches, Swift's new hair style is pretty bold. The singer took to Instagram to show off her new hair, which now has gorgeous streaks of pastel pink and blue.
Swift debuted her new look while promoting her City of Lover concert, which is now available on Hulu and Disney Plus.
Taylor Swift's new hair is on trend
Swift's hair is not only fun and colorful, but it's also quite trendy. Refinery29 noted that pastel pink is the hottest quarantine color trend, with stars like Dua Lipa, Keke Palmer, Sarah Michelle Gellar, and Jennifer Love Hewitt going pink during the pandemic.
Swift seems to be thriving in quarantine, which she's spending with her longtime boyfriend, Joe Alwyn, as eagle-eyed fans observed on Alwyn's Instagram Story (via Glamour).
She's also keeping connected with her friends through FaceTime. "I think it's really important that we all stay connected because, you know, isolation doesn't have to be an all-encompassing thing," Swift said on SiriusXM Radio. "You know, we may be all isolated physically, but we can still keep in touch with people, we can still play games with our friends and families on our phones — that is one of the great things about modern technology. So I hope you guys are doing a lot of self-care in terms of staying connected to the people that remind you of home even if the situation is strange and really confusing at this moment."