The Reason Jamie-Lynn Sigler Cut Off Her Hair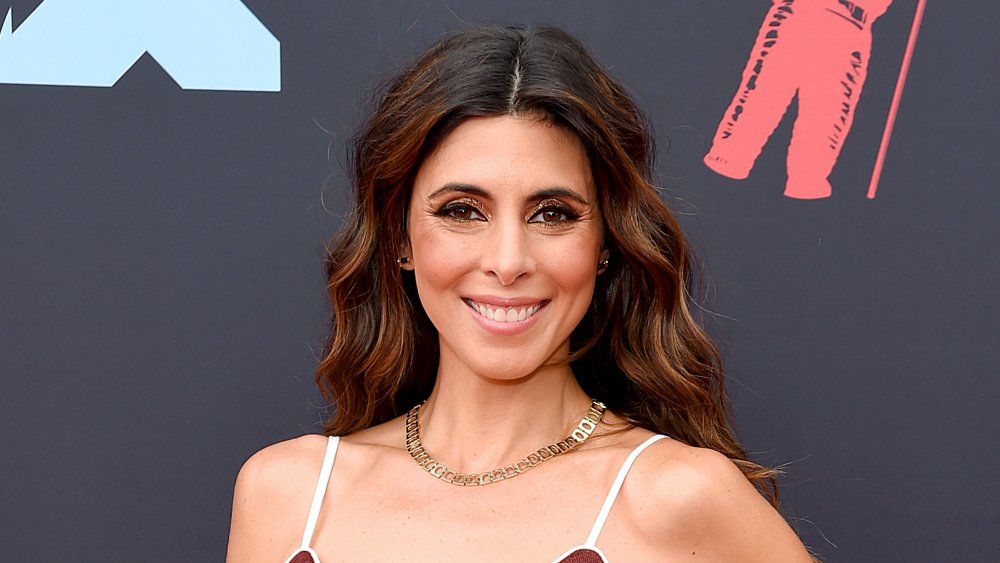 Jamie Mccarthy/Getty Images
Jamie-Lynn Sigler just joined the ever-growing list of celebs who are changing up their hairstyles during the coronavirus pandemic. Unlike Chris Noth, who shaved his head, or Hilary Duff, who dyed her hair blue, though, Sigler had a pretty important reason for changing up her look beyond looking for a change — not that there's anything wrong with sporting a new hairdo for its own sake.
Sigler donated her hair — on her birthday no less — to the BeYOUtiful Foundation which, according to Instagram, is "a community created for women of all ages defying the odds against cancer." Per the organization's hair donation instructions, they accept donations of 10 inches or more of hair for "those in need."
"That's 2 years of physical, emotional, and spiritual growth that I cut off right there on my bday," wrote Sigler in the caption of an Instagram post featuring her newly-shorn locks. She added, "Proud to be donating this hard work."
Jamie-Lynn Sigler had some assistance cutting off her hair
Unlike many other people who are cutting their own hair in quarantine — sometimes with disastrous results — Sigler decided to seek out some expert guidance. The Sopranos star didn't just go in willy-nilly with scissors, but instead cut her hair during a Zoom call with professional hair stylist Riawna Capri.
It looks like it was an eventful birthday for the actress, who also thanked well-wishers in her haircut reveal post. She wrote, "and to everyone who came by today, sent food, flowers, videos, FaceTimes... thank you so much. It's nice to feel grateful during times like these."
Sigler isn't the only member of her household to experiment with their look during quarantine. A couple weeks ago, she posted a picture on Instagram of her son, Beau, with blue hair. "I caved... we're on the hair coloring trend over here," she wrote.