Vanderpump Rules' Lala Kent Gets Honest About Her 'New Face'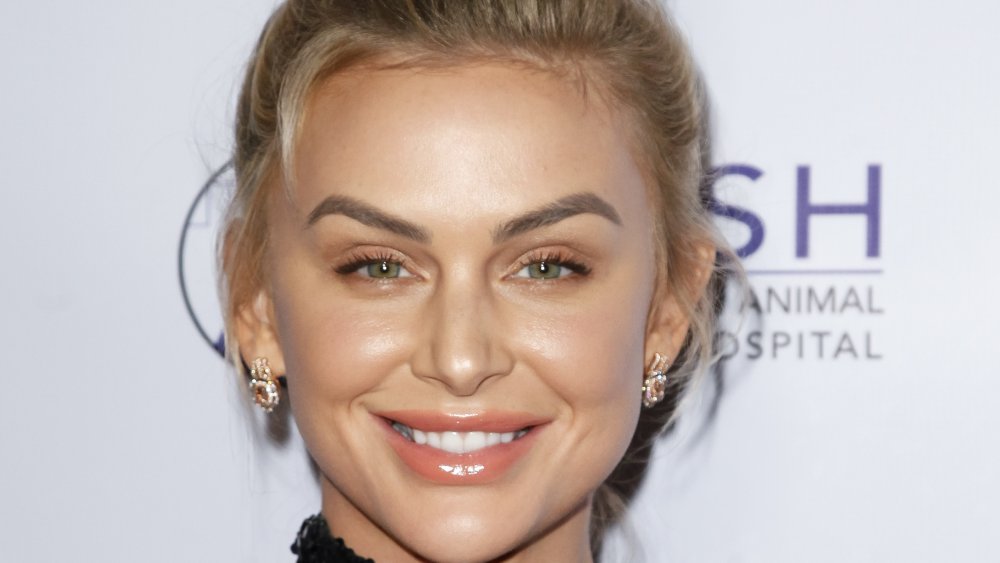 Tibrina Hobson/Getty Images
Ever since she launched herself onto the scene in season 4, Vanderpump Rules star Lala Kent has kept it real — sometimes too real for certain cast members. It's no surprise, then, that the reality star is completely up-front about the money and effort required to keep her looking so fabulous. From sharing her grueling workout routines on Instagram, to coming clean about the nips and tucks she's undertaken to keep those pesky wrinkles at bay.
A recent revisit of her original stint on the hit Bravo show highlighted to Lala just how far she's come, leading the reality star to herald herself (and her chosen plastic surgeon) for indulging in the kinds of high-end beauty treatments most women could only hope to afford on a regular basis. Quarantine might have tempered her routine somewhat, but there's no doubt Lala will bounce back in a big way once everything gets back to normal once more.
Bravo reports that, during a recent binge-watching session, the VPR star reflected on her season 4 looks, taking to Instagram Stories to share that her biggest regret was not knowing what kind of makeup she should be wearing. Likewise, looking back on herself now, Lala realized, "I have such a little baby face. I was just so like trying to figure out life in LA being on a television show, you know. I look at myself and I'm like, 'aw little baby Lala.'"
Lala Kent doesn't regret the cosmetic procedures she's had over the years
Although she might look very different these days, the Give Them Lala Beauty founder has no regrets about the minor surgical procedures she's had in the interim. "I thoroughly enjoy my new face that Dr. [Jason] Diamond provided to me. I love my jaw. I love my little chin. Loving my lips," she opined. Lala noted that's how viewers can tell it's an old season of Vanderpump Rules, because the women have thinner lips whereas these days (nearly) everybody is fully plumped. "Now, we're all like cluck cluck cluck — with our little duck lips. So funny," she quipped.
The reality star has never shied away from sharing the work she's undertaken, from Botox to lip fillers, cheek fillers, chin fillers, and even tear trough fillers (via Bravo). Last month, she complained about the lockdown preventing her from hitting up Dr. Diamond. "My jawline is fading quickly and these wrinkles are getting deep," she worried at the time. According to People, Lala and fiancé Randall Emmett were forced to postpone their April wedding due to the ongoing pandemic, but hopefully the reality starlet can hit up Dr. Diamond before their rescheduled nuptials take place.