The Truth About Micah Plath's New Relationship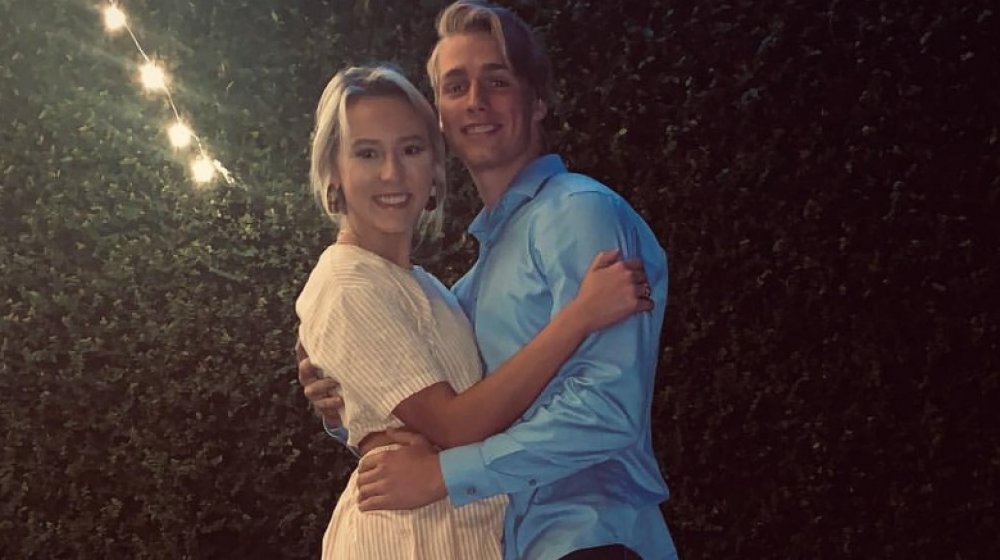 Welcome to Plathville's Micah Plath has a new woman in his life. The 18-year-old model just went Instagram official with his new sweetheart, Lexi Marie. Micah posted three sweet pictures of the couple on Instagram with the caption "Life has been amazing with this girl! Can't believe God put you in my life! Love you so much!!!."
At least one of Plath's many siblings seems to approve. His sister, Moriah, commented "love both of y'all" on the post. Lexi replied "my forever sister."
Plath's ultra-conservative parents probably don't approve of their son dating, though. While they didn't get super specific about their dating rules for their kids on Welcome to Plathville, In Touch Weekly noted that the Plaths follow a similar belief system as the notoriously conservative Duggar family, whose strict rules don't even allow their kids to hold hands with someone until they're engaged. It's likely that the Plaths have similarly restrictive rules that don't allow for the tight embraces Micah and his girlfriend posed in on Instagram.
Micah Plath isn't living at home anymore
Micah isn't living with his parents anymore, though, and seems to be finding his own way. In a March 2020 interview on the podcast HeyFrase, his brother Ethan's wife, Olivia, confirmed that Micah and Moriah both left the Plath home after their parents left the family farm in December 2019.
Olivia said that, while Moriah is in touch with the rest of the Plaths, the Plath parents "don't really talk to Micah anymore" and are also estranged from Ethan and Olivia. Micah is reportedly staying at a friend's house, while Moriah is living with Olivia and Ethan. Olivia added that Micah is working around town, and that he regularly sees Olivia, Ethan, and Moriah.
If Welcome to Plathville does get a second season, it will be interesting to see if Micah's new girlfriend gets airtime on the show.