This Is Michelle Phan's Secret To A Perfect Nighttime Skincare Routine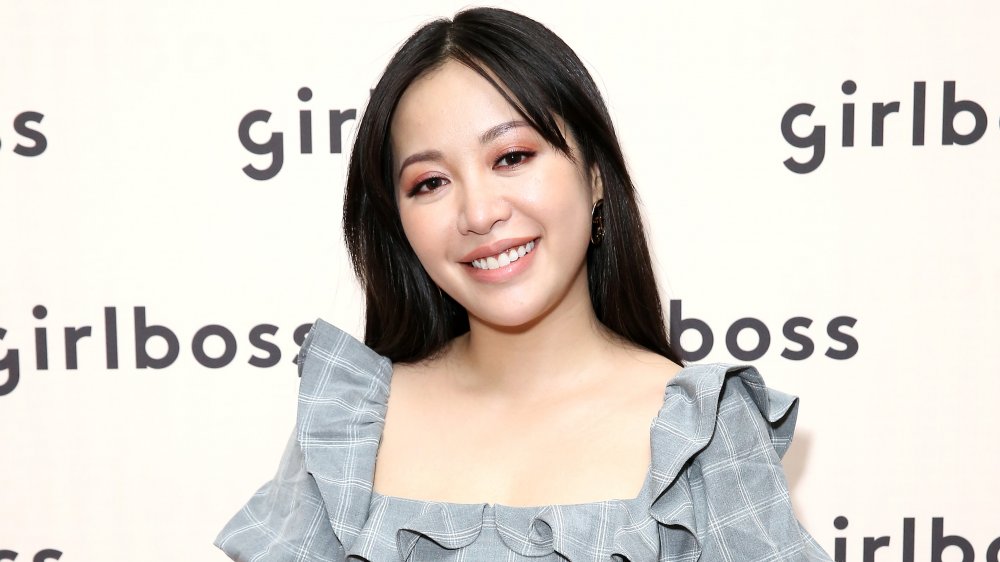 Rachel Murray/Getty Images
When it comes to beauty, anything YouTuber Michelle Phan says, we do. The beauty expert revealed to The Klog in 2018 that she had been foundation free for over two years. "I don't have time for that and I don't think it's healthy for my skin or mentally," she explained. Is her foundation shunning why she has such gorgeous skin? Phan also shared her nightly skincare routine in an episode of Harper's Bazaar's Go To Bed With Me series and we learned a lot about, well, how to get gorgeous skin!
Phan begins her nightly skincare routine by double cleansing with Then I Met You's Living Cleansing Balm for "the Neutrogena moment." This step is followed by the same brand's Tea Cleansing Gel. Next up, she gently dries her face with a clean towel before applying Neogen Real Ferment Micro Essence. An essence, we hear you say? According to Phan, it "helps prep your skin to absorb moisture better," adding that it's just as important to apply it to your neck as it is your face. "I know it's an afterthought for most people, but it's true. The first signs of aging actually does appear on your neck."
Michelle Phan applies two face masks every night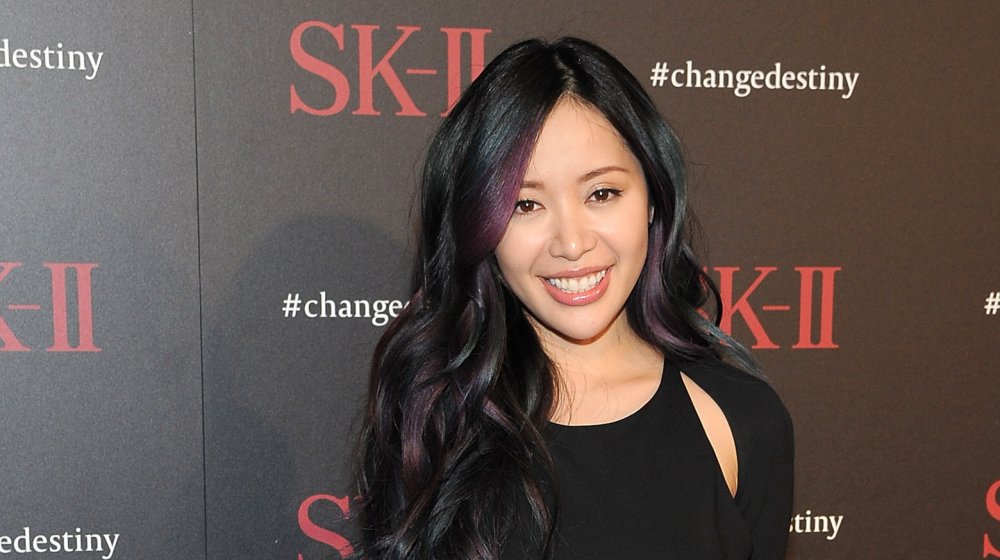 Angela Weiss/Getty Images
After applying her essence, Phan uses Biologique's Lotion P50 toner, which she likes to dilute with water. She then pops on Neogen's Super Hydra Aqua Mask for 10 minutes before applying a second mask in the form of Etude House's Moistfull Collagen Sleeping Pack. "It's a lightweight moisturizer, you don't feel anything on your face," she explained, adding, "It dries down very naturally, it doesn't have that sticky residue texture." 
Her last step? Klavuu's Nourishing Care Lip Sleeping Pack. "When I put this baby on, the next morning when I wake up, my skin looks good, my lips are good, I don't have to do anything. Just concealer, eyebrows, and I'm done," she revealed. While Phan's nightly skincare routine may seem elaborate, it's clear the popular beauty maven is serious about skincare. Using an essence and putting more of an emphasis on products that work for your skin, rather than products that cover your skin, obviously pays off.