Here's How Emma Stone Gets Her Iconic Red Hair
Steven Ferdman/Getty Images
Emma Stone is one of the most successful actors of the last decade, and while her personality shines through every interview and red carpet appearance, so too does her iconic red hair. And lucky for us, her long-time hair colorist Tracy Cunningham revealed the secret to getting the Oscar-award-winner's luscious red locks to Refinery29.
Firstly, it's important to note that one of the reasons Stone's red always looks so good is that she has the right skin tone for it. "I always tell people that one of the biggest reasons why Emma's hair looks so incredible red is because she looks like a redhead," Cunningham told Refinery29. "Despite the fact that her natural colour is blonde, the red suits her so well. It's a unique case, because almost everyone in Emma's family has red hair except her. Her mom is a beautiful natural redhead, and it's actually on both sides of her family."
Emma Stone's colorist Tracy Cunningham uses hair gloss instead of dye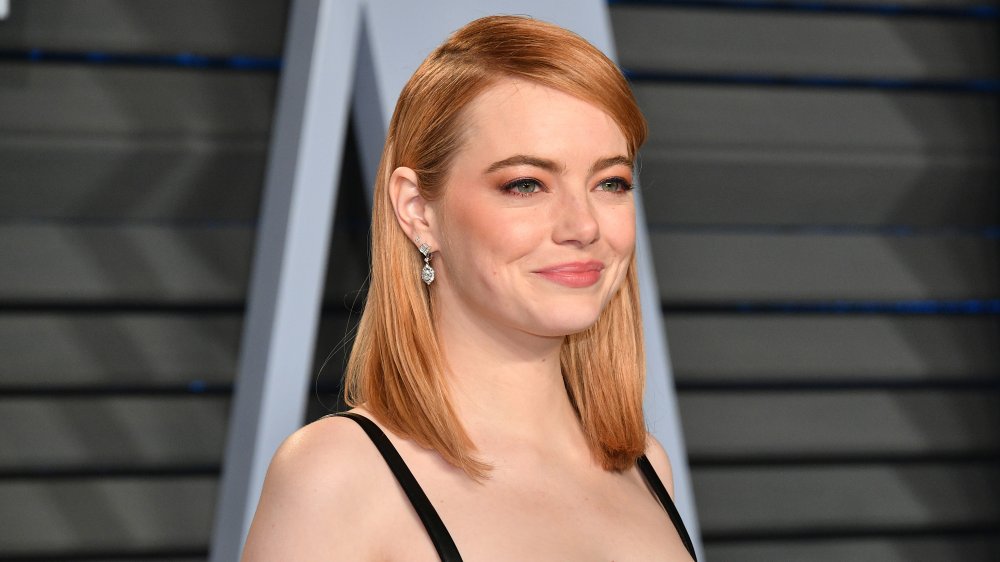 Dia Dipasupil/Getty Images
But what's the secret to her color? Redken Shade EQ gloss. Yes, because of Stone's light natural hair color, Cunningham reaches for gloss instead of hair dye. "That color gloss is amazing because it feels like a conditioner, but it actually stains the hair," Cunningham revealed to Refinery29. "It's not a real color dye, but because it's acid-based, it lays so nicely on the hair, giving it that shine," she continued.
As colorist Lucille Javier of New York's Sally Hershberger Salon explained to ELLE, using gloss instead of hair dye is quite common. "If you don't have much grey, there are ways to blend in your color," Javier explained. "Blondes can definitely get away with glossing your hair different tones, even if it's just your ends. Also, if you hair is light enough, you can just deposit tone on the hair." We know what we're asking for next time we're in the salon!