OutDaughtered Fans Just Got Exciting News
It's been a long wait for OutDaughtered fans wanting to know if TLC's most beloved family would be returning to the network for a seventh season. We last saw the Busbys in November 2019, with Adam and Danielle facing big life decisions. Danielle was pondering a somewhat risky business move (at least Adam thought so), and the parents of quints Riley, Ava, Hazel, Olivia, and Parker were struggling to decide how to move forward with the girls' school placements. 
Well, the wait is finally over, because TLC has announced that OutDaughtered is coming back for season 7, and we won't have to wait long for it, either. On its YouTube channel, the network captioned a preview of the upcoming season, "As the rise of the novel coronavirus takes hold, the Busby family is forced to make difficult decisions for Blayke and the quints all while self-filming their new normal. Don't miss the season premiere of OutDaughtered Tuesday, June 2 at 9pm ET!"
Here's what to expect on season 7 of OutDaughtered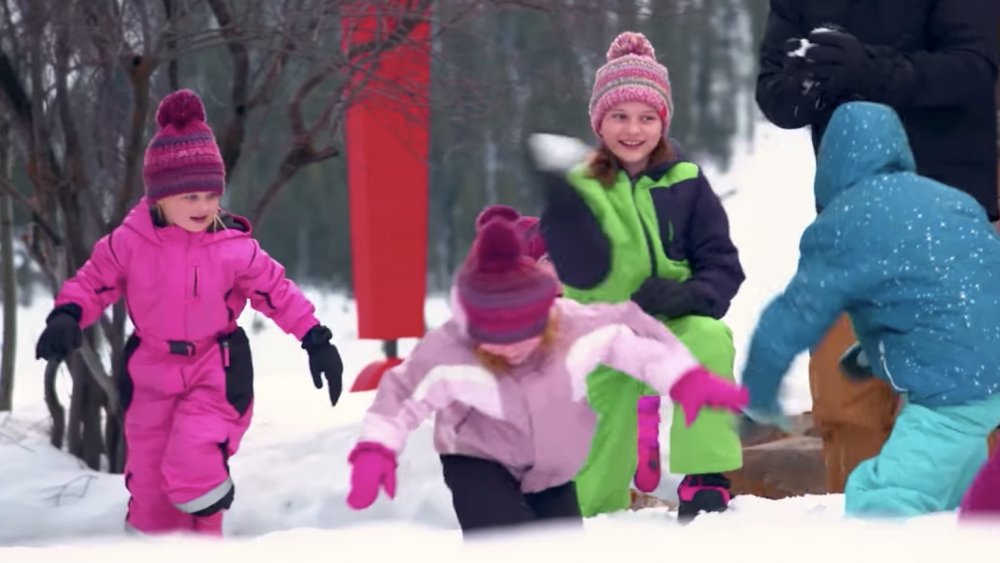 The quints are almost 5 years old, and things look even more chaotic than usual in the Busby household. Danielle Busby says the kids are "so expressive now, funnier, louder..." Viewers are in for some classic Busby shenanigans, as they take their first trip to the snow for a vacation in Jackson Hole, Wyoming. Danielle says, perhaps somewhat ominously, "For the first time since the quints were born, I feel like I can finally take a breath."
Fast forward to previews of Hazel's eye issues worsening, and the family returning from vacation just as the pandemic hits and shelter in place orders are issued. "As a mom of six, I'm not made to be an at-home school teacher," Danielle laments. 
If anyone can have fun during quarantine, it's bound to be the Busbys, but there's sure to be plenty of drama and emotion, too. Tune in June 2 to get your fill of Adam, Danielle, Blayke, and the quints for much-needed distraction.