We Finally Know Jackie O's Exact Skincare Routine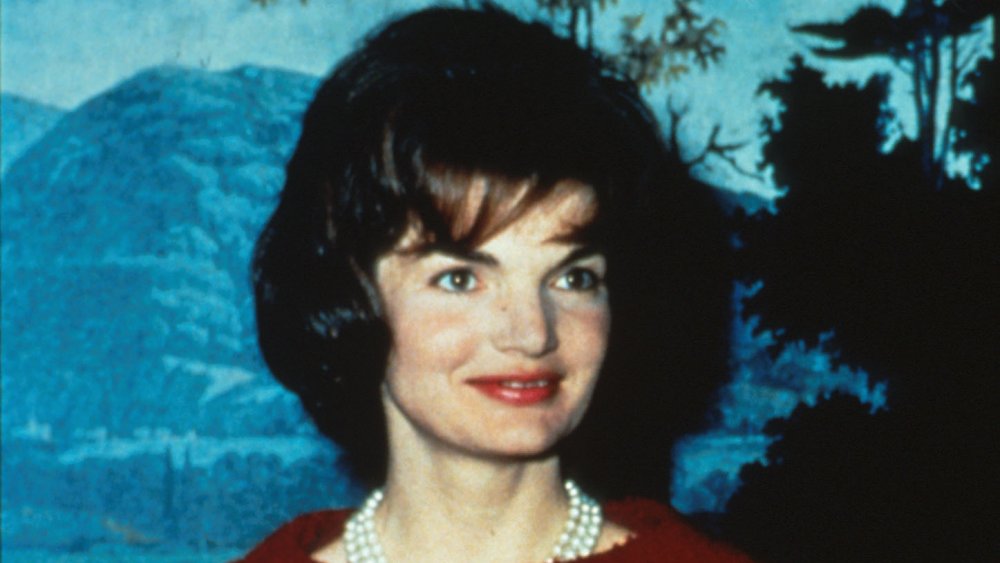 Getty Images/Getty Images
We may receive a commission on purchases made from links.
Jacqueline Bouvier Kennedy, Jackie Onassis, or just Jackie O — we know her by many names, but we all know her. She was the queen of Camelot, a veritable goddess of mid-century style, and most likely the most glamorous FLOTUS the U.S. has ever had. Well, Jackie O may possibly have had a little 21st-century competition from the equally lovely Michelle Obama, but while Michelle's fashion choices often tended toward the relatable (T-shirts and off-the-rack J. Crew), the Kennedys seemed to fill the role of American royalty, and Jackie was seldom seen looking anything other than elegant.
Countless women at the time tried their hardest to emulate her look — those smart little suits, that sleek bouffant, the pillbox hat, white gloves, and pearls. Even though it's been nearly 60 years since her husband so tragically left office, the timeless chic impression she left during that time still has countless imitators. People even devoted a special commemorative edition to showing how Jackie Kennedy Onassis is still the ultimate influencer, having inspired such A-listers as J.Lo, Angelina Jolie, and even queen-to-be Kate Middleton.
If you want to go beyond styling your hair a la Jackie and emulating her classic clothing style, you can now even adopt a beauty routine similar to the one followed by the former first lady. A document released by New York's Makeup Museum lists certain of her favorite skincare products, which are luckily still available today.
Jackie O's 1963 skincare prescription, revealed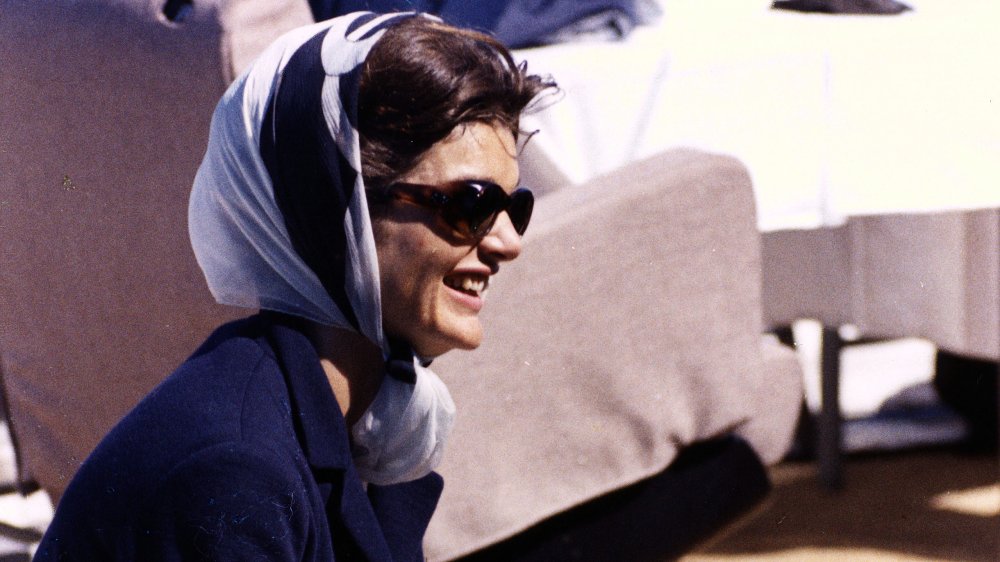 Getty Images/Getty Images
Refinery 29 published a prescription written for Jackie by Dr. Ernst Laszlo, the same man who acted as a consultant for Marilyn Monroe's own skin care routine. The Laszlo letter relating to Jackie O's skin care was written in May 1963 and suggests she keep her summertime skin free of heavy oils and creams, lest these lead to a recurrence of the blackheads and pimples to which she was evidently prone (who knew?). Instead, he prescribes just two products, Erno Laszlo Light Controlling Lotion (an exfoliating, pore-tightening toner) and Erno Laszlo Phelityl Oil. Each of these products was multi-use since she was also told to apply the lotion to her underarms and the oil to her arms and legs. She was even instructed as to how to use these or similar products to help her husband (you know, JFK) control his bacne (which is simultaneously TMI and also nice to know the he's just a regular guy with breakouts like the rest of us).
The really fun part of Jackie's beauty routine, however, comes in the meal plan Dr. Laszlo also prescribed. It seems the secret to beautiful skin circa 1963 was lots of meat and champagne. So much for suffering in the name of beauty — the beef and bubbly diet is something we can all get behind.