Here's What Niacinamide Really Does For Your Skin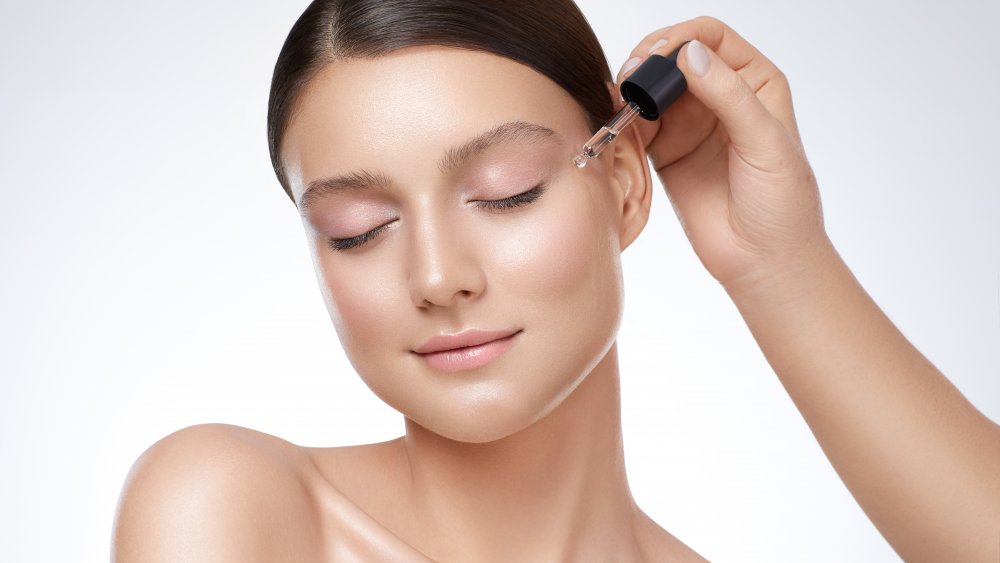 Shutterstock
Niacinamide is one of the beauty world's latest buzz words. As Victoria Health's pharmacist, Shabir Daya, explained to Glamour, "Our bodies require niacinamide to ensure healthy digestive function, improved circulation and brain function." She continued, "But, just as our body requires vitamin B3, our skin also greatly benefits from its inclusion due to its multi-faceted properties in helping all skin types, whether dry or oily." But what exactly does niacinamide do for skin and, more importantly, do we really need to incorporate it into our skincare routine?
"Extensive research has shown niacinamide works to protect skin from environmental damage and also helps skin make more collagen and hyaluronic acid," Paula Begoun, founder of Paula's Choice, told ELLE. "It improves hydration, reduces signs of ageing, diminishes enlarged pores, and significantly lessens skin discolouration," she continued. Better still, according to Daya, "Niacinamide has been shown to regulate oil secretion making it very useful for oily and combination skin types," working to improve the appearance of acne.
Niacinamide works on all skin types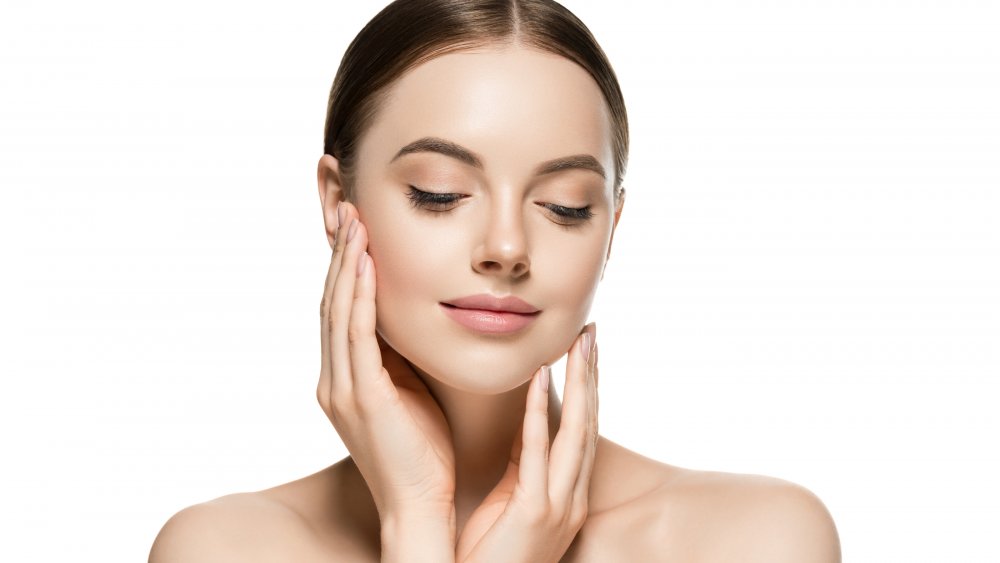 Shutterstock
Incorporating niacinamide into your skincare routine is easy. According to cosmetic dermatologist and founder of Dr. Sam's Skincare, Dr. Sam Bunting, niacinamide works on every skin type. "It's suitable for even those with sensitive skin," she told Get the Gloss. "It's a fantastic all-rounder that's brilliantly well-tolerated so most can benefit from it. It's also safe in pregnancy and during breastfeeding." And you can use it morning, night, or both, because it works with all other skin care ingredients and layers easily. 
However, it is worth noting that niacinamide may cause flushing. "Niacinamide can cause flushing when used too much, especially when used consistently with other actives like AHAs or retinols," Pamela Marshall, clinical aesthetician and co-founder of Mortar & Milk told Evening Standard. Like all new skincare products, be sure to monitor your skin and discontinue use if you experience any sort of reaction or skin irritation.