Lizzo Makes A Splash In Summer's Latest Swimwear Trend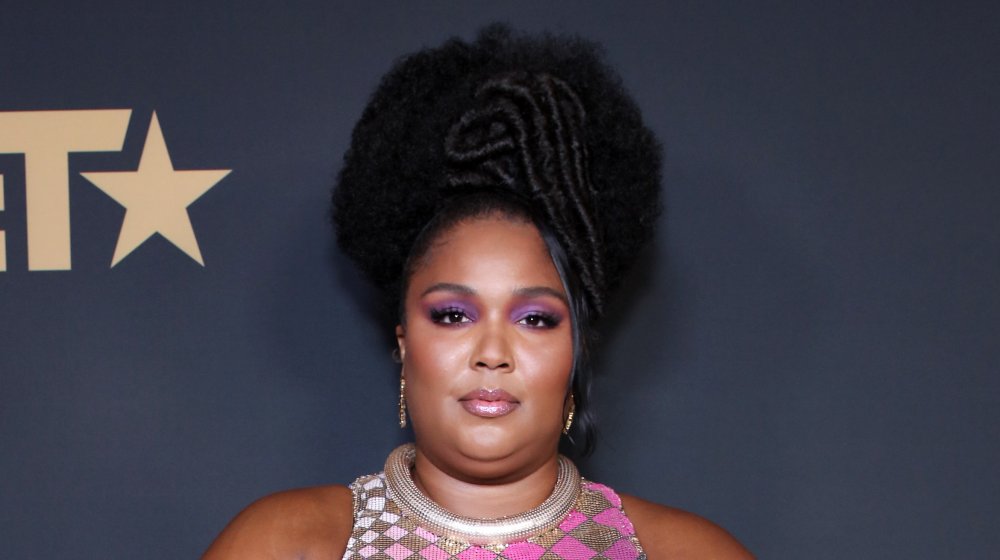 Robin L Marshall/Getty Images
Lizzo is quarantining in style. The "Truth Hurts" singer made quite the splash on Instagram after she posted some stunning photos of herself slaying it poolside in a modified trikini (a bikini topped off with a matching face mask) plus matching gloves. "Welcome to summer 2020," wrote Lizzo in the caption of the sultry pic which shows her emerging from a pool in the outfit. The next photo in the set shows off the back of the suit as Lizzo perches on the side of the pool with her feet in the water.
Lizzo also posted a video of herself in the outfit twerking in the pool. In the video, she swapped out the face mask for a pair of sunglasses and shared a body positive message in the caption: "Go look in the mirror. That body *is* your summer body."
As if we weren't already blessed enough, Lizzo also posted another couple photos of herself in the pool looking absolutely gorgeous.
Here's how to get Lizzo's look
Lizzo's soon-to-be iconic suit is available online from Thick by Robyn. The full look is called a "pankini" and comes with the suit, mask, and gloves, but can obviously be worn as simply a trikini or a more traditional bikini. The pineapple print suit retails for $180 and comes in sizes small through 2x.
While the trikini started off as a joke, it's clear that demand for suits that prevent the spread of COVID-19 is growing. "The idea was born in the house during quarantine to take photos with my children," said Italian trikini inventor Tiziana Scaramuzzo in an interview with Italian outlet Centropagina (via the Daily Mail). "We didn't think it would be this successful."
Her designs quickly proved to be popular, though, and it seems that the trikini and pankini may become summer staples as people continue to social distance and take extra precautions during the pandemic.