The Real Reason Chrissy Teigen Got Tested For COVID-19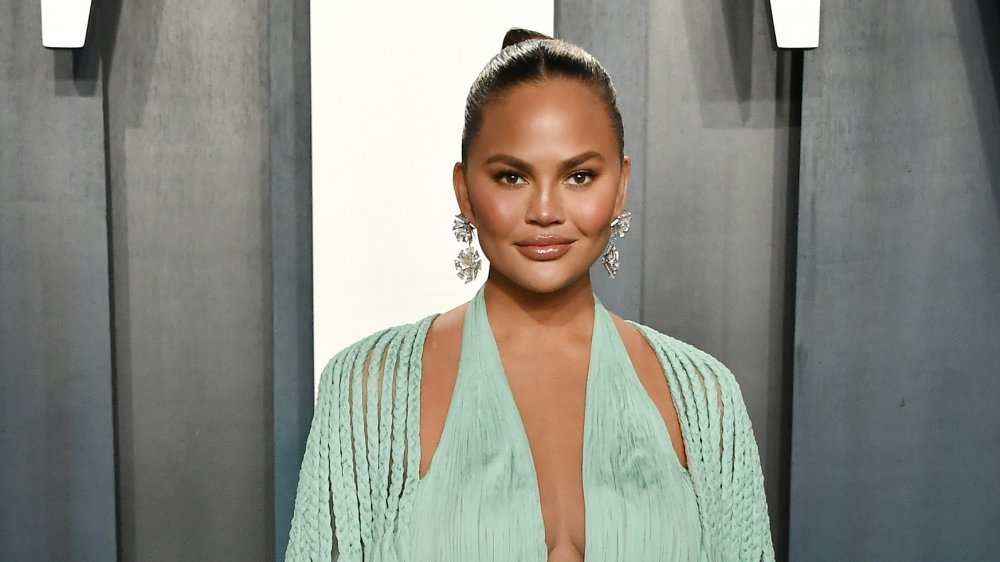 Frazer Harrison/Getty Images
While it might be obvious why someone would get a COVID-19 test, Chrissy Teigen's reason for getting tested isn't quite so straightforward. Teigen posted a video on Twitter of the test being administered. The model laughed through the whole thing and wrote, "Honestly loved it."
Fortunately, it doesn't seem like Teigen is actually experiencing any symptoms of the virus and doesn't suspect she has COVID-19. Instead, she had the test done because she is getting surgery soon. Teigen made the announcement in an Instagram post. "A lot of people are understandably curious (and nosey!) so I'll just say it here: I'm getting my boobs out!" she said.
According to Refinery29, elective surgeries have been on hold in California for some time due to the COVID-19 pandemic, but hospitals are slowly allowing such surgeries to take place. In order to prevent the spread of the virus, hospitals are requiring a negative COVID-19 test at least three days before the surgery.
Chrissy Teigen has wanted to get her implants removed for a while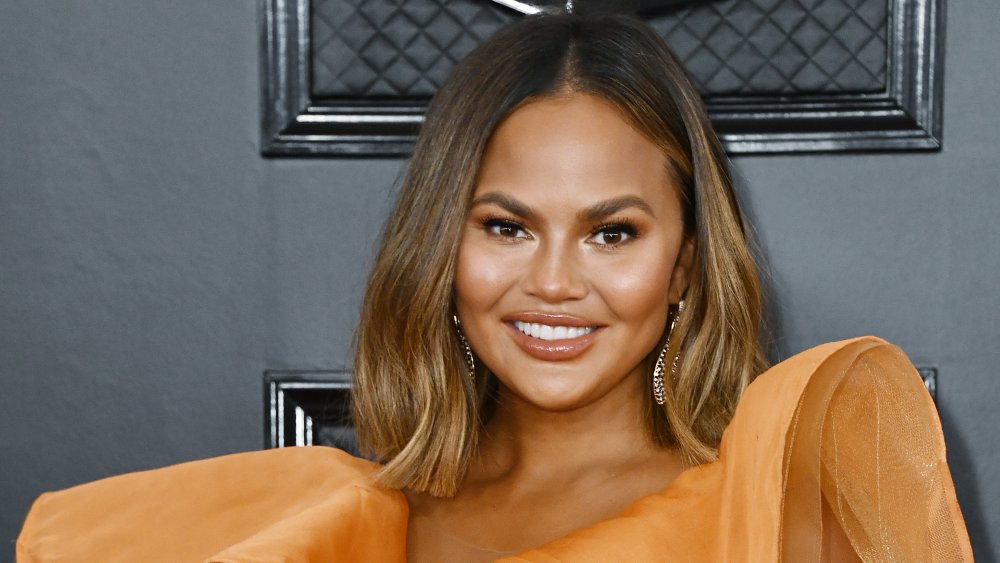 Frazer Harrison/Getty Images
The model explained that she is no longer comfortable with her implants, which is why she's having them removed. "They've been great to me for many years but I'm just over it," she wrote in her Instagram post. "I'd like to be able to zip a dress in my size, lay on my belly with pure comfort! No biggie! So don't worry about me! All good. I'll still have boobs, they'll just be pure fat. Which is all a [boob] is in the first place. A dumb, miraculous bag of fat."
Teigen previously opened up about regretting getting implants. "Yeah, I did my boobs when I was about 20 years old," she told British Glamour earlier this year. "It was more for a swimsuit thing. I thought if I'm going to be posing, laid on my back, I want them to be perky! But then you have babies and they fill up with milk and deflate and now I am screwed."