Will There Be A Sister Wives Season 15?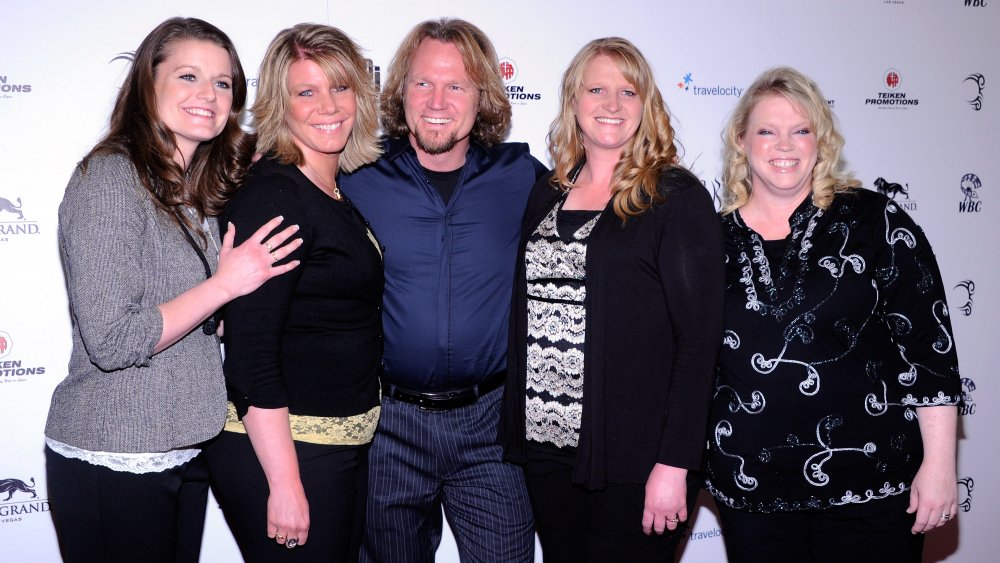 Ethan Miller/Getty Images
Sister Wives is a show that needs no introduction. TLC's long-running soapy documentary-style series follows the lives of Kody Brown, his four wives, and their collective 18 kids. Although it seems like the ideal setup for an exploitative show, Sister Wives has been heralded for providing a fascinating, judgment-free insight into a little-seen world. With a whopping 14 seasons under its belt and the drama between its central quintet showing no signs of slowing down, surely TLC will renew the show for another season?
And yet, the ongoing coronavirus pandemic has left everything up in the air, particularly when it comes to reality shows. Although the most recent season only wrapped up last month, fans are already wondering whether its hurried-seeming nature points to Sister Wives being put out to pasture before it's truly ready. Is this the last we're going to see of Kody and his feisty ladies, or is season 15 still coming sooner or later?
Sister Wives hasn't been renewed for season 15 yet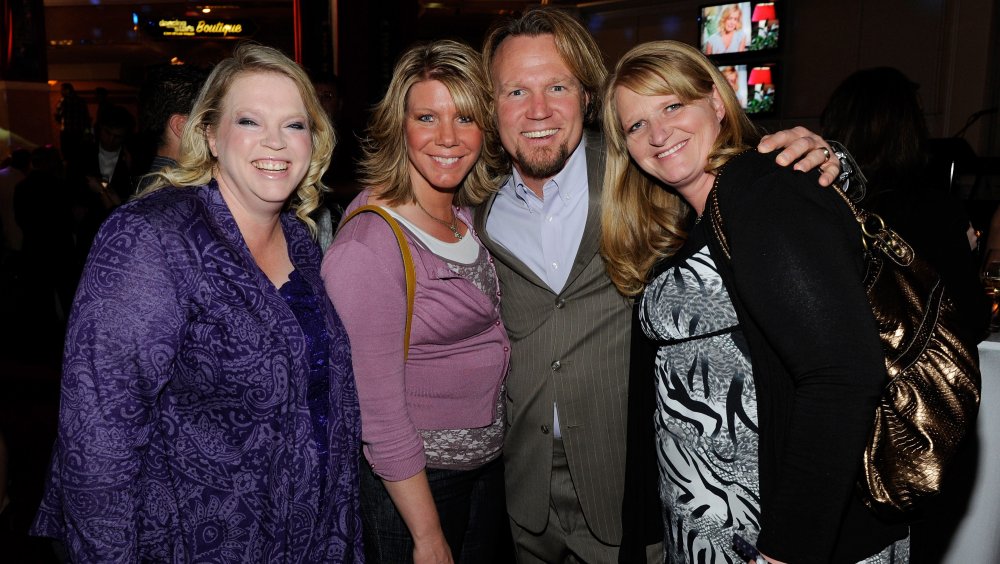 Ethan Miller/Getty Images
As The Cinemaholic advises, all of the Sister Wives sisters have massive social media followings, but there's been some backlash about the series increasing trend towards showing the family's dysfunctionality. However, this was also a complaint last year and TLC brought the show back anyway because the ratings remained strong. 
Although Sister Wives usually premieres in January each year, the pandemic means if a season 15 is happening, it'll probably get pushed back to later in 2021. All of the Browns, including their extended family, are expected to return for season 15, which should pick up right where season 14 left off, with the family's living situation still in dispute, and everybody possibly bunking together under one roof. Maddie's new baby complicated matters further. Fans disappointed by the lack of a tell-all special this year should have their appetites for drama satiated if the show returns.
Christine Brown may have confirmed Sister Wives' fate
According to The Sun, ratings continue to be solid for the long-running show. The season 14 finale attracted 2,381,000 viewers, compared to season 13, with 1,473,000 the previous year. One of the show's stars might have inadvertently confirmed its renewal, too, as Soap Dirt reports during a recent Facebook Live session Christine dropped a huge hint about it. When a fan asked about her daughter, Ysabel's, scoliosis condition, which has been a major topic on previous Sister Wives seasons, the typically frank mother admitted she couldn't talk too much about it because of a non-disclosure agreement (NDA) Christine had signed with TLC. This suggests Ysabel's ongoing treatment is going to be a storyline on the show, meaning there are more episodes in the pipeline.
Considering new seasons of Sister Wives aren't usually confirmed until just a few weeks before the premiere drops, it's unlikely we'll know for sure for a while yet, but all signs point to a season 15 renewal for everybody's favorite polygamist family.