The Reason Bindi Irwin Isn't Changing Her Name Following Her Wedding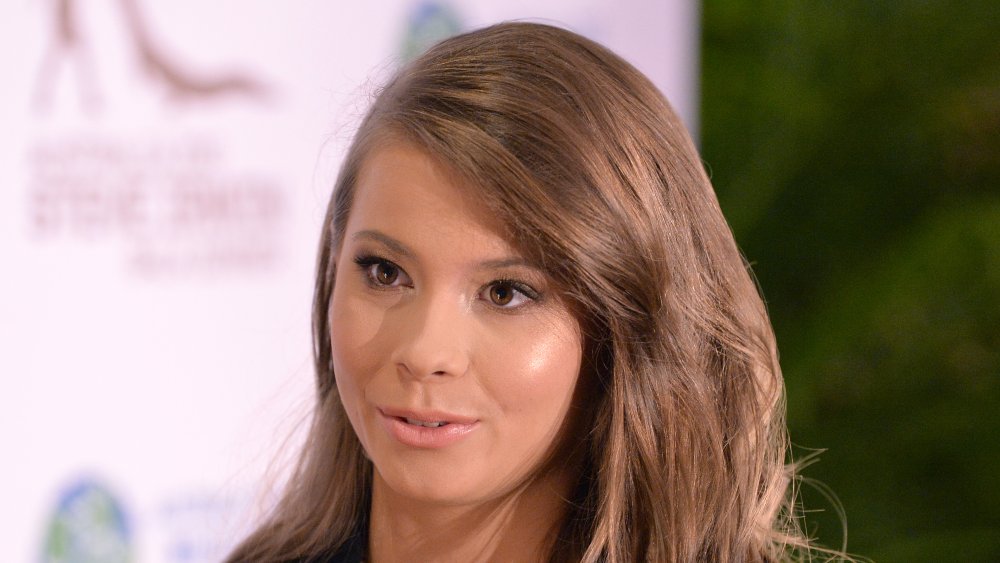 Bradley Kanaris/Getty Images
Bindi Irwin may have recently married her longtime beau, Chandler Powell, but she won't be changing her name to Bindi Powell or even to Bindi Irwin-Powell. The conservationist is keeping the last name she grew up with. While this is by no means unusual these days — especially for celebs — Irwin has a particularly heartwarming reason for not wanting to change her name.
Irwin is keeping her name in honor of her famous dad, the late Steve "Crocodile Hunter" Irwin. "I think that for me personally, after dad passed away, it was really important for me to feel close to him, and having his last name means so much to me," she told ET.
While she did consider changing her name to Powell, she ultimately decided to keep her name and was fully supported by her husband who understands how much the name means to his bride. As Powell said, his wife is "an Irwin through and through."
Bindi Irwin is keeping her last name, but her husband might be changing his
In fact, it might be Powell who ends up changing his name. "Chandler has become an Irwin now," said Irwin. "It has become a part of me. Everyone has their own ideas, but the nice thing is that it's 2020 now, anything works!"
Whether or not Powell takes his wife's last name, his support of her is something that is guaranteed. Irwin's groom helped her get through what could have been a traumatic wedding day after the event was ruined by paparazzi who swarmed the ceremony and forced the couple to change venues. Powell supported his soon-to-be bride and helped her through the ordeal. "Chandler has the most calming presence," Irwin later told ET. "He was very nice just to say, 'Everything's gonna be OK.' But it was crazy."