The Real Reason You Shouldn't Put Lipstick On Chapped Lips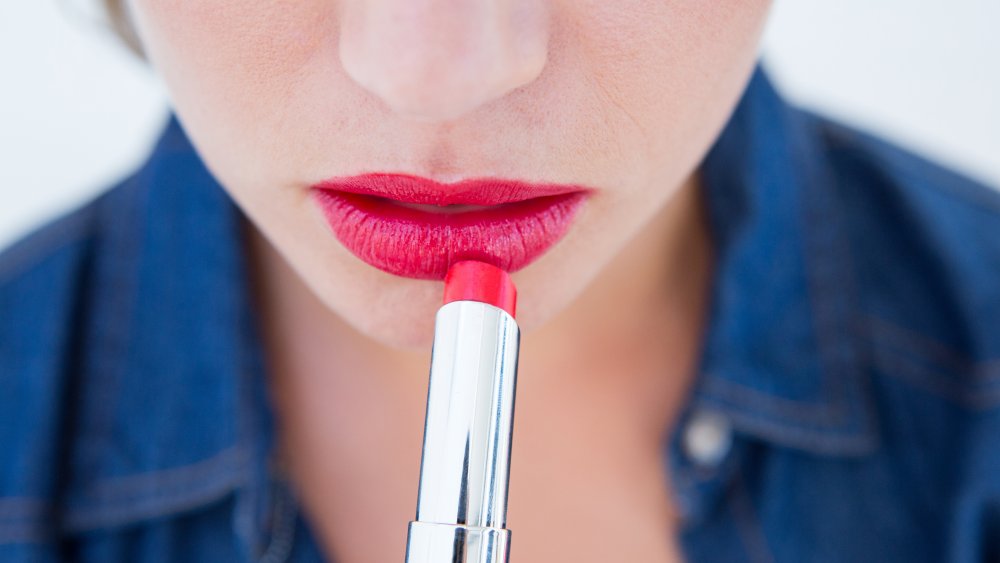 Shutterstock
If you love applying different types of colorful lipsticks to your pout, you're not alone. The lipstick industry is set to reach $17 billion in market value by 2023, according to TechSci Research per CNBC. So what do you do when your lips are chapped, but you still want to add a little eye-catching color to your pout? Apparently, you should not apply lipstick. Dr. Cybele Fishman, a board-certified dermatologist based in New York, said balms and lipstick dry out lips even more because they contain waxes. "Instead, use a creamy lip conditioner," she told Today. "It's much less drying."
Dr. Jessica Wu, a Los Angeles-based dermatologist, agreed with this advice. "Dragging a stick across your dry lips, especially one that's not brand new, can only irritate the skin further," Wu explained to Today. Instead, they recommend using emollient ointment, which can be applied much more gently. However, if you still want to try that bold new hue, they have some advice on how to get rid of those cracked lips.
How to get rid of chapped lips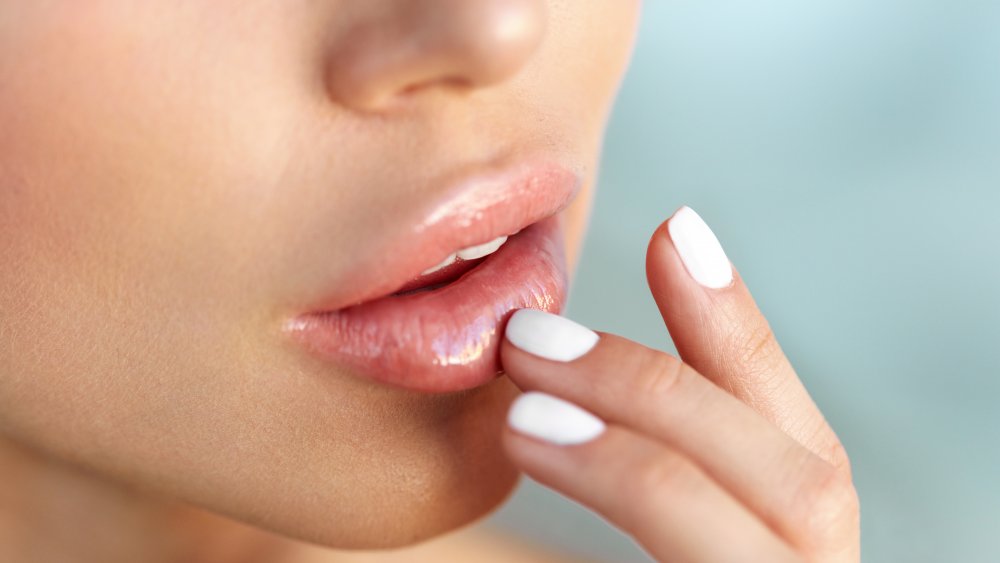 Shutterstock
First, hydration is key. Wu explained it's important to drink plenty of water throughout the day, which also keeps the rest of your skin nourished and supple. Dr. Fishman also recommends using a lip balm with SPF. "Lips can age, burn and get skin cancer just like the rest of the skin," she said. "I prefer zinc or titanium to the chemical oxybenzone." They also suggest using sugar as an exfoliate for dry lips, which will attract moisture. Bonus, add honey to your mixture if you want a home remedy that will have an anti-inflammatory impact on your pout.
Lastly, they said if your lips are in need of some extra TLC do not lick them. Even though saliva will moisten at first, once it dries it can be even more painful and dry them out further. Fishman adds, "Your saliva was meant to digest food. That's why it's so drying to the lips." If you follow these tips, you'll be back to a lovely pout in no time and you'll be able to accessorize them with your favorite lipstick shade!