Meghan Markle Makes A Surprise High School Graduation Speech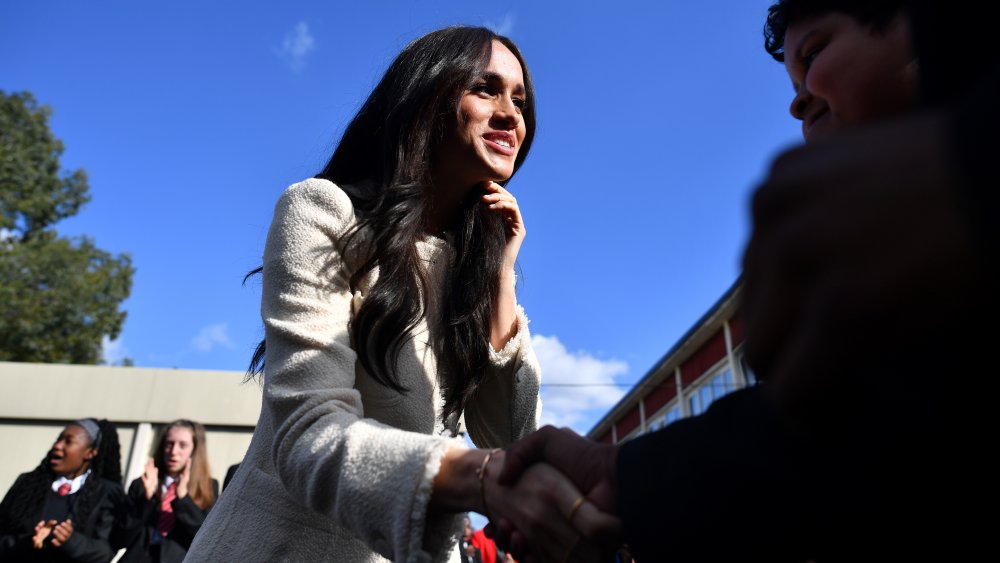 Wpa Pool/Getty Images
Graduation 2020 will go down in history as the weirdest one ever. Due to social distancing requirements, most schools have been closed down since mid-March, and this year's high school seniors have basically been given a bye on any and all graduation requirements that were left unfulfilled during that time. While some students may have been bummed about not attending prom, most were probably a bit less devastated at the opportunity to skip out on that last round of standardized testing. 
As far as graduation ceremonies go...well, nothing can ever make up for not getting to getting to wear a polyester robe and flat hat and sit for an hour in a folding chair listening to interminable speeches from such local luminaries as the town's second assistant director of sanitation services, especially since graduation day is practically guaranteed to be either broiling hot or pouring rain. Still, there was no shortage of "virtual graduations" featuring speechifying from just about every celeb who feared their name might have been forgotten after a few months out of the spotlight.
While most of these commencement addresses tended toward the same old inspirational cliches, there was one speech — from a rather unexpected speaker — which utilized the virtual podium to deliver a surprisingly political message. Meghan Markle, the Duchess of Sussex, made a meaningful contribution to this year's graduation ceremonies by delivering a strong message regarding the tragic death of George Floyd.
The Duke and Duchess of Sussex support the fight against racial injustice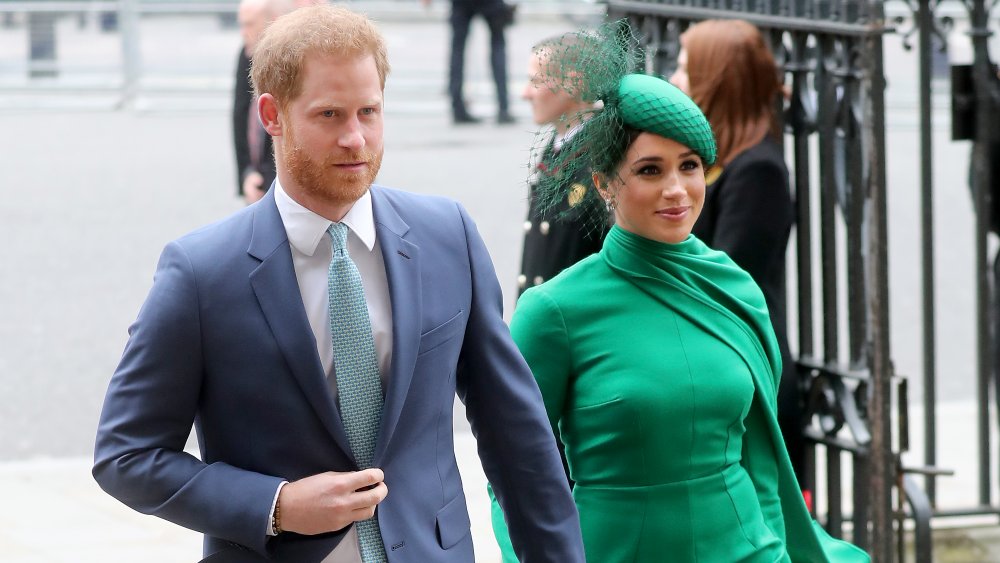 Chris Jackson/Getty Images
Harper's Bazaar relates that Meghan and Harry have both been taking steps to educate themselves about the Black Lives Matter movement and the issue of police brutality in general. What's more, the Queen's Commonwealth Trust, an organization over which the Duke of Sussex presides, tweeted out its support for the fight against racism with a quote from Dr. Martin Luther King, Jr.: "Injustice anywhere is a threat to justice everywhere."
While Markle admitted she wasn't sure how to deal with the current crisis in her graduation speech, a spokesperson told Harper's Bazaar that, "She felt compelled to directly address and speak to these young women about what's happening in this country right now around the killing of George Floyd — as well as what's been happening over many, many years and many, many generations to countless other Black Americans."
Meghan Markle's message to 2020 graduates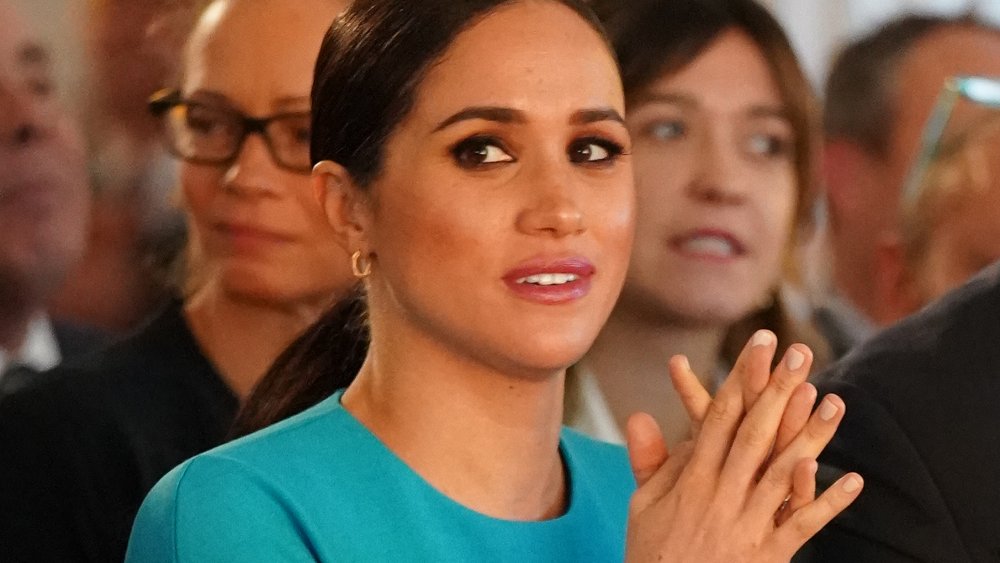 Wpa Pool/Getty Images
Meghan Markle's graduation address wasn't delivered to students in general, but rather to the graduating class of her own Los Angeles alma mater. Immaculate Heart High School aired her video message at the end of their virtual graduation ceremony, which occurred at a time when protests were sweeping the nation.
Markle, who is herself biracial, recalled the 1992 riots that broke out when several white police officers were acquitted of the savage beating of African-American Rodney King. Although she admitted that "those memories don't go away," she also recalled a teacher who told her, "'Always remember to put others' needs above your own fears'" and said, "That has stuck with me throughout my entire life, and I have thought about it more in the last week than ever before." She urged today's grads to do the same, and particularly to dedicate themselves to the continuing fight to eradicate racism and ensure justice for all. As she told them, "I know you know that Black lives matter. You are equipped, you are ready, we need you, and you're prepared."