The Fuller House Series Finale Finally Explained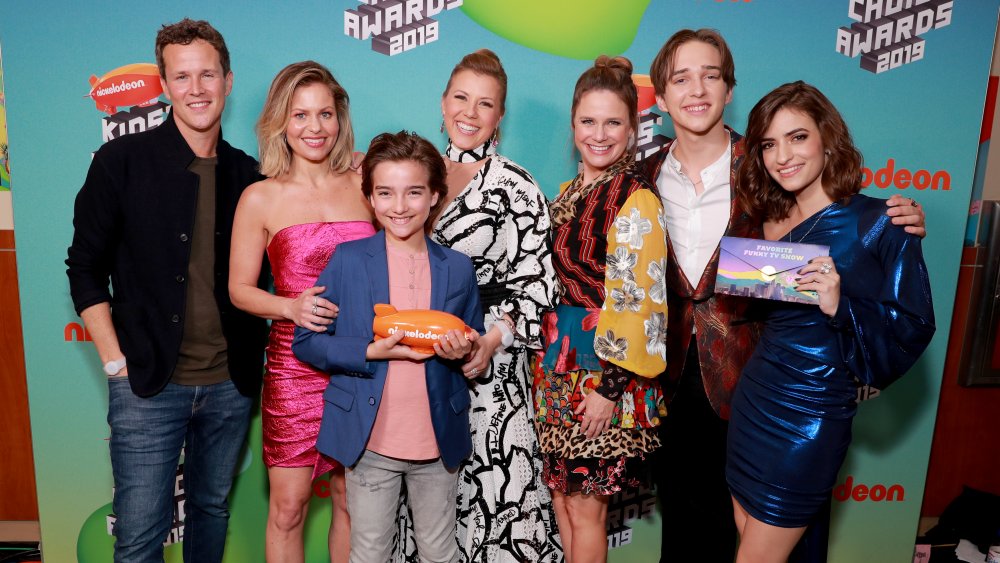 Rich Fury/kca2019/Getty Images
After five seasons on Netflix, Fuller House exited our screens with an emotional goodbye befitting its reputation as one of the sweetest and most family-focused sitcoms around. Fan favorite characters D.J., Stephanie, and Kimmy all got the happy ending they deserved and, although long-time fans of both the hit show and its iconic predecessor, Full House, will certainly miss it, there's no doubt the final moments were about as perfect as they could possibly be.
As ET notes, the big finale episode earned its title by focusing on a massive triple wedding. The trio at the heart of Fuller House prepared to simultaneously marry their soulmates, juggling the stresses of planning their big day as everything that could go wrong, did. After losing the church they'd chosen, they took to the backyard for a quaint ceremony presided over by New Kids on the Block's Joey McIntyre. The following morning, Stephanie and Kimmy moved out for good and suffice to say there wasn't a dry eye in the (fuller) house.
There were some characters missing from the Fuller House finale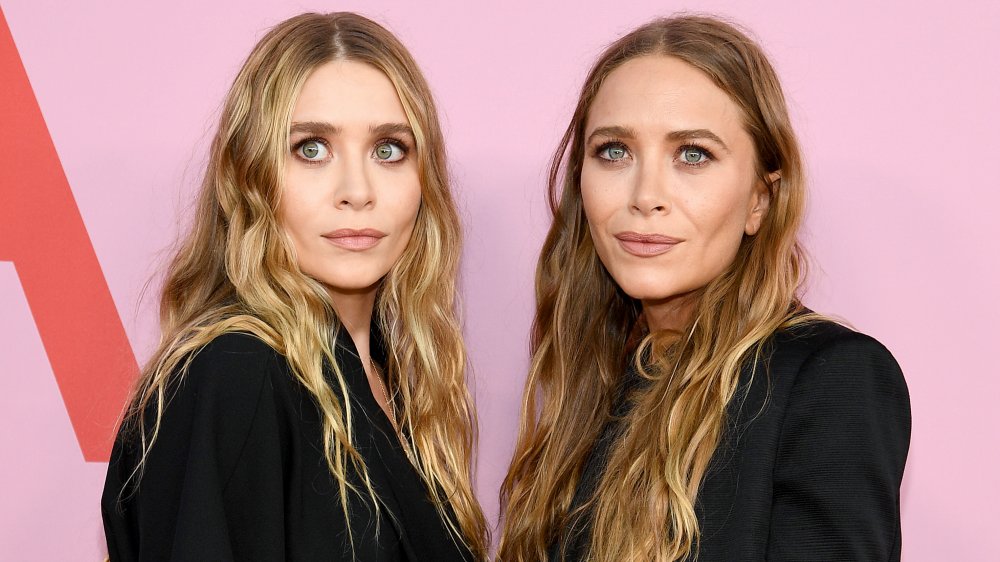 Dimitrios Kambouris/Getty Images
Aside from the emotional triple wedding, there was plenty of other stuff going on in the Fuller House season 5 finale. As Screen Rant reports, Aunt Becky did not return, because actress Lori Loughlin is still embroiled in the college admissions scandal. Her absence was explained a few episodes prior, when it was noted Becky was in Nebrasaka with her mother.
As for Michelle Tanner, who was famously played by the Olsen twins during Full House's original run, she wasn't expected to return since the actresses famously refused to come back for the spin-off. Michelle was said to be building a fashion empire in New York, in a sweet nod to the Olsens' real life careers, however Danny referenced having three daughters during the season finale, hinting that she might have passed on.
The Fuller House series finale ended just as it should have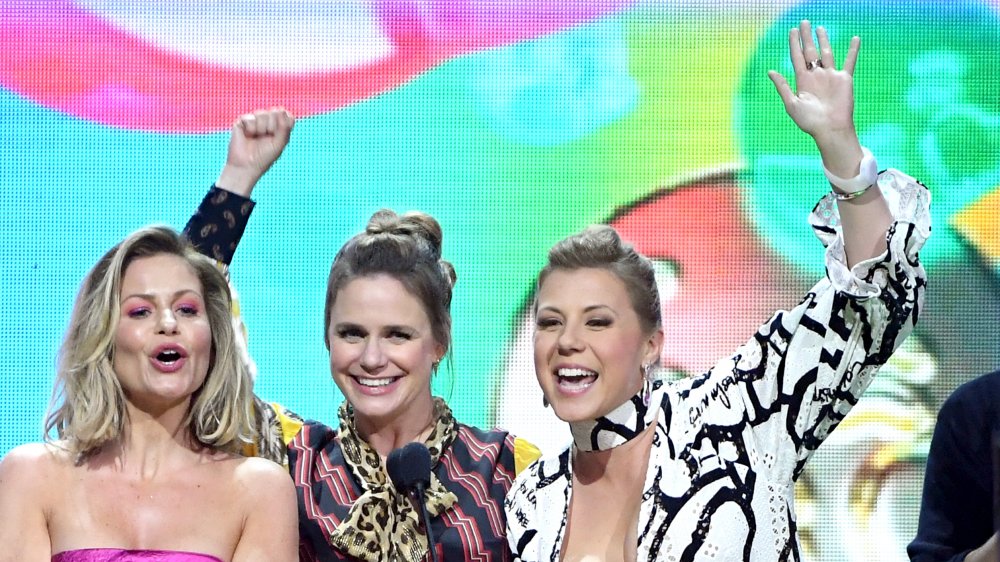 Kevin Winter/Getty Images
Although the triple wedding was a sweet moment, the sisters deciding to move out of the house and go their separate ways the next day was heartbreaking. Thankfully, Fuller House quickly revised that idea by having Kimmy and Stephanie immediately return after leaving and declaring they never wanted to move out anyway. The house therefore got even fuller, especially considering D.J.'s surprise pregnancy announcement. Questions remain, like where do they all sleep for instance, but it's clear this family is happiest when they're all living together.
The argument could be made that Fuller House didn't exactly advance the plot established by the original show, but by giving fans what they want, and an emotional payoff for their favorite characters to boot, it did exactly what was always intended.