Lili Reinhart Just Made A Powerful Announcement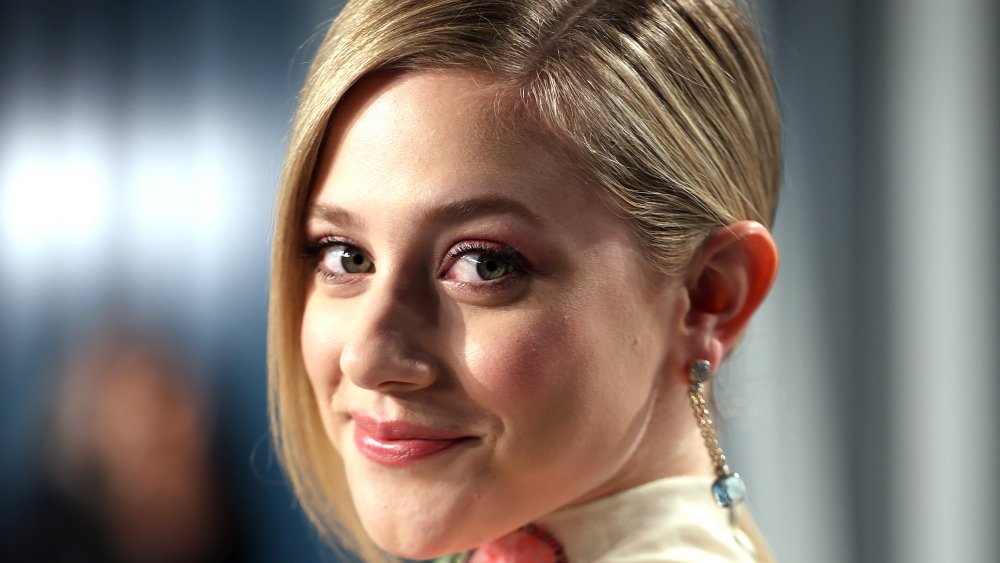 Rich Fury/vf20/Getty Images
Lili Reinhart is no stranger to making bold statements. She was quite outspoken in response to a body-shaming incident that occurred on social media several years ago, using her newfound fame as a platform to speak out in defense of a woman's right to eat whatever she chose. Now Reinhart is once again speaking out, but this time it's not her right to love Taco Bell that she's proclaiming, it's her right to love persons of any gender.
Reinhart has been in the headlines lately due to the fact that she's recently broken up with Riverdale co-star Cole Sprouse, although E! News indicates that sources close to the couple feel this may only be a temporary break. Still, the actress indicated that Sprouse may not be the only one she's interested in dating, as she came out to her Instagram followers with the following message: "Although I've never announced it publicly before, I am a proud bisexual woman."
Lili Reinhart is also speaking up for #BlackLivesMatter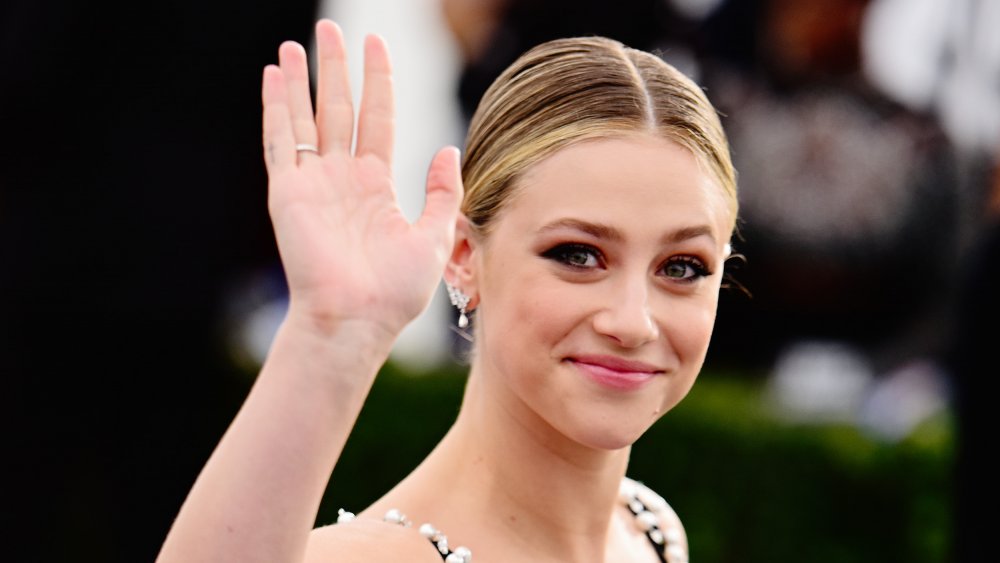 Chelsea Guglielmino/Getty Images
The context in which the star made her Pride Month coming out announcement was a call for others to walk alongside her at a LGBTQ+ For #BlackLivesMatter protest meant to draw attention to the issues of racial injustice that have come so painfully to the forefront in the wake of George Floyd's death. Reinhart joins other celebrities including Jimmy Kimmel, Michael Jordan, and even Duchess of Sussex Meghan Markle, in adding her voice to the chorus of outrage at this miscarriage of justice. 
Reinhart has also been using her social media accounts to show her support for the protesters, participating in Instagram's #BlackOutTuesday and tweeting "I want to say that I am ashamed of the racism that exists in this country." Although she admitted that she "can't begin to imagine the horror of worrying that you won't be protected by your 'leaders' because of the color of your skin," and acknowledged that her "white privilege" means she'll "never fully understand what it's like to be oppressed because of my race," she nonetheless stated: "I don't have all the right words, but I stand by you. #BlackLivesMatter."