The Real Reason Victorious Was Canceled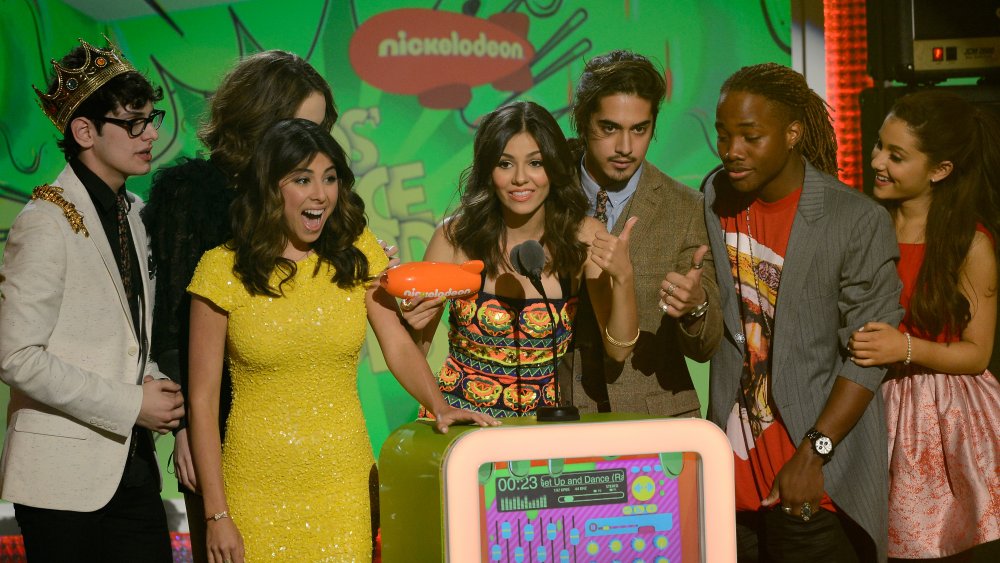 Kevork Djansezian/Getty Images
At the height of its fame in 2012, Nickelodeon's hit show Victorious was abruptly canceled, with Deadline reporting at the time that the upcoming third season would be its last. Curiously, series creator Dan Schneider (who's also behind the likes of iCarly, Zoey101, and Drake and Josh) then took to social media to proclaim it was neither his decision nor the cast's not to return. Schneider reasoned that 60 episodes was about right for a show like Victorious and promised that everybody involved, himself included, wanted to continue on.
Considering the show, which follows a group of teenagers attending a performing arts school in Hollywood, boasted Ariana Grande as a member of its core ensemble, rumors have persisted in the intervening years that maybe she outgrew it. Or, as was supposedly hinted at in the infamous "I think we ALL sing" behind-the-scenes moment, maybe series lead Victoria Justice was slightly peeved at being pushed into the background.
Victoria Justice was blamed for wanting to go solo
Initially, Ariana Grande was blamed by fans for the cancellation because she was filming spinoff series Sam & Cat, alongside iCarly star Jennette McCurdy, at the time (that show was cancelled itself after just one season). However, J-14 advised at the time that Grande suggested the show couldn't continue because an unnamed female cast-member, believed at the time to be Justice, wanted to venture off on her own rather than do a cast tour, kick-starting a nasty feud between the two former friends.
After Grande supposedly hinted that Justice was to blame for the cancellation, she took to Twitter to call her co-star out for throwing her under the bus, in a since-deleted message. Regardless of whether either woman was to blame, though, Grande's career has skyrocketed to such an extent it would've been impossible for her to continue working on either Victorious or Sam & Cat.
Victorious may have simply been too expensive for Nickelodeon
However, in a subsequent interview with E! News, Justice confirmed that the show's cancellation was not her fault noting, "I had nothing to do with Victorious not getting picked up again. I have a great relationship with all the Nickelodeon executives and my cast. And the tour not happening had nothing to do with me as well, other people didn't want to go on tour, it wasn't just because I went on a solo tour."
According to a post on Reddit, it may have simply been a numbers thing. "The reason I read from some Tumblr blog was that the music sales weren't as high as they hoped, that the song/dance and recording were costing to much [sic]," one commenter opined. Whatever really happened, the cast are thankfully still close, sharing several photos as well as reuniting on Zoom to celebrate the tenth anniversary of the Victorious premiere in early 2020.