The Truth About Prince William's Secret Volunteer Gig
Wpa Pool/Getty Images
Prince William has been doing personal volunteer work since May for a charity he launched with his wife Kate Middleton, Prince Harry and Meghan Markle in November 2019. He revealed in a chat in May with fellow volunteers that he was secretly working side-by-side with the volunteers. The organization called Shout85258 is the UK's first 24/7 crisis text line and has more than 2,000 crisis volunteers to support people relating to issues such as bullying, suicidal thoughts, abuse and more (via Us Weekly). Since the founding of the organization, more than 300,000 text messages have been exchanged between volunteers and texters in a crisis (via Fox News).
In a video shared on Kensington Royal's Instagram page on June 5, William told a group of Shout85258 volunteers, "I'm going to share a little secret with you guys, but I'm actually on the platform volunteering." The official Instagram of the organization commented, "Thank you for your support."
Prince William's announcement was at the end of Volunteers' Week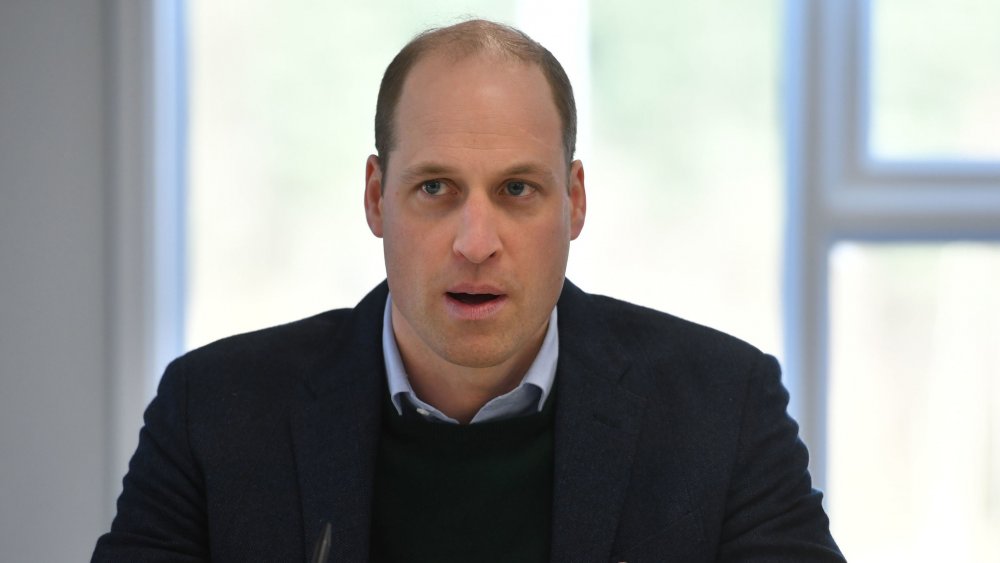 Wpa Pool/Getty Images
The UK celebrated Volunteers' Week this year from June 1 to June 7 (via volunteersweek.org). Although William has been working with Shout85258 and volunteering with the organization prior to Volunteers' Week, the announcement was a welcome week to get UK citizens to join in volunteerism. Queen Elizabeth praised volunteers, including those in her family, in a special message on Twitter. 
"As Volunteers' Week draws to a close, it is inspiring to reflect on the many thousands of people, who through their acts of generosity and kindness, have achieved so much for the greater good," she said in a statement. "I have been following with interest how men and women from around the world, including my own family, have been helping and recognising the vital role of the volunteer. I send my best wishes to all those who give themselves so freely and selflessly in the service of others."