This Is The Richest Bachelorette Star Of All Time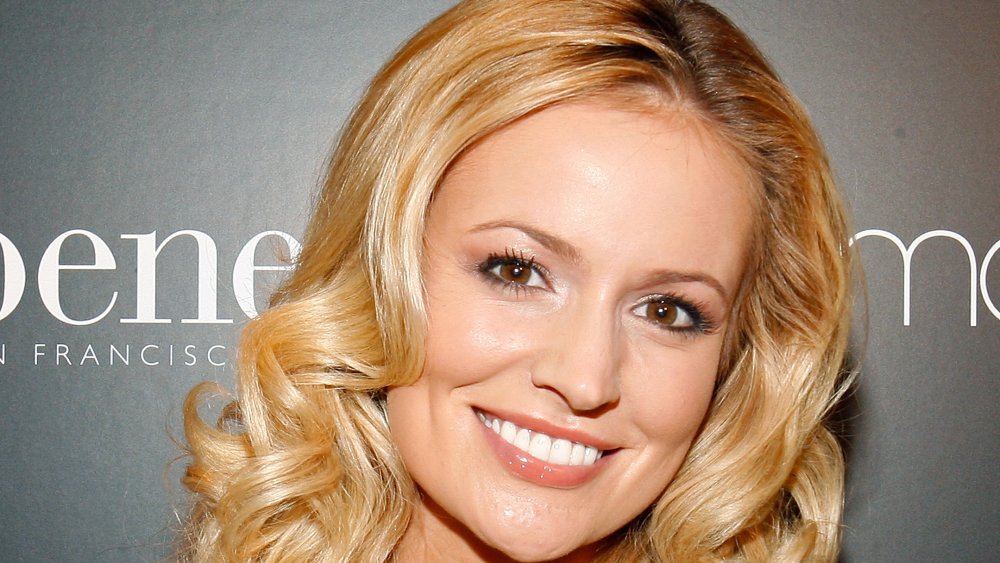 Mike Lawrie/Getty Images
The Bachelor franchise is a major stepping stone for participants whether they win or lose. For certain stars, it can even set them up for life. Consider Bachelorette stars Jillian Harris and Jojo Fletcher, both of whom turned their stints on the show into major money-makers. There's another ex-Bachelorette, however, who blows them both out of the water. Emily Maynard, who first appeared on, and won, season 15 of The Bachelor before becoming the Bachelorette in 2012, is easily the richest star in the spinoff's history.
In the years since she found love on TV for a second time, only for it to ultimately not work out (again), Maynard has settled down with a man she didn't meet on either of the shows that made her famous. She's also a mother of four, one of whom is the daughter of the late race car driver Ricky Hendrick who, according to Celebrity Net Worth, was the heir to the $200 million Hendrick racing fortune himself. 
The richest Bachelorette star of all time had a rocky road to love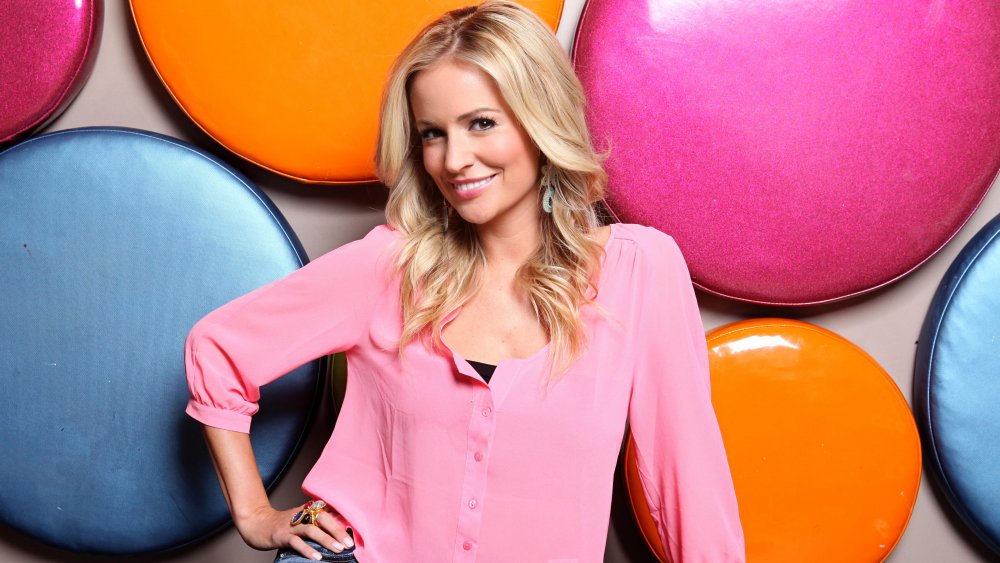 Lizzy Sullivan/Getty Images
Celebrity Net Worth notes that the West Virginia native first got pregnant at age 18, sadly discovering she was expecting shortly after her then-fiancé, Hendrick, died in a plane crash. Her subsequent relationship with Bachelor star Brad Womack reportedly fell apart due to the struggles of long distance, while her relationship with Jeff Holm, the winner from her Bachelorette season, abruptly ended after just a few months, according to The Richest.
Happily, just a couple years later, Maynard married her current husband, Tyler Johnson, who, as the Bachelorette star revealed on Instagram, actually shares a birthday with her dearly departed ex, Hendrick. The happy couple shares three children, all boys. They were born in quick succession, too, with Maynard telling People she was eager to have them ASAP, because, "I've always wanted a lot of kids. I made it clear on our first day, Listen, my clock's ticking, and I'm ready to get on this!"
Family is worth everything to the richest Bachelorette star of all time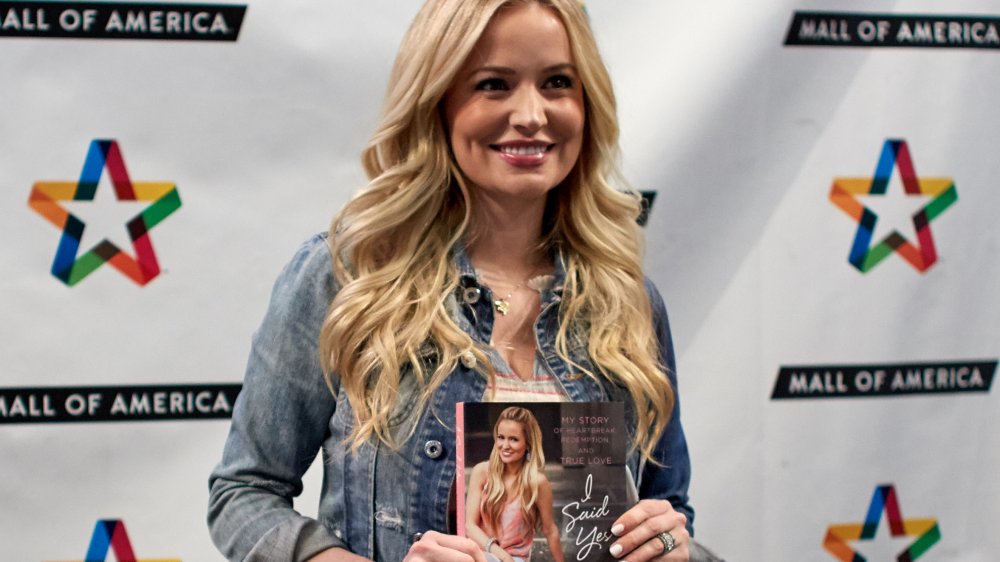 Adam Bettcher/Getty Images
The Maynard-Johnson house is bound to be busy, especially as the Bachelorette star has so many different things to juggle. Aside from being a TV personality and event planner for the American Children's Hospital, as per The Richest, Maynard also wrote a New York Times bestseller entitled I Said Yes: My Story of Heartbreak, Redemption, and True Love, (via The Charlotte Observer).
Maynard actually had morning sickness the first time she ever met her publishers, telling the publication, "I was so scared that I signed this big contract, that I was gonna go out and promote the book, and that I wouldn't be able to because I'd be sick in bed." The good news is she was able to push through it. Now residing in North Carolina, Maynard has the space to relax a little bit and enjoy life more (her home with Tyler is a whooping 6,900 square feet). According to both Celebrity Net Worth and The Richest, she's worth a whopping $5 million, so she's certainly earned it.