Why Everyone Is Talking About Trader Joe's New Fruity Facial Mist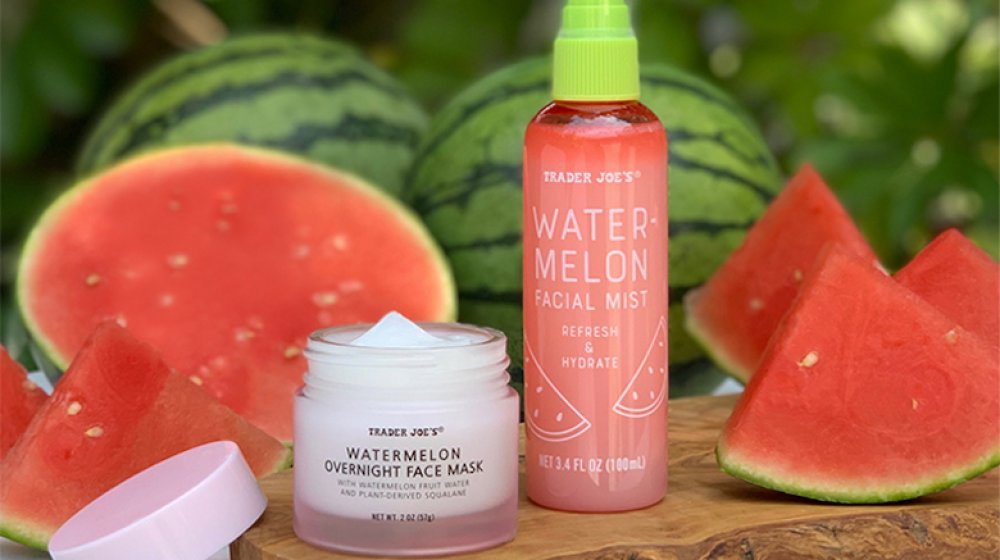 Trader Joe's
Trader Joe's new Watermelon Facial Mist is having a major moment. Made with watermelon seed oil, rice bran oil, watermelon fruit extract, and other botanicals guaranteed to make your face glow, it's the must-have summer item to keep by your side at all times. And all you need to do is hold the bottle eight to ten inches away from your face and spray. The best part? If you hold it closer to your face, it promises to give the coveted dewy look. But like us, you're probably wondering what facial mist does beyond this, and, more importantly, if there any benefits to using watermelon on your skin.
"A facial mist can be refreshing and hydrating to the skin," Dr. Kally Papantoniou, cosmetic dermatologist and founder of Simply Dermatology, explained to Forbes. "It's especially useful for those who have sensitive or extremely dry skin, travel frequently or live in dry climates," she continued. Working to promote hydration to keep your skin looking supple, they're an easy fix when you need a moisture boost throughout the day. However, the ingredients found in facial mist can make all the difference.
Watermelon is believed to have a soothing effect on skin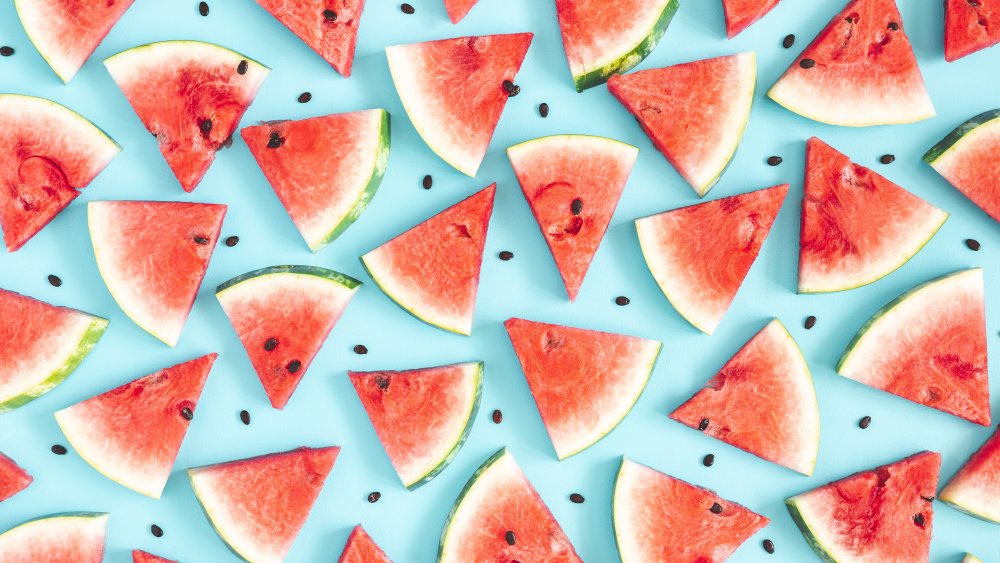 Shutterstock
The reason Trader Joe's new fruity facial mist is such a hit is that in addition to being hydrating, watermelon is believed to have a soothing effect on the skin. According to dermatologist Anna Guanche, "Korean grandmothers used to rub watermelon rinds on sunburn, rashes, or irritated skin to soothe it and help it recover faster." Better still, the colorful fruit is also jam-packed with skin-friendly vitamins. "The vitamins A and C found in watermelon can help restore damaged skin after it's exposed to sun, wind, or even stress," Guanche told Business Insider. It also contains vitamin E, which is "a rejuvenating antioxidant for the skin," said dermatologist Harold Lancer.
Ultimately, Trader Joe's new Watermelon Facial Mist is a no-brainer. At only $3.99, you would be silly not to treat your skin (and yourself).