The Truth About Karen Laine's Law Career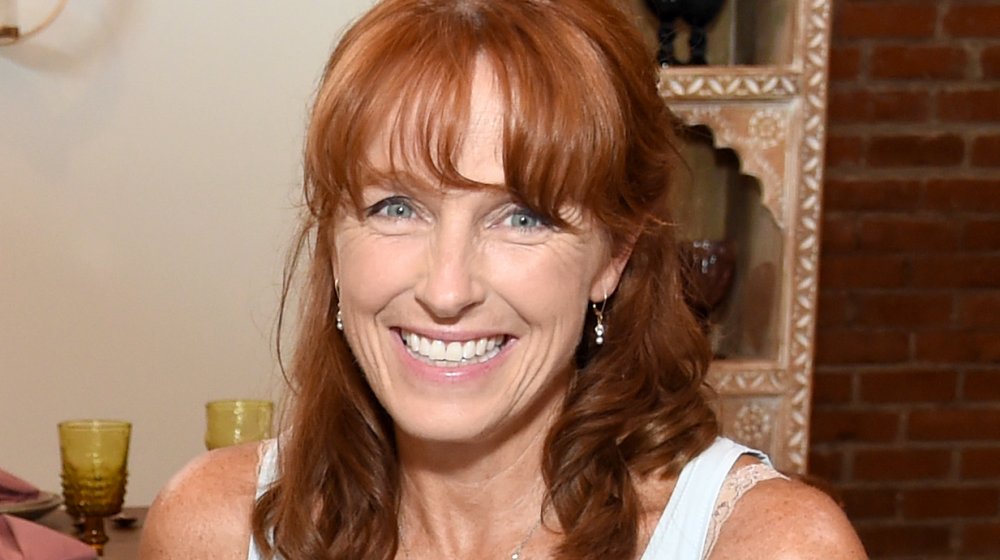 Michael Kovac/Getty Images
When Karen Laine announced she was taking a step back from the company she runs with her daughter and Good Bones co-star, Mina Starsiak-Hawk, fans were distraught. Good Bones is all about the dynamic between this hilarious and completely self-made mother-daughter duo. Thankfully, Laine hasn't completely disappeared, and, thankfully for her, her time away from the business will probably make her less likely to come across the gross thing that she and Starsiak-Hawk commonly find while they're renovating properties.
It's worth noting, though, that home renovation — or rehabilitation, as the ladies prefer to describe it — is a second career for Laine. She had a whole other business before Good Bones and before starting their company, Two Chicks and a Hammer. Laine has even referenced it in her goodbye post on Instagram, which began, "After a long career of practicing law and revitalizing homes and neighborhoods." Laine isn't just handy with a hammer — she's a bonafide lawyer!
Karen Laine gave up law for home renovation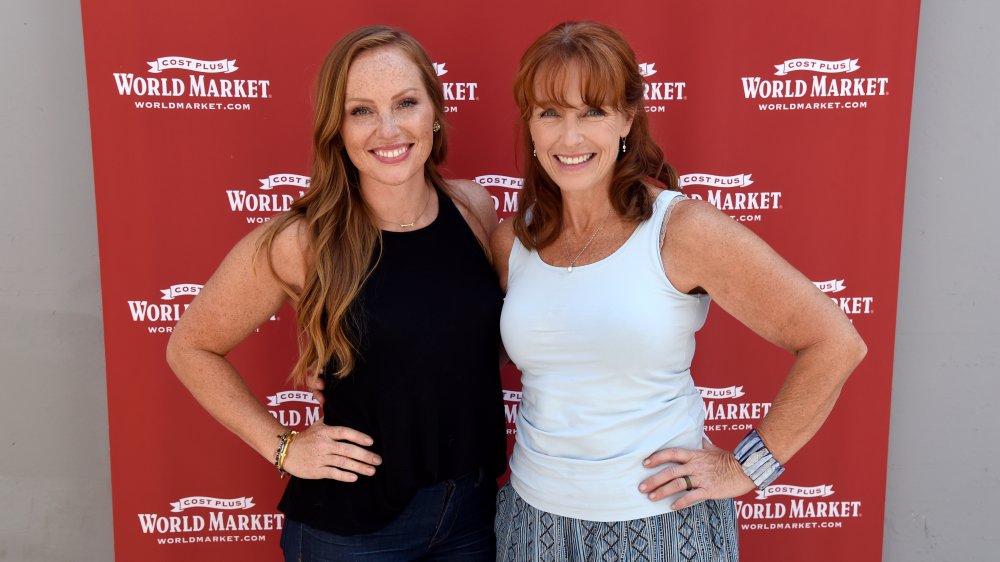 Michael Kovac/Getty Images
People noted in a piece about Good Bones that Laine had her own legal practice previously, but she reportedly gave it up to focus full time on Two Chicks and a Hammer with her daughter. Back in 2017, Laine confirmed to PopSugar, "I am still a practicing lawyer, I am sorta on sabbatical. I've gotten rid of most of my clients but I still have a few left," suggesting she was wrapping up the business as the show gained traction. The Cinemaholic provided further clarity, noting that Laine graduated from Indiana University, where her daughter also studied, with a law degree and began her professional career as a defense attorney in their beloved town of Indianapolis. 
It's not too surprising that Laine ditched her law career for Two Chicks and a Hammer and, by extension, Good Bones. Nobody believed in the show's potential more than she did, with Starsiak-Hawk even regaling PopSugar with a story of how her mother was pestering HGTV from the outset. "Mom was cleaning out something and found a letter that she had written to HGTV years ago saying, 'You should make a show about us!'" she recalled.
Now that she's (mostly) retired from both of her careers, Laine has the opportunity to finally focus on herself, with her goodbye message noting that she was excited to "spend her time doing all the things she loves like spending more time with [her husband] Roger," as well as "sailing" and "hanging with her chickens."