The Surprising Connection Between Sister Wives Stars Janelle And Meri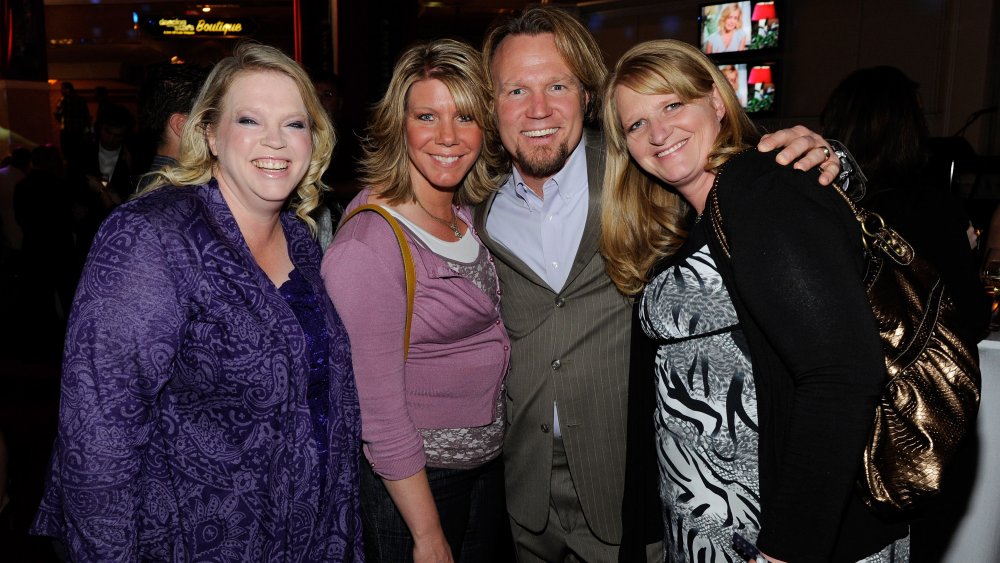 Ethan Miller/Getty Images
As you might imagine, the Sister Wives family, made up of one husband, four wives, and 18 children, creates quite a complicated family tree (via Good Housekeeping). Add siblings, aunts, uncles, cousins, grandparents, and in-laws and these relationships start to feel a bit more like a forrest than a tree! With so many extended connections, it may seem like the sort of community where everyone knows — or is related to — everyone else. In fact, family connections are how Meri and Janelle first joined the Brown family. 
"On Oct. 20, 1989, I met up with my new friend who was visiting from out of town," explained Meri on the show's official site (via ABC News). "At that time, she introduced me to Kody, her brother." And it was almost love at first sight, since Kody legally married Meri just one year later. Where does Janelle, who married Kody in 1993, fit into the puzzle? She actually knew Meri's family, before either of them had met Kody. And there's a surprising reason why.
Sister Wives Janelle and Meri were sisters-in-law first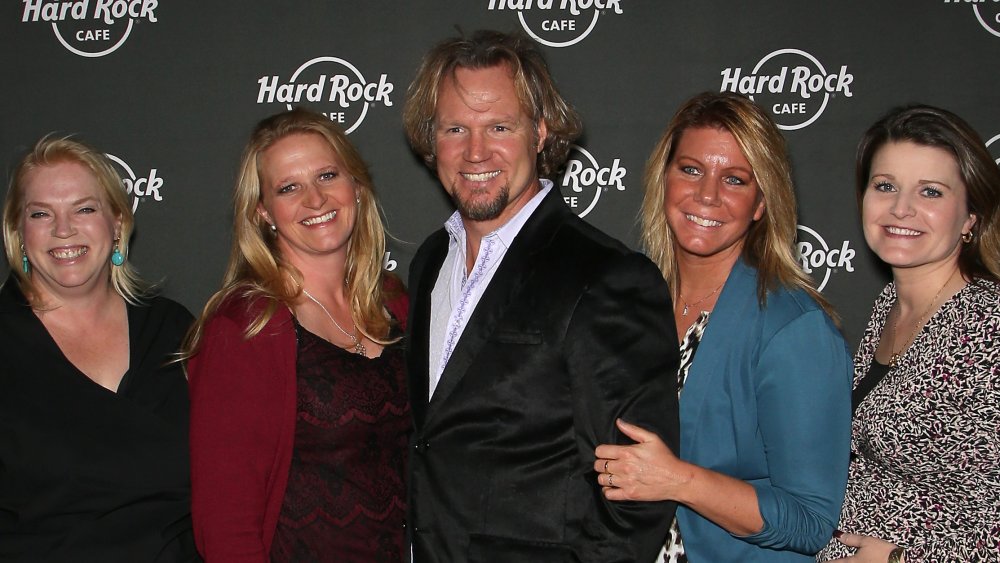 Gabe Ginsberg/Getty Images
Janelle knew Meri because she was originally married to Meri's brother, Adam Barber. Radar Online discovered that Janelle officially divorced him in 1990. Plus, the date is significant because it demonstrates that both Janelle and Kody were married to other people when they began courting. So that makes Meri, Janelle, and Kody in-laws before they all become spouses — but it gets even weirder.
Apparently the Brown men's family charisma could be bottled and sold, because while Janelle was courting Kody, her mom, Sheryl, fell for Kody's dad, William Winn Brown. "My mom was worried I was getting sucked into some polygamous cult. But she ended up meeting Kody's dad, and they ended up falling in love and getting married before Kody and I started courting," Janelle described the situation in an episode of the show (via Radar Online). 
Still with us? We warned it was complicated. When is comes to Sister Wives, where the cast members have even been kicked out of their church, nothing is simple.