The Real Reason The Sister Wives Family Was Kicked Out Of Their Church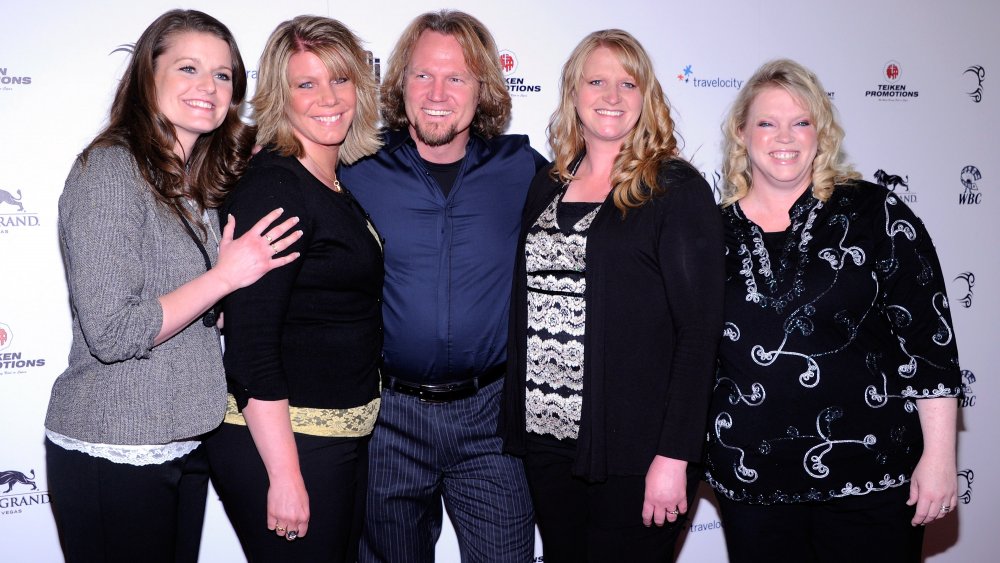 Ethan Miller/Getty Images
Since Sister Wives premiered all the way back in 2010, it's become a phenomenon for network TLC. Fans just can't get enough of polygamist patriarch Kody Brown and his four wives, Meri, Janelle, Christine, and Robyn who, along with their many children, make up one seriously fascinating American family. The Browns have weathered several controversies over the years, but they remain resolutely committed to each other, which explains why fans continue to tune in 14 seasons later.
As longtime viewers of the show will know, Browns are very religious. Although they live in Nevada, the family remained part of the Mormon fundamentalist Apostolic United Brethren Church, which is based in Utah. However, the church took issue with one of the most high-profile scandals plaguing the family and gave them the boot. Unsurprisingly, it had plenty to do with the show that made them, and their contentious lifestyle, famous.
The Sister Wives family is too public for their church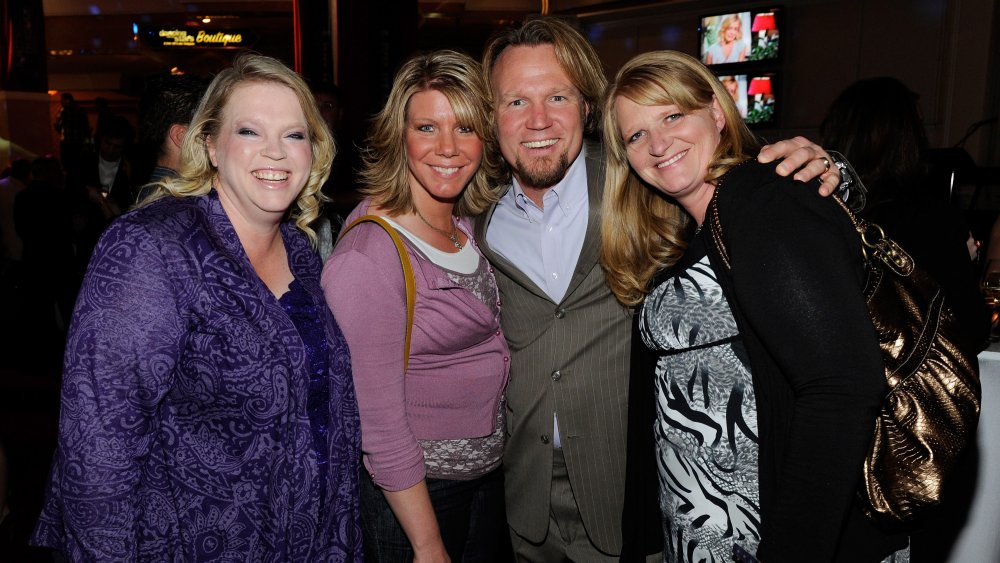 Ethan Miller/Getty Images
According to Radar Online, Meri's infamous catfish scandal was deemed "too public" for the church and the Browns were told to leave immediately. A source advised that it was simply "the final straw" for the organization, which had long had an issue with Sister Wives due to its portrayal of a polygamist lifestyle.
"From day [one] Kody pitched the show as a documentary, but a lot of people in the faith think that this has become a straight-up reality TV show for ratings," the insider revealed. Reportedly, Kody and his family were told they would never be welcome in the church again, even if they moved back to Utah. "It was a huge, kind of war in the church," the source said.
The Sister Wives family practices their faith at home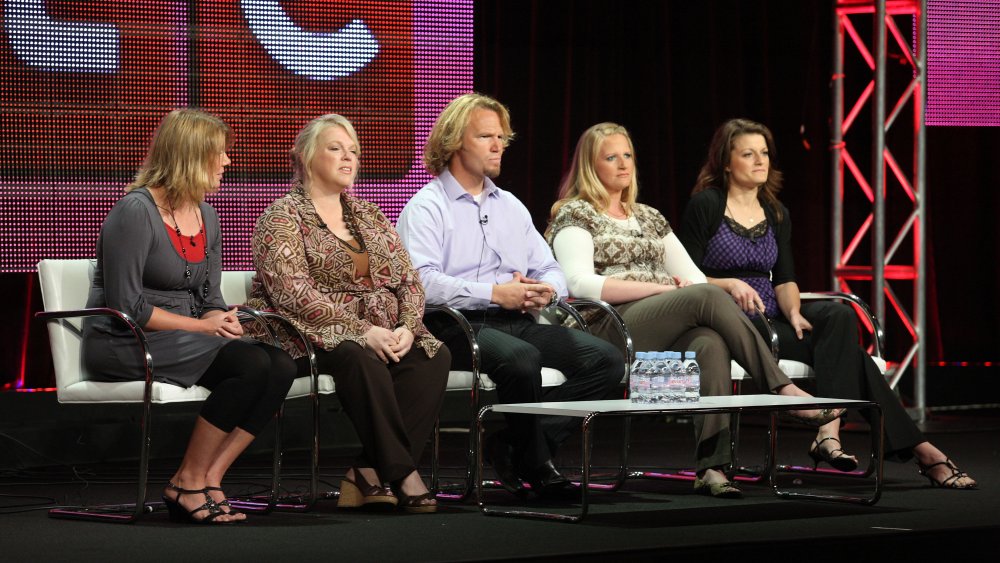 Frederick M. Brown/Getty Images
The family now only practices their faith at home. She Knows notes the excommunication shouldn't come as too much of a shock, though, as fans of the show will know Maddie Brown attempted to get baptized into the church back in 2015, but was told her family was too public and she could only do so if she disowned them.
As the source told Radar Online, "Polygamy is not an easy path but they made it look like kind of a joke. People really live this way and it's a hard life to live." As the church members reportedly see it, the Browns opt to stoke drama instead of confronting the real issues they face, so, "Of course people in the religion are going to get annoyed at how they're being portrayed."